Here is my first attempt at a pulled pork.
I acquired a 9 lb shoulder.
Had to clean off the skin.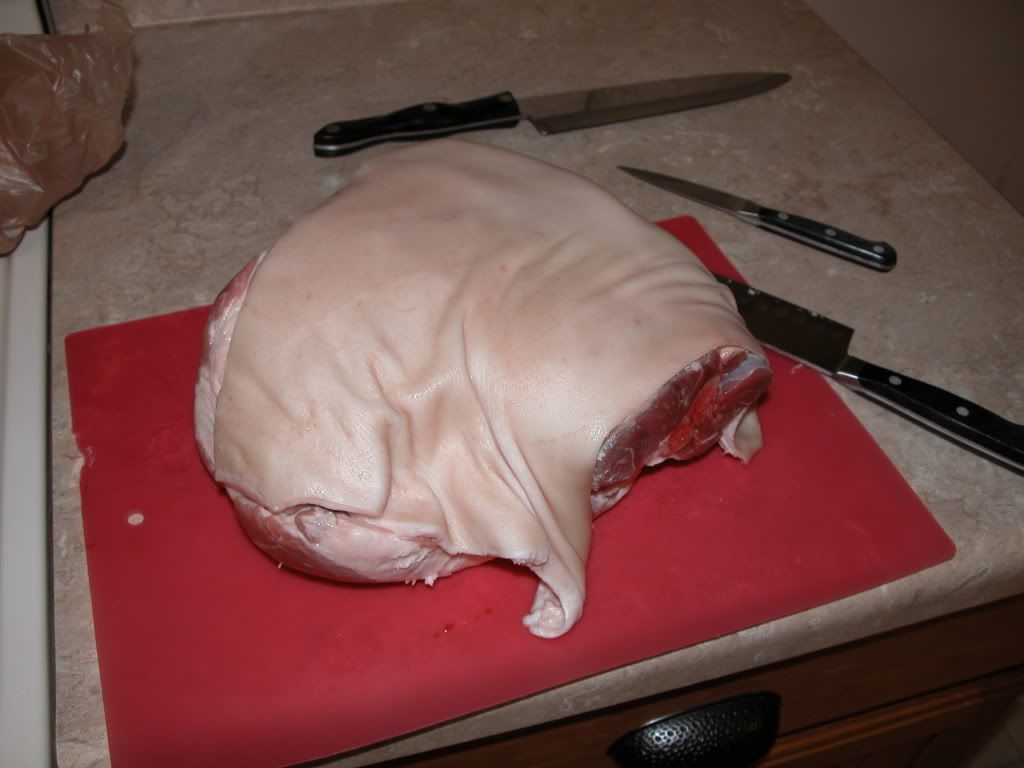 Cleaned and ready for rub
Rubbed and wrapped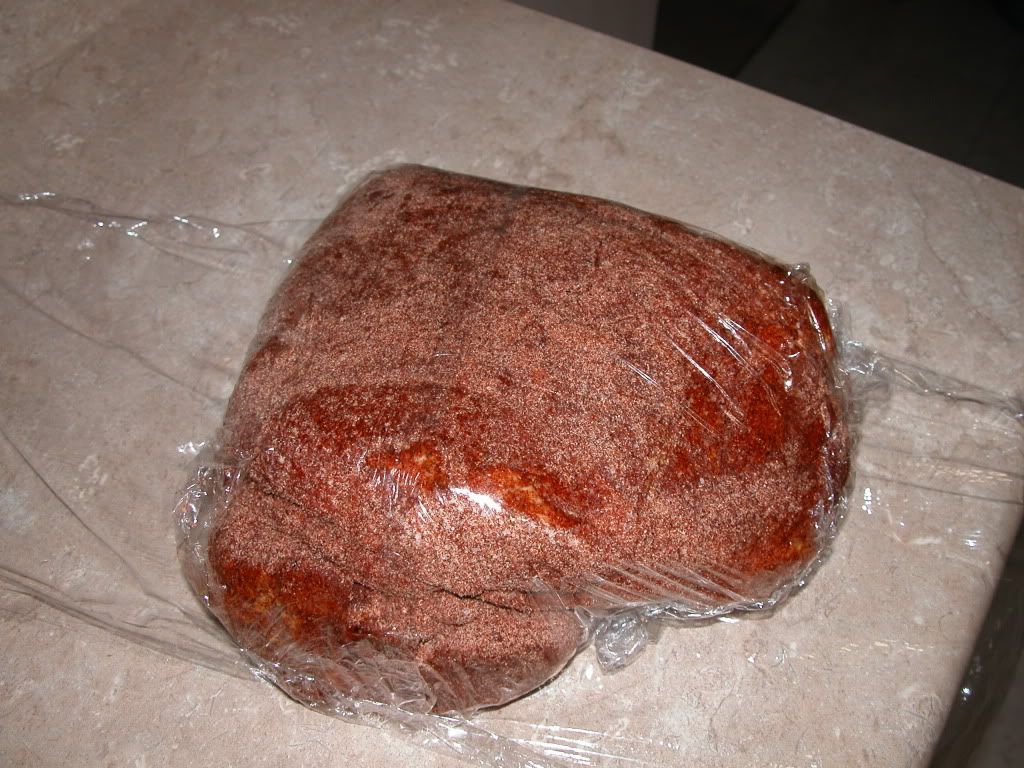 Went on the grill at 7:30 am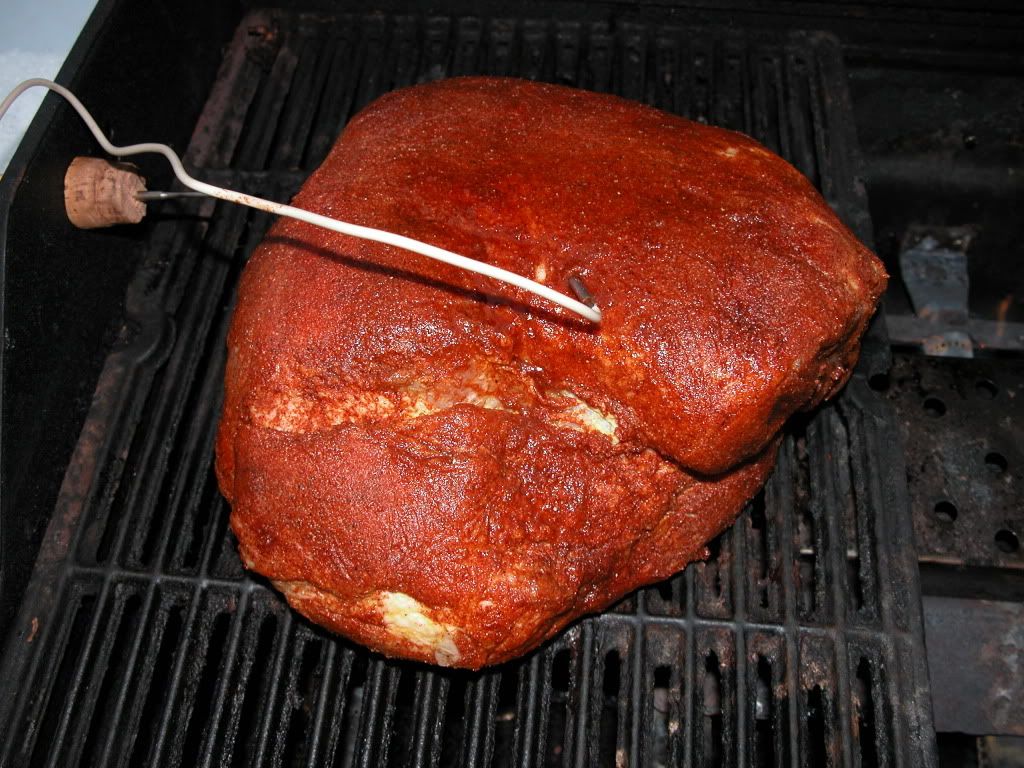 Mopped with Apple Juice and Bourbon.
Came off at 9:30 pm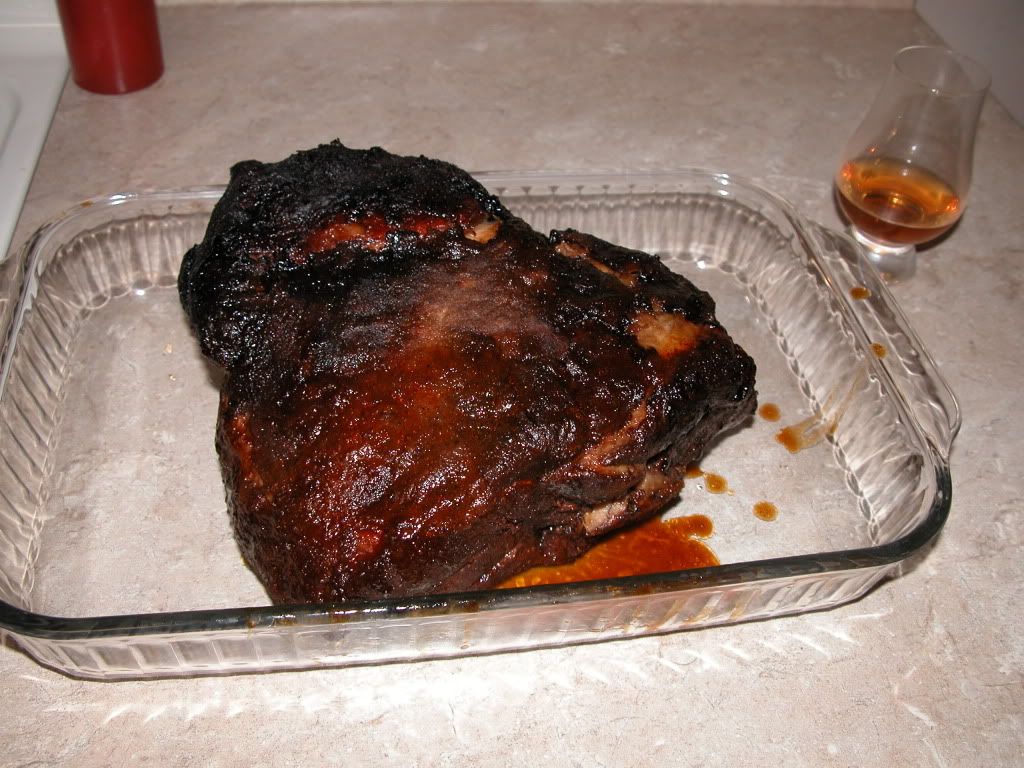 Pulled and finished with SoFlaQuer sauce plus a few more ingredients...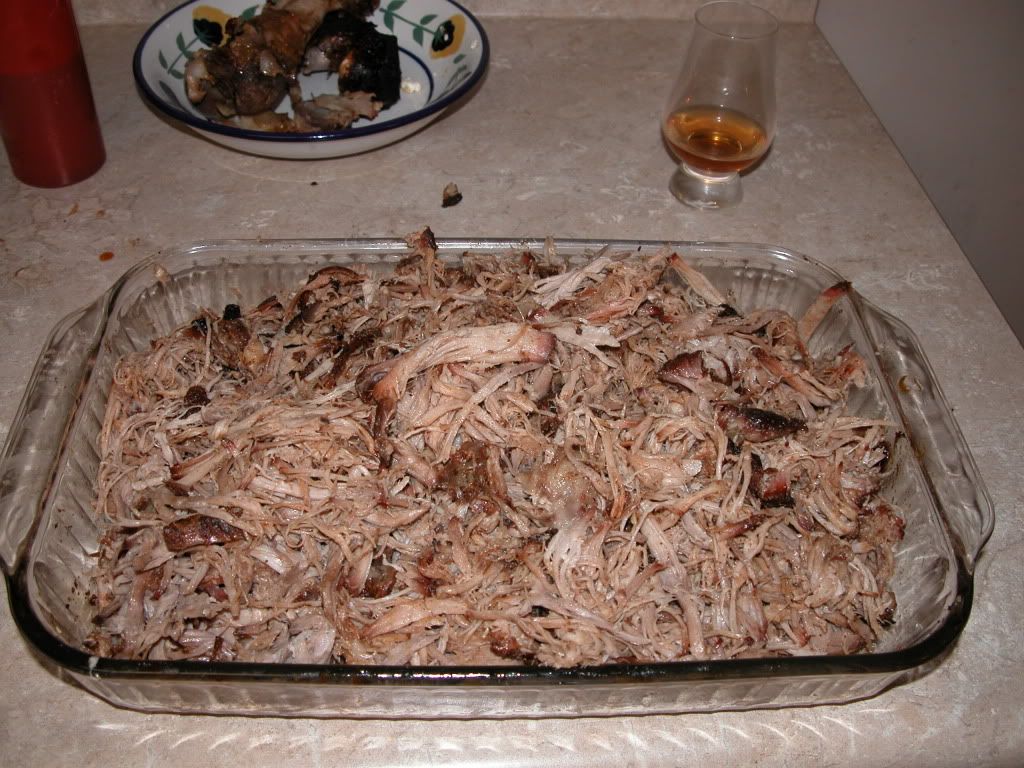 I am quite satisfied for my first one. In the fridge it goes to be served to the family tomorrow for lunch.
Wish me luck!!!!