The Mrs. got me a boneless, skinless turkey breast, at least she thought it was a turkey breast. She got it from Wal-Mart and the wrapper said "Includes Dark Meat". Both of us were a bit confused by this but I'm sure you guys will pick out the dark meat in the pics. Guess it was a pressed loaf and not a true turkey breast.
Anyway, I mixed up a fresh batch of Jeff's naked rib rub. After drying the turkey I rubbed the turkey "breast" on all sides with the rub. I filled my WSM charcoal chamber 1/2 full of unlit briquettes and threw in 2 chucks of cherry wood (each chunk less than the size of my wife's fist.) Lit 30 pieces of charcoal in my chimney and then added it over the unlit charcoal. Got my smoker assembled, filled the water pan, let it come to temp and settled down to TBS. I put on the turkey and monitored the temps. I spritzed the turkey with a 50/50 mix of apple cider and water at 100*F, 125*F and 150*F. When the turkey hit 160*F I pulled it off the smoker, spritzed it with the apple cider/water mix, wrapped it in foil, and threw it in a cooler with towels for an hour. It took just over 3 hours with the top grate temp at 260*F +/- 10*F to finish the turkey.
After we walked the dog the Mrs made a couple of salads and had a baked sweet potato ready for dinner. Now on to the Q-view.
Turkey rubbed down with Jeff's rub...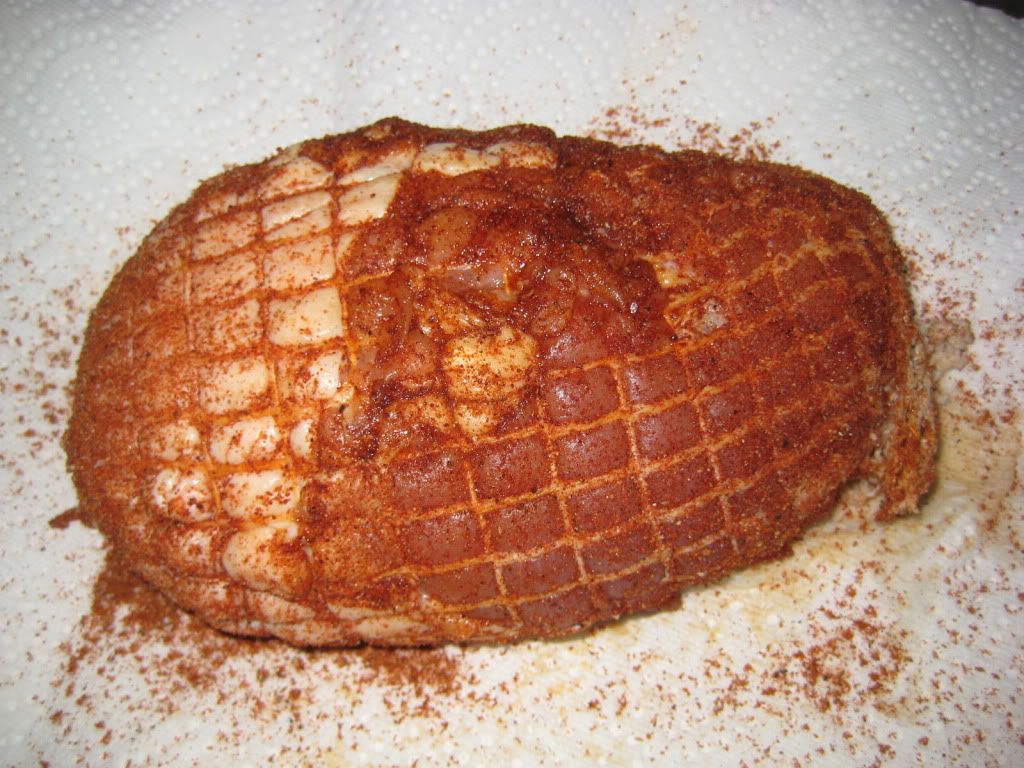 Turkey @ 165*F and ready to come off smoker...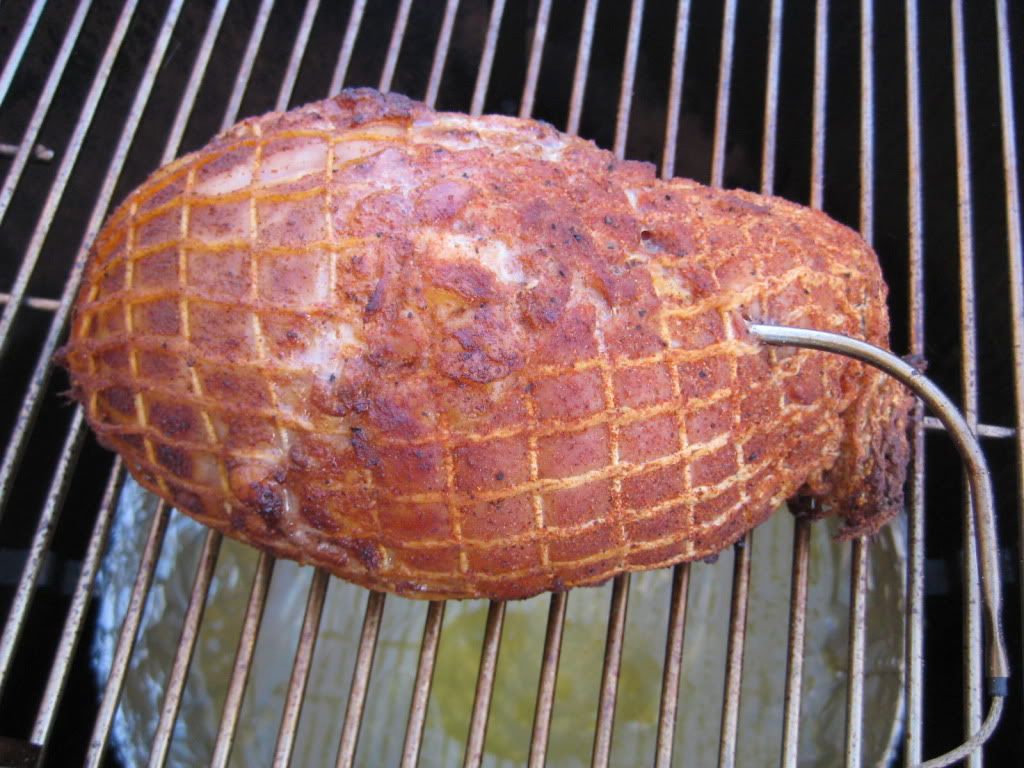 Sliced on the cutting board...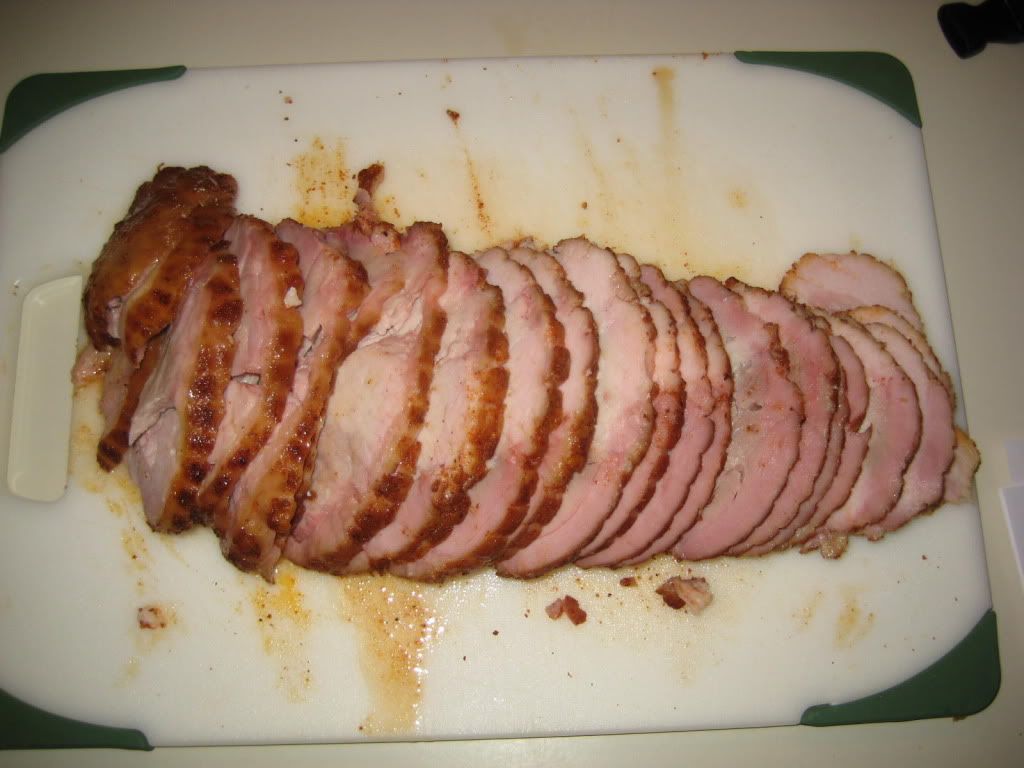 Plated. Wife's is on the left (with ranch salad dressing) and mine is on the right.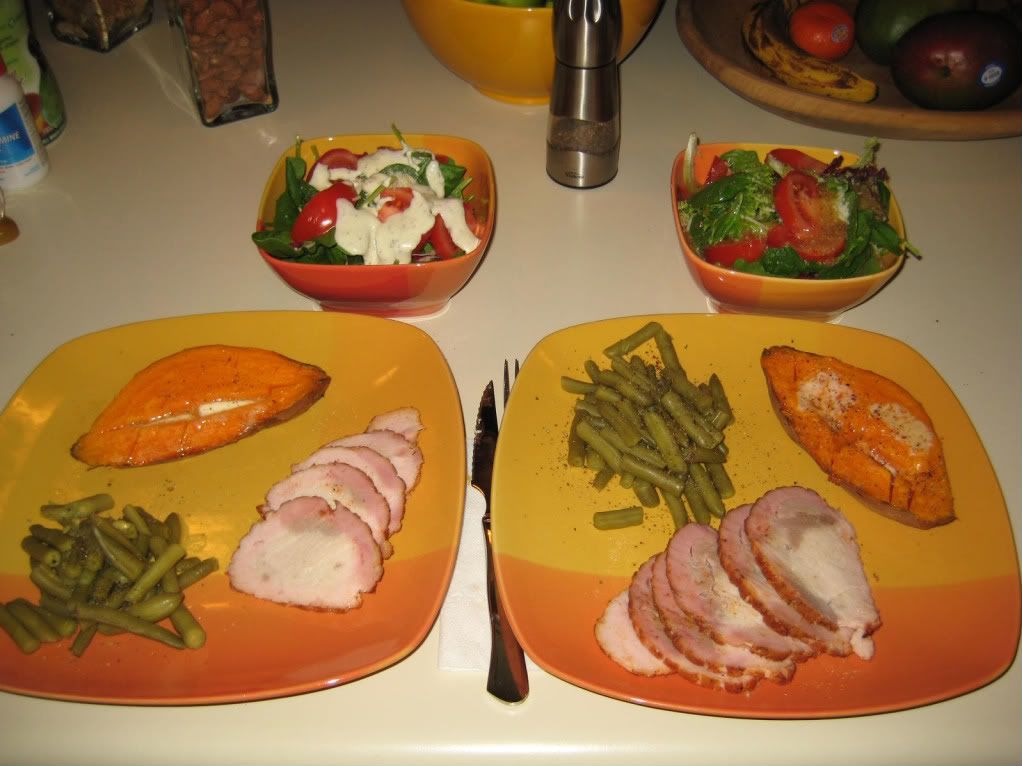 Thanks for looking!