At Restaurant Depot yesterday i stumbled upon a sale item, a 10 lb. chub of Halal ground beef 80/20. Halal meat is kind of the muslim version of kosher. This beef was $.99/lb. Great deal. It was frozen so I knew I would have to cook it all off before i could refreeze it.
Perfect remedy, a few meat loaves, some asian meatballs, and some meatballs for spaghetti and meatballs for Monday night.
The "asian" meatballs were the same ingredients as the regular except I added som Chines 5 spice blend, and a little hoisin. Meatball mix used water soaked bread instead of dry bread crumbs.
Meatlaof recipe was a basic, bread crumbs, ketchup, L & P, salt, black pepper, garlic, eggs, milk, and dry onions(wanted to keep additional moisture out of the loaf). Had enough for 3 big meat loafs. fixin' to put them on in about 45 minutes.
Halal chub: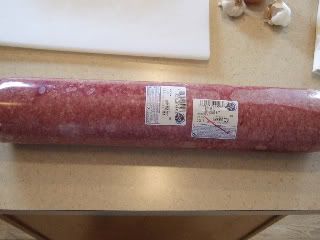 meatball mix:
regular mix: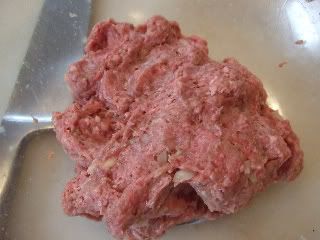 "asian" meatball mix:
rolled: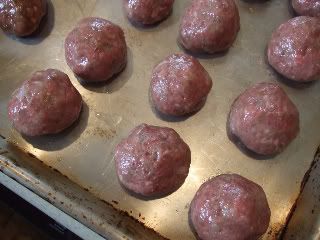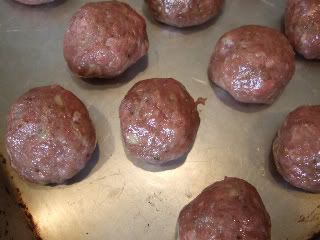 meatball q-view: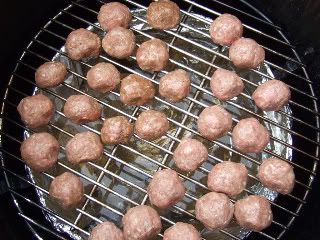 meatballs done:
cut open:
(3) meatloaves panned up:
ive got the "asian" style meatballs in the crosk pot with a sauce of grape jelly, hoisin, L & P, chili oil, sesame seeds, minced onion, and horseradish. Should be a good snack.
Thanks for looking so far, meat loaf should go on soon.