Picked up three nice butts for some pulled pork.
GOSM is filled with salami now, but Im think about 3am Sunday morning
these babies are going to hit the smoke.
I think I'm going to do a combination of apple and cherry with these.
Mop with a little apple juice and Capt.Morgan
Here they are all trimmed up. One was just over 8#s the other 2 are 7.5# each
gave them a generous coating of Yoshida's then coated with my homemade rub
all wrapped up to rest. I will dust them again before I put them in the smoke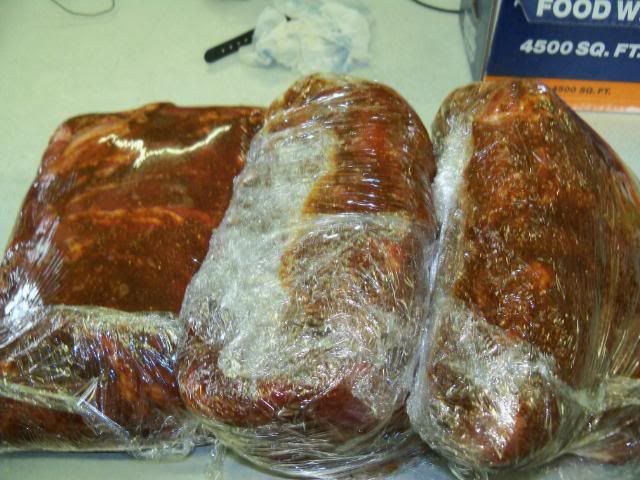 more to come......