Thawed 10#s of venison to make some
jap and cheddar salami.
combined with 8#s of pork butt and 2#s beef fat.
Here's the start. I use Rytek's reciped and add the japs and cheddar
I also add some mustard seeds
The meat semi thawed ready to grind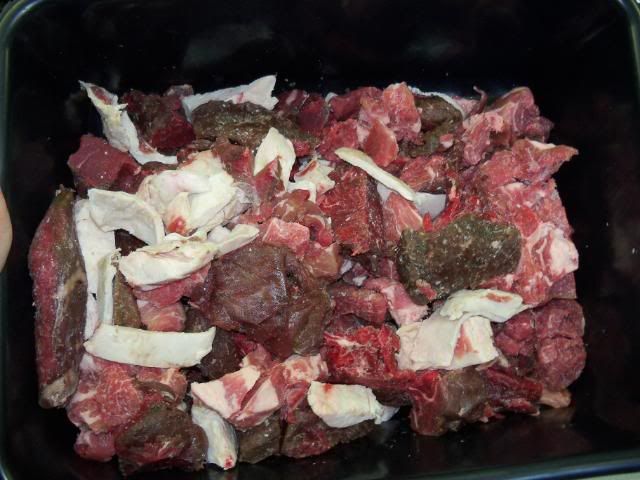 all ground and mixed. I used 15 large Japs and 6 cups of High temp cheddar.
all stuffed in 3 inch fibrous casings. they will get smoked over hickory for about 6 hours tomorrow, and finished in my Alto Shaam oven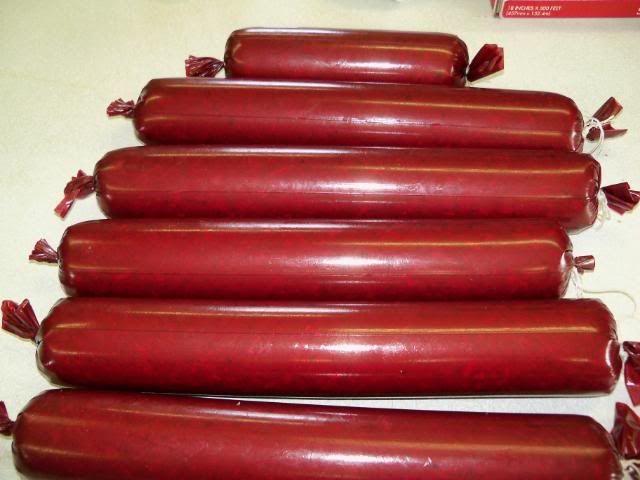 I will post the finished product tomorrow evening or Sunday.