12 – Jalapeño Peppers cut in half
3- Green Peppers cut in quarters
2- 6oz. Cream Cheese
4- Cups shredded cheddar cheese
½- Cup diced up pickled garlic
I got this recipe from
NWBHoss but I've added some more directions to the recipe hope you didn't mind.
Mix this all together and stuff away. I than add a Smokey link on top and wrap them in bacon and smoke them for 2 1/2 hours at 250 degrees. I smoked these with apple chips. Thanks for looking.
All the fixing's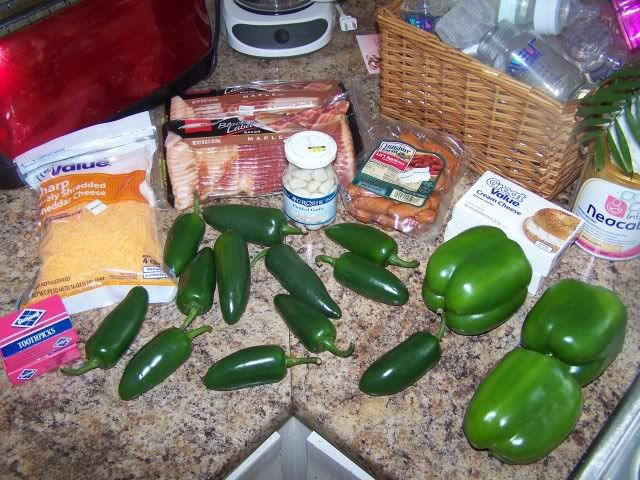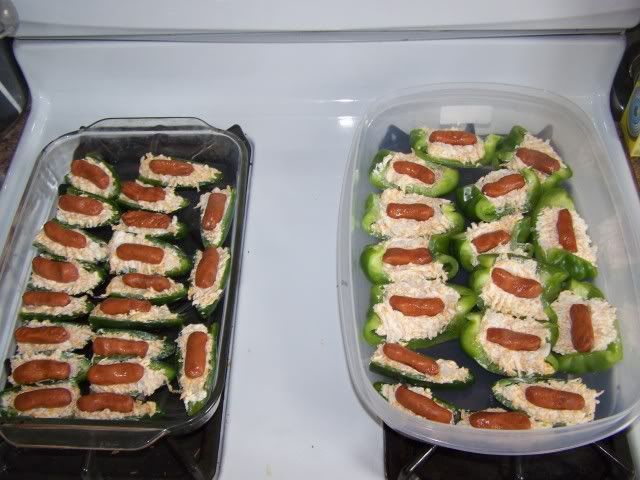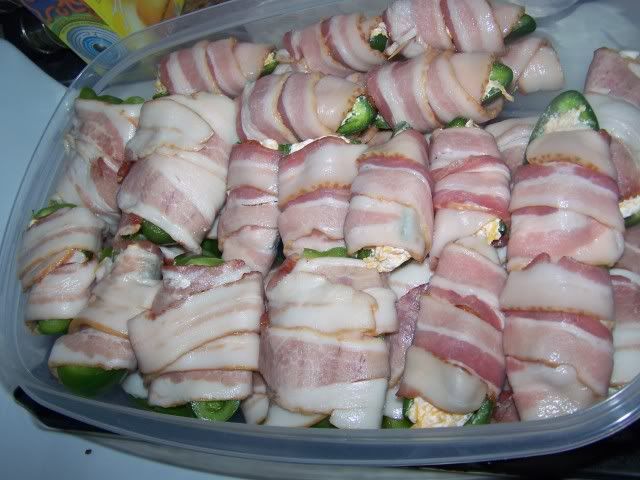 I'll be smoking these tomorrow so stay tuned for
the finish pics.