I do alot of briskets and this one was rushed a bit. Had a buddy come over with some frosty beverages so I might have let the temp drop and then rise to high a couple times or maybe even miss a few spritzes but it all turned out good. Here it is from start to finish.
This is the largest one I could find at local stores.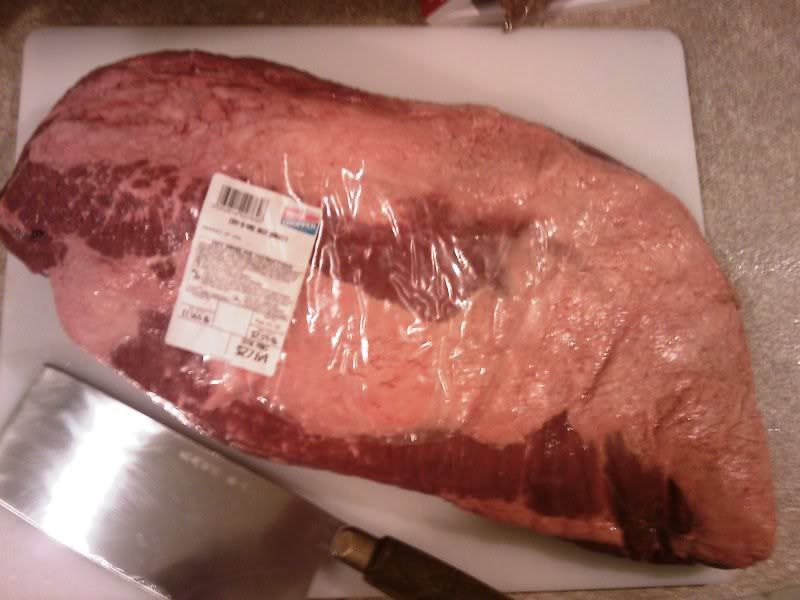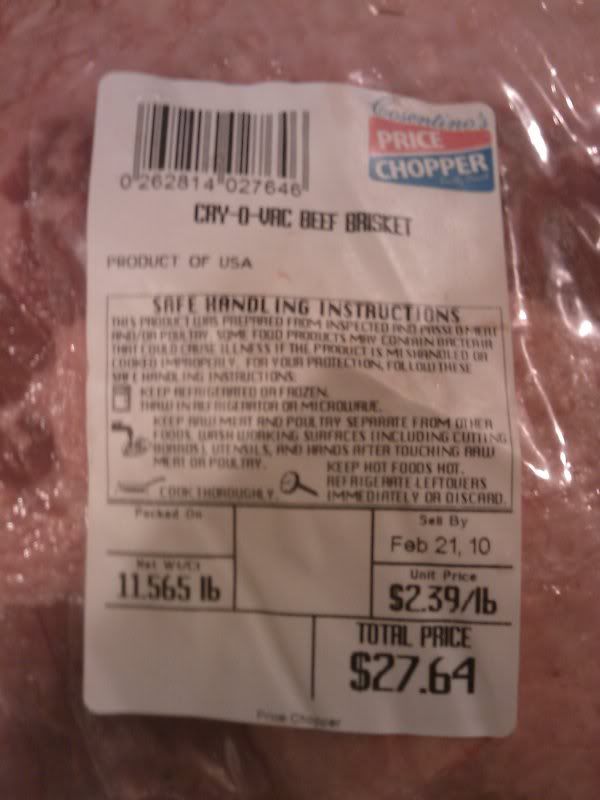 Pretrim Fat side up
Trimmed with point facing up
Point peeled back
Point side down and rolled out from under to show Flat a little better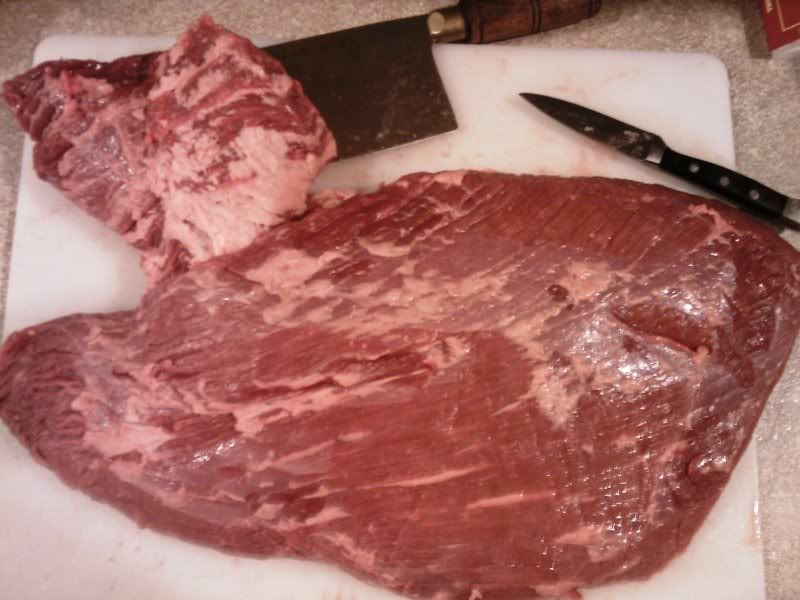 Finally all the fat I trimmed off about 2lbs
I injected with Apple juice and then mixed some juice with some rub and let sit for about 6hrs. Then applied mustard and rub.
Same process for two pork butts which is actually one sliced in half by the store. They are about 5lbs a piece. 8 Chicken thighs marinated in Emerils chicken rub and italian dressing for 6hrs. Everything loaded and this is after 1st hr running about 270degrees...a little hot but for the 1st hour no biggie to me.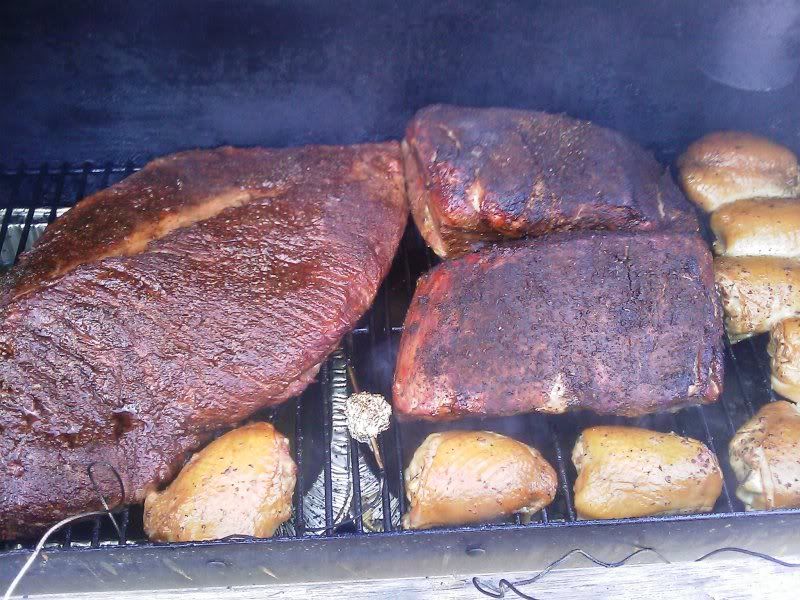 Like I said due to a frosty beverage issue and the outside temp starting at around 40 degrees and then dropping to under 35 after 2hrs. Needless to say it was cold but I didnt notice. Brisket stalled at 150 after 6hrs and I was tired of standing out in the cold and beverages wore off so I took it inside and foiled it up along with pork butts. Chicken came off after about 3 1/2 hrs and was delicious. Pork was 185 and brisket 149 when popped in oven. Cut the point off and chopped up for burnt ends tossed some OK Joes on them, cranked up the heat back to 225-240 on smoker and set them in for a nice bbq sauna that lasted about an hour or so. Brisket was poked with wireless gauge and put in oven. Soon as the heat got rolling the temp rose immediately. 2hrs later the brisket was at 200 and butts at 195. Removed and let sit for 2hrs while I watched some Olympic goodness. Unwrapped and cut her up. Pork butts had bone removed and then sealed for pulling tomorrow (had to pick up wife at airport, great timing) Of course I was able to try it all and it was all great. Here the finish line photos.