Today i've got a smoker load of cheese to do. Some for myself, some for friends and family. Heres the line-up: 4 blocks of whole milk mozzerella:4 blocks of pepperjack: 1 block of provolone. Each weighs approx. 6pounds...total around 54 pounds!!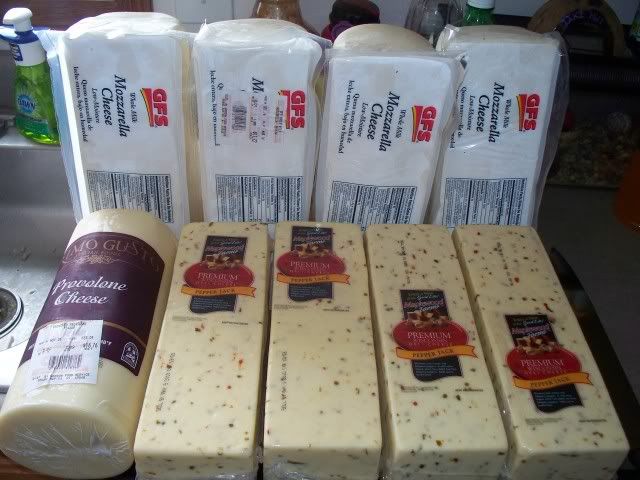 Each block I am cutting into 6 bricks,to expose more surface area of the cheese. And to be more managable to vacum pack.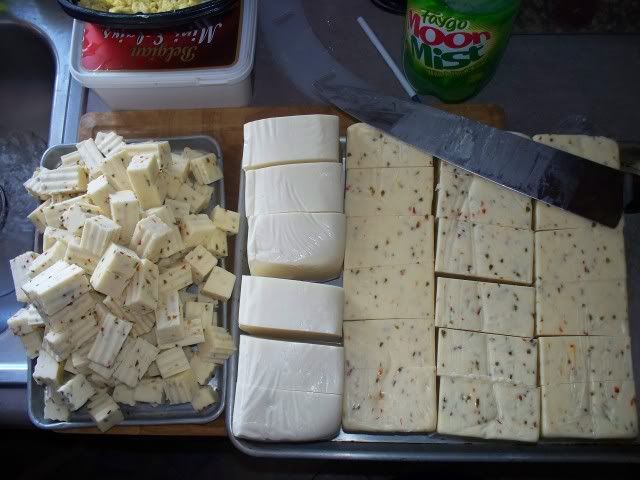 I decided to cut up some of the pepperjack to see how smokey flavored the little cubes would get.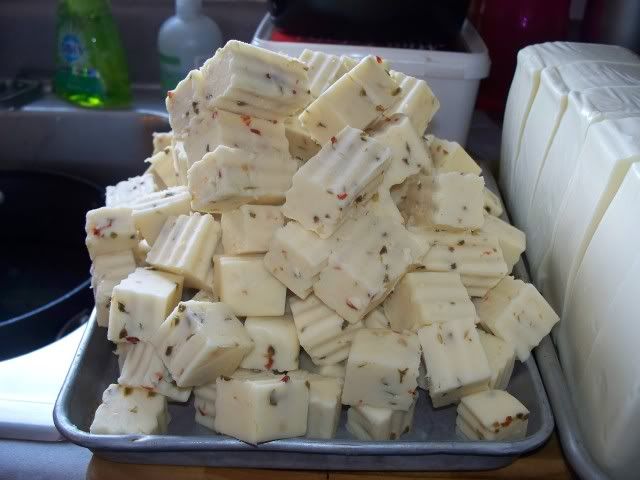 Here Mrs SOB helped me get the smoker loaded.
Used every rack I had...gonna have to get more someday.
I'm trying my new Woodchips burner that I posted about yesterday...using the large one burning in both directions. I should be able to get 4 hours of smoke if needed.
Just light the candle
Put it under the burner for about a minute then blow out the candle.
After it is smoking good, put it in the smoker. sorry old pic I'll try to get a new one.
Be back with more later