I seasoned my smoker this morning and got it to 350 degrees. I than smoked some chicken this afrenoon. Heres my recipe.
SMOKED CORNISH GAME HENS
2 Game Hens Thawed
5 Quarts of Cold Water
2 Cups of Apple Juice
1 Cup Brown Sugar
1 Teaspoon Rosemary
1 Teaspoon Basil
2 Teaspoon Onion Powder
2 Teaspoon Garlic Powder
Take (2) 5 lbs birds and let them soak for 24 hours in this brine. I cooked with hickory wood at 230 degrees tell they reached 170 degrees in the breast area. Took 2 & ½ hours.
My ingredants,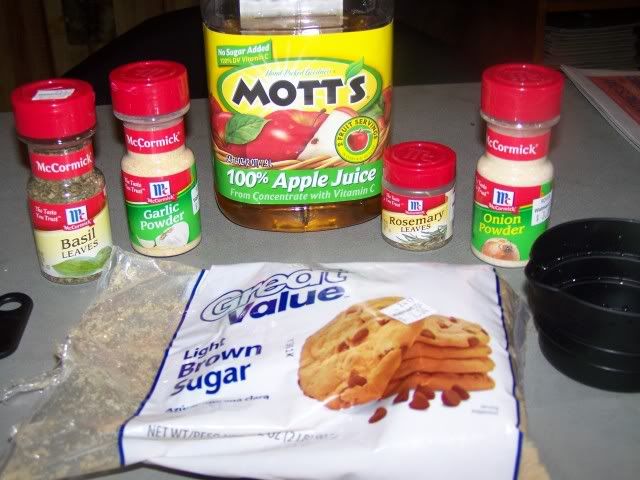 My Birds,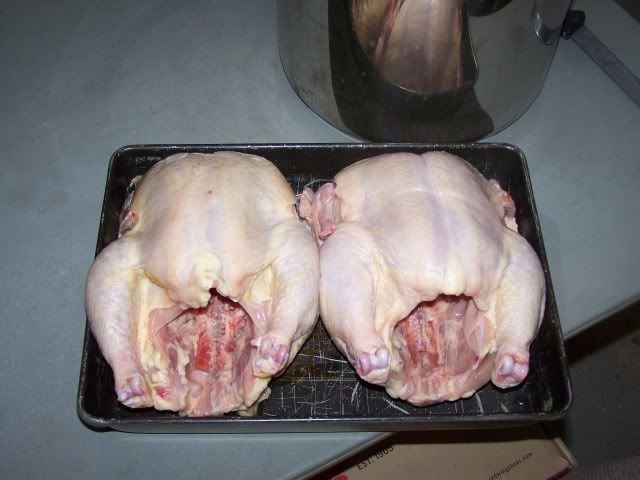 My Brine,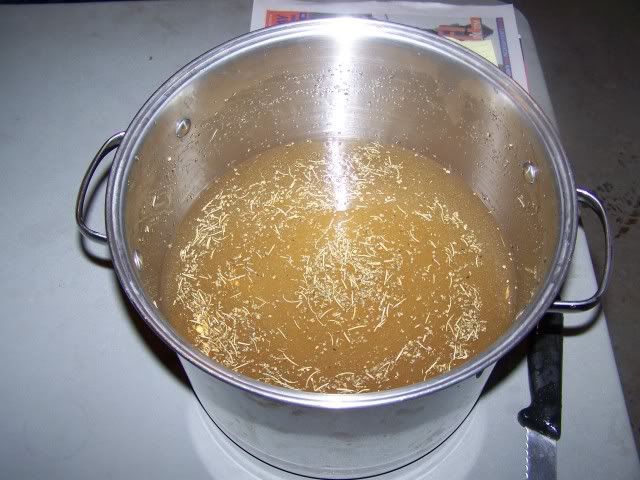 Birds in the brine for 24 hrs,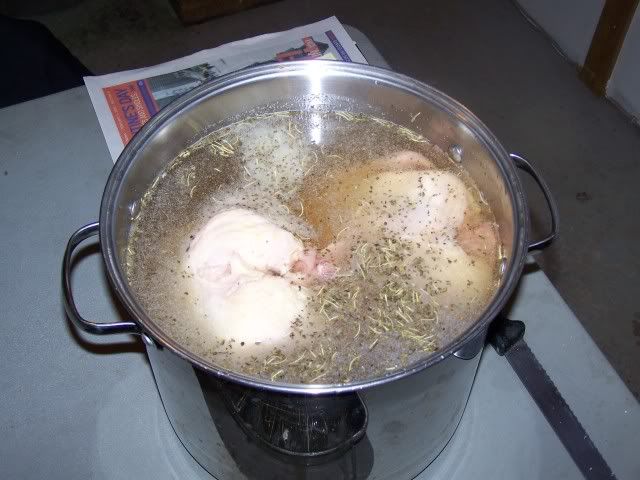 Birds in the smoker,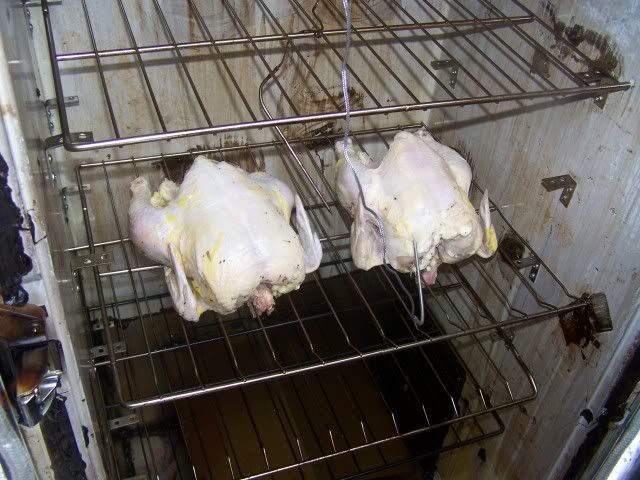 My first smoke with food!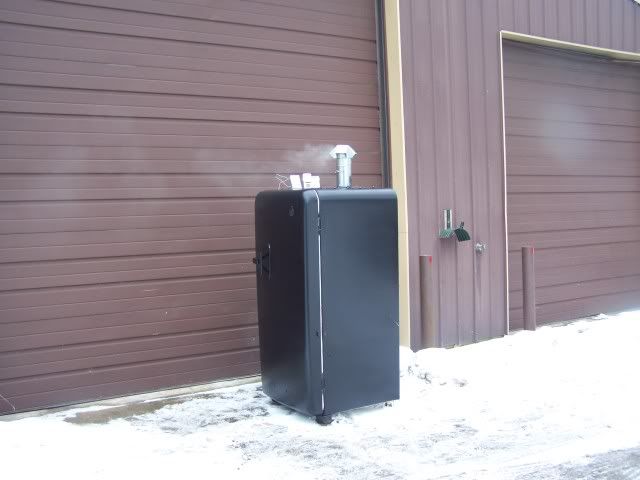 My smoking temp and my bird temp on the right,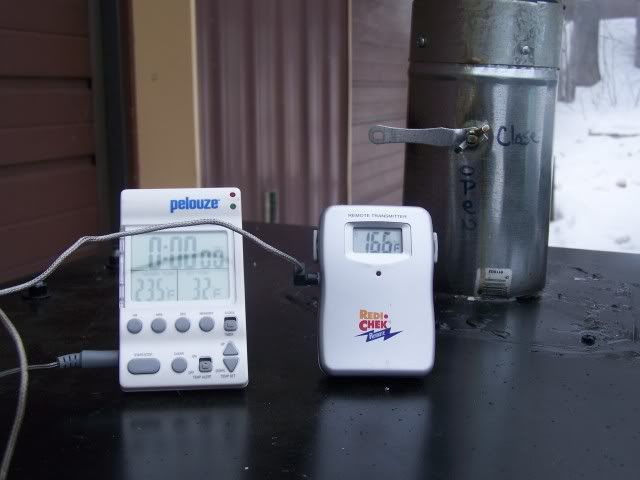 My finished Product,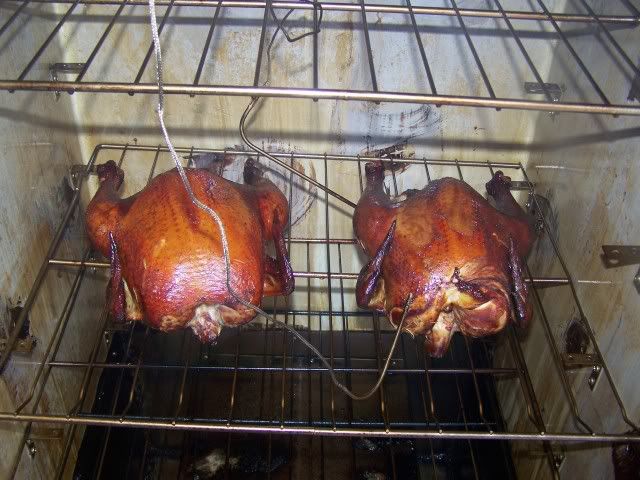 Everyone liked it alot, I did learn some lessons like maybe a little less smoke next time but I had a blast. I'm hooked.