As we all know, I love to teach what I know. From motorcycle and hunting safety to voice over Internet protocol (VoIP) delivery methods and, of course, smoking.
I've taught many of the men in the U-Turn program at the church and my own son, Jacob. This week my daughter asked to get in on the fun. Poor thing can't hardly boil water without starting a fire. Good thing she's pretty. Anyways, she asked for some brisket this weekend (which I thought meant Saturday but was really today) and so I started the thawing process today. Well, as she's a lady, she changed her mind and decided pulled pork would be more to her liking. So, off to the store we go!
I found Sean, my usual butcher at the local Schnuck's and he butchered a nice little seven pounder for us and we headed off to the house where I proceeded in my usual teacher mode and began explaining all parts of smoking and how the low and slow method of cooking works to break down the...huh? You heard me tell Jake all this already? Oh...okay.
If you want good flavor on your pork then a good rub is the place to start and I just happen to have a jar of it right here. In it you'll find the usual brown and white sugar, salt...huh? You got all that too, huh?
Okay, what about smoker prep? Wood choice? Time versus temp? Got all that too. What? Okay, I'll move over.
Her target.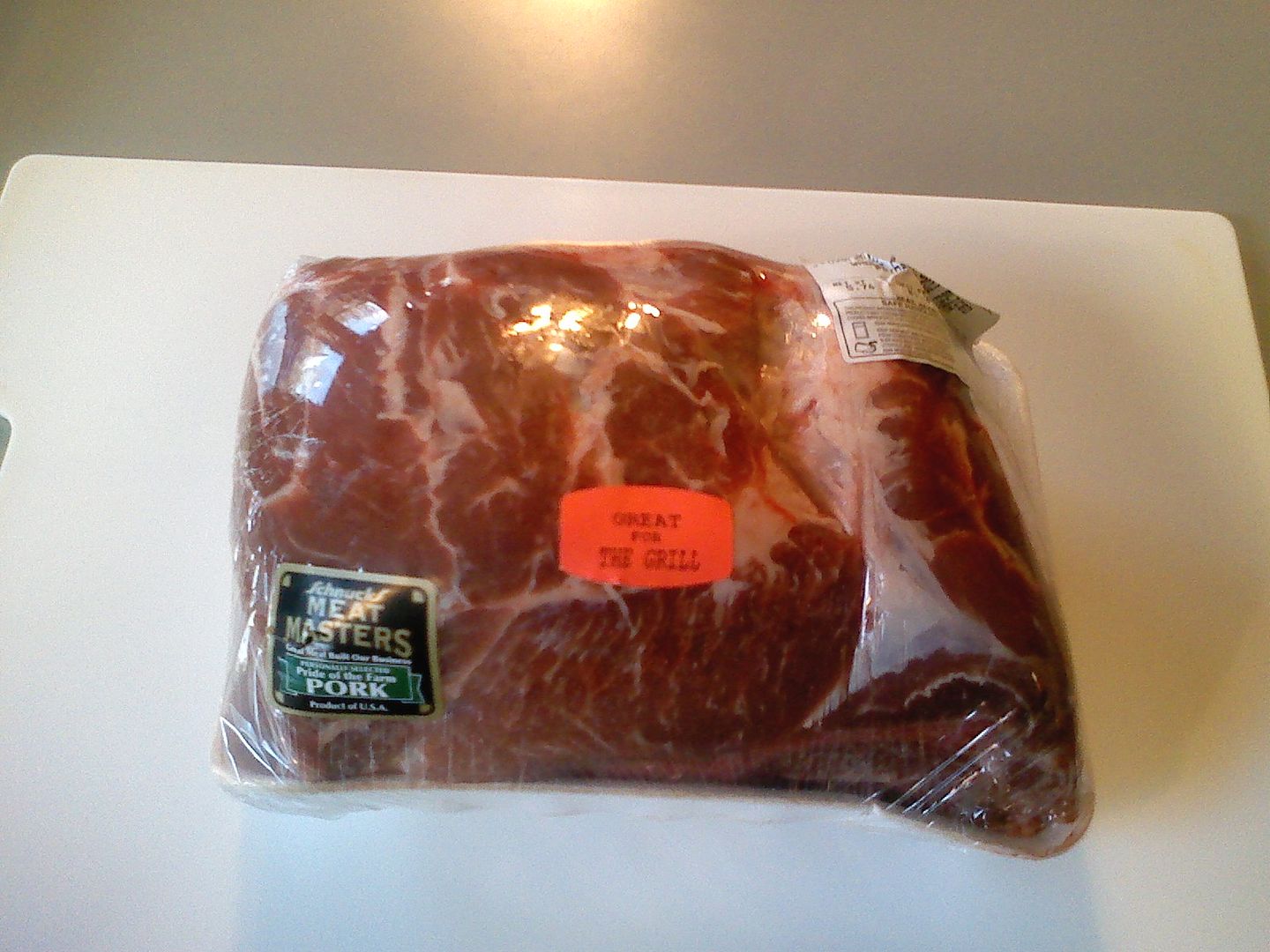 She broke out the mustard without a word from me.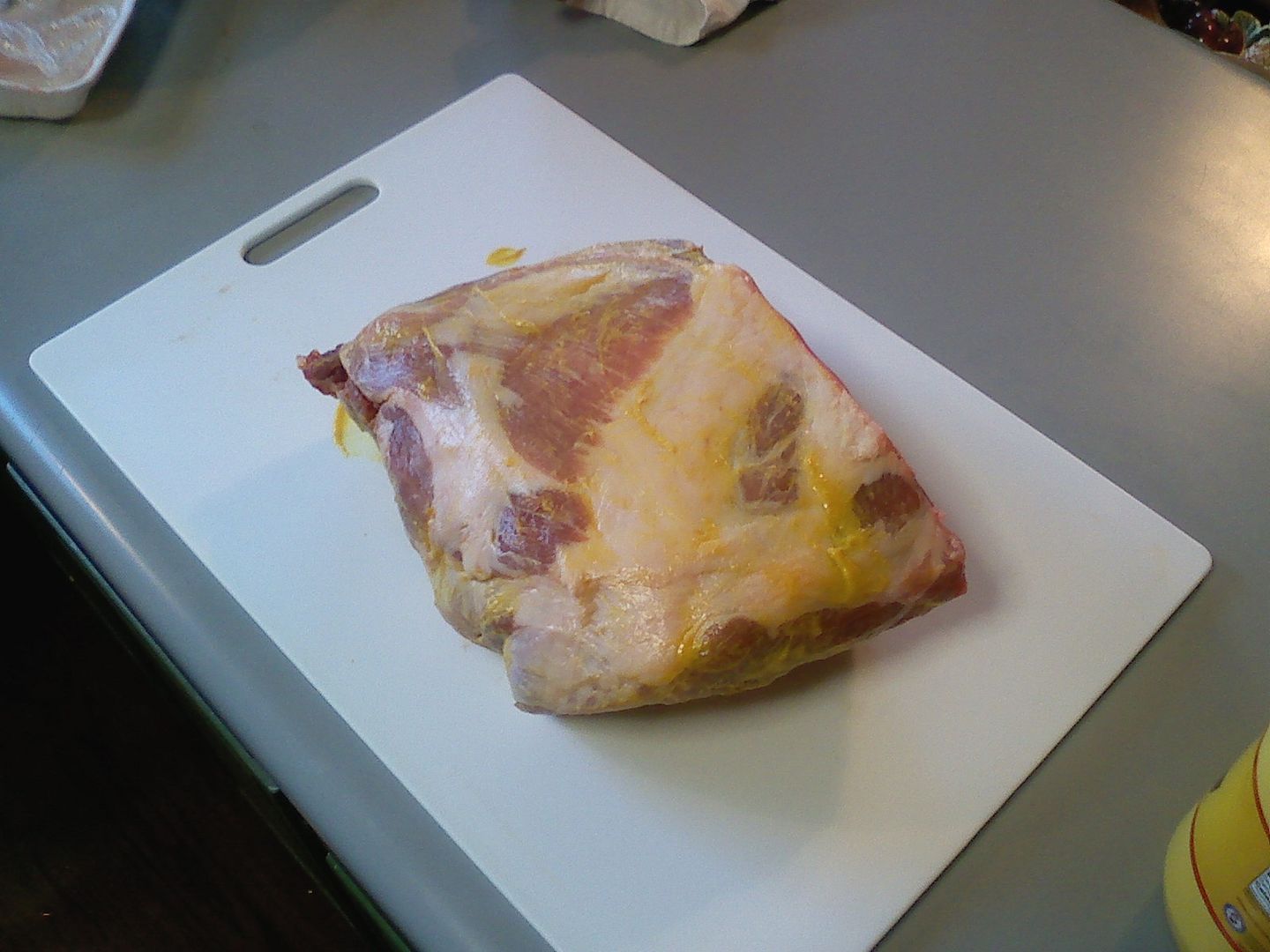 Rubbed it all over.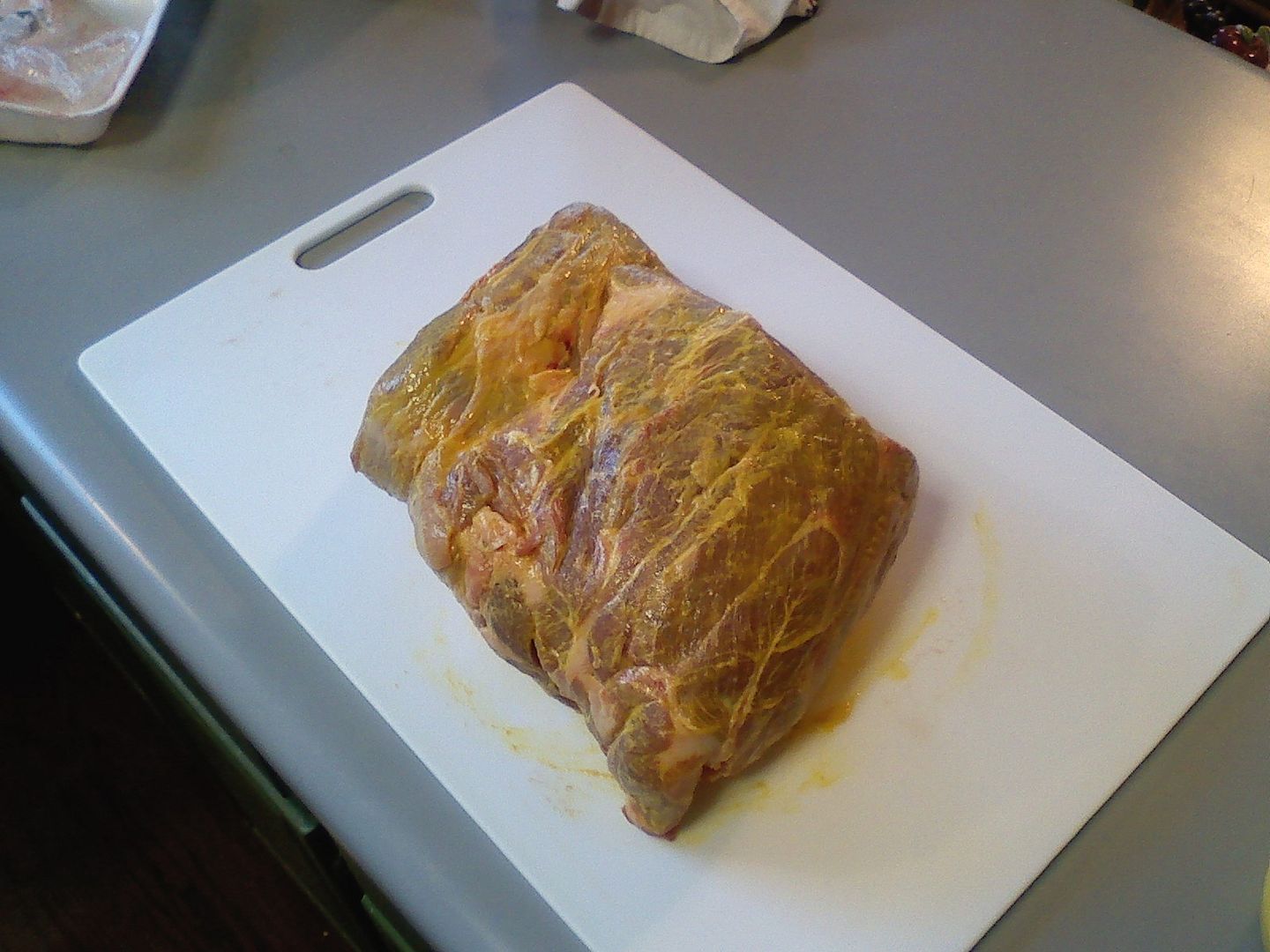 Added the rub to the butt.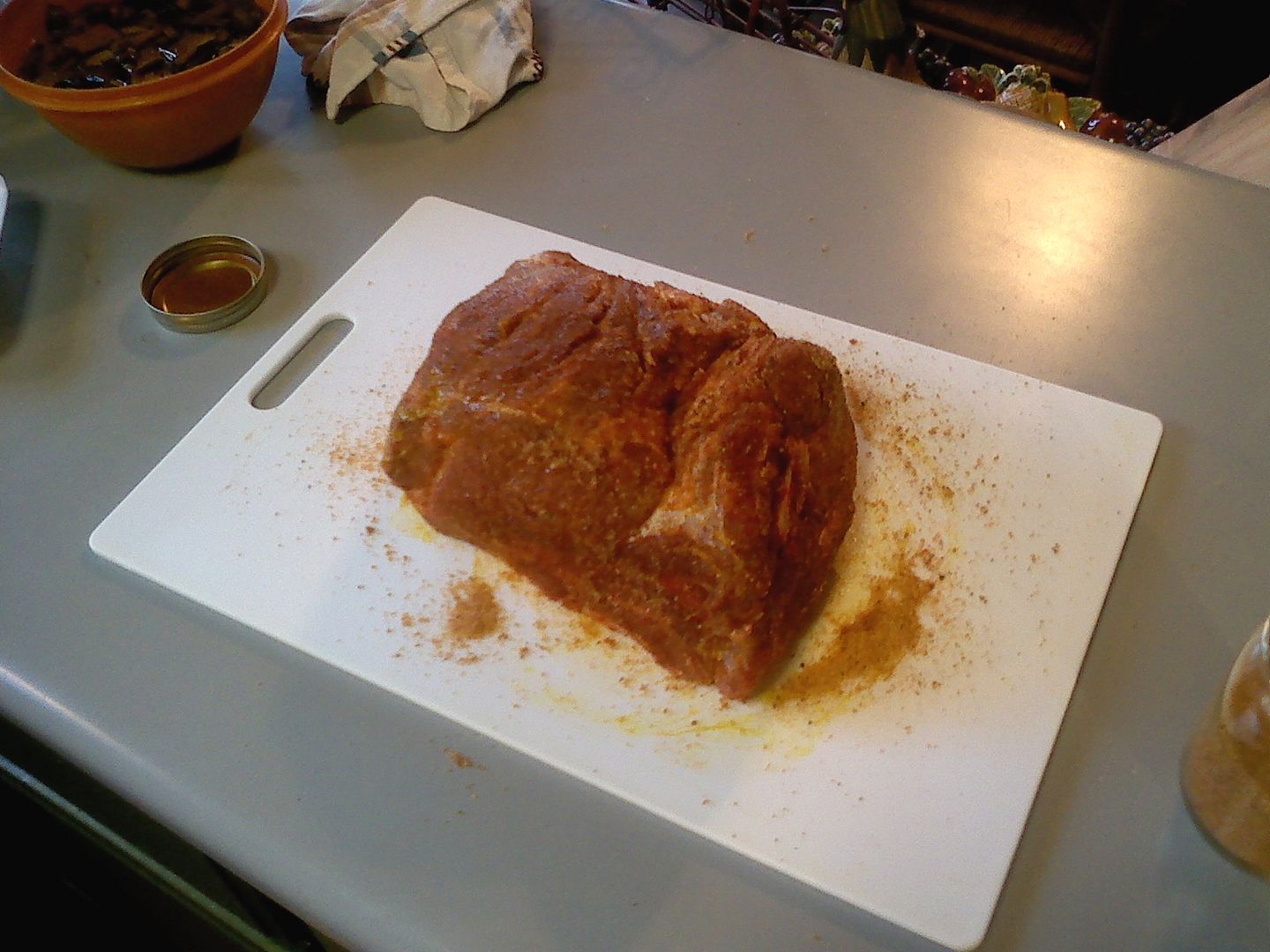 Dropped it in the Masterbuilt and checked on it like she should. Here's the first hour.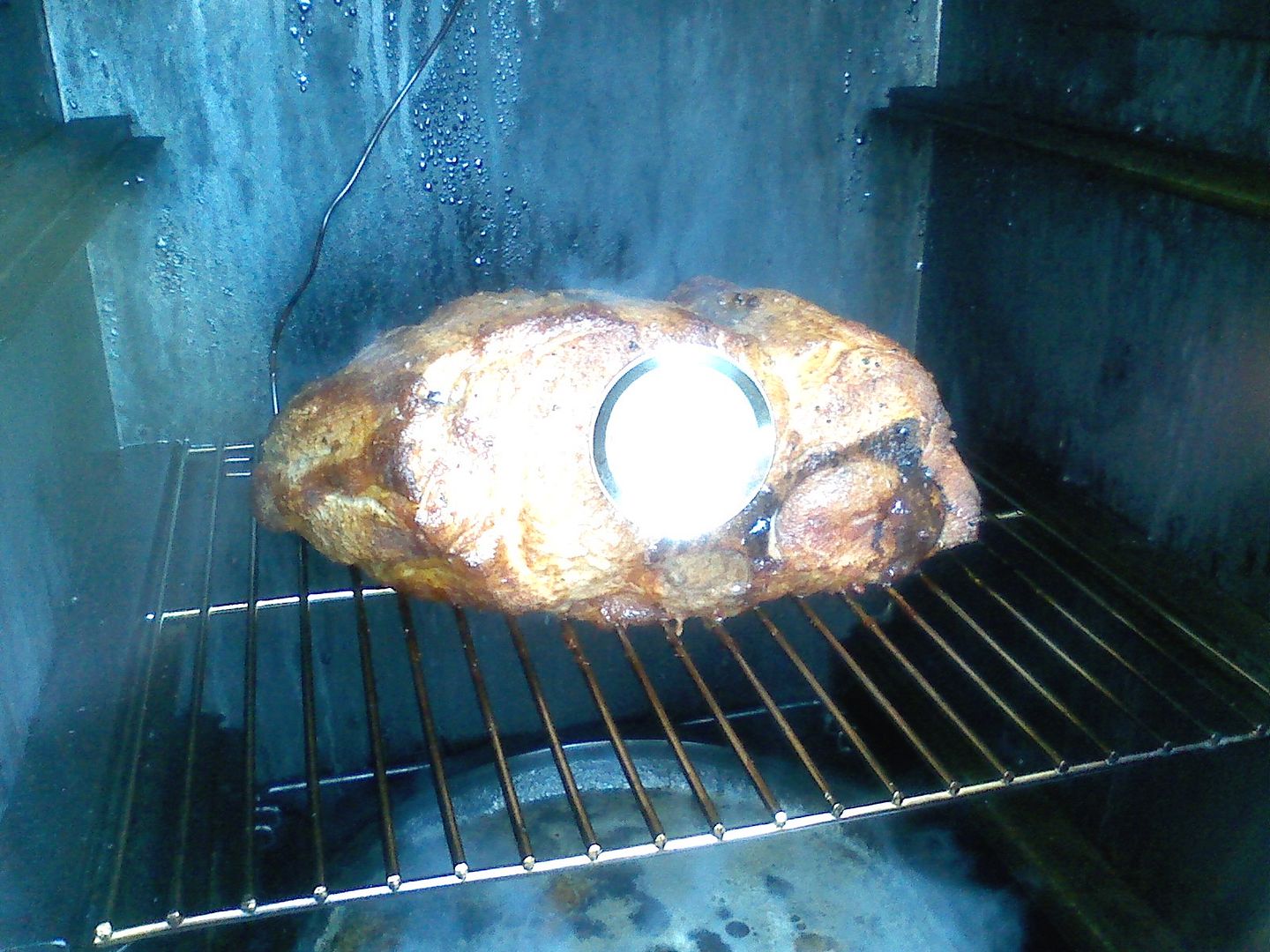 At 160 she pulled it and wrapped it with some apple juice and apple jack brandy (smart girl).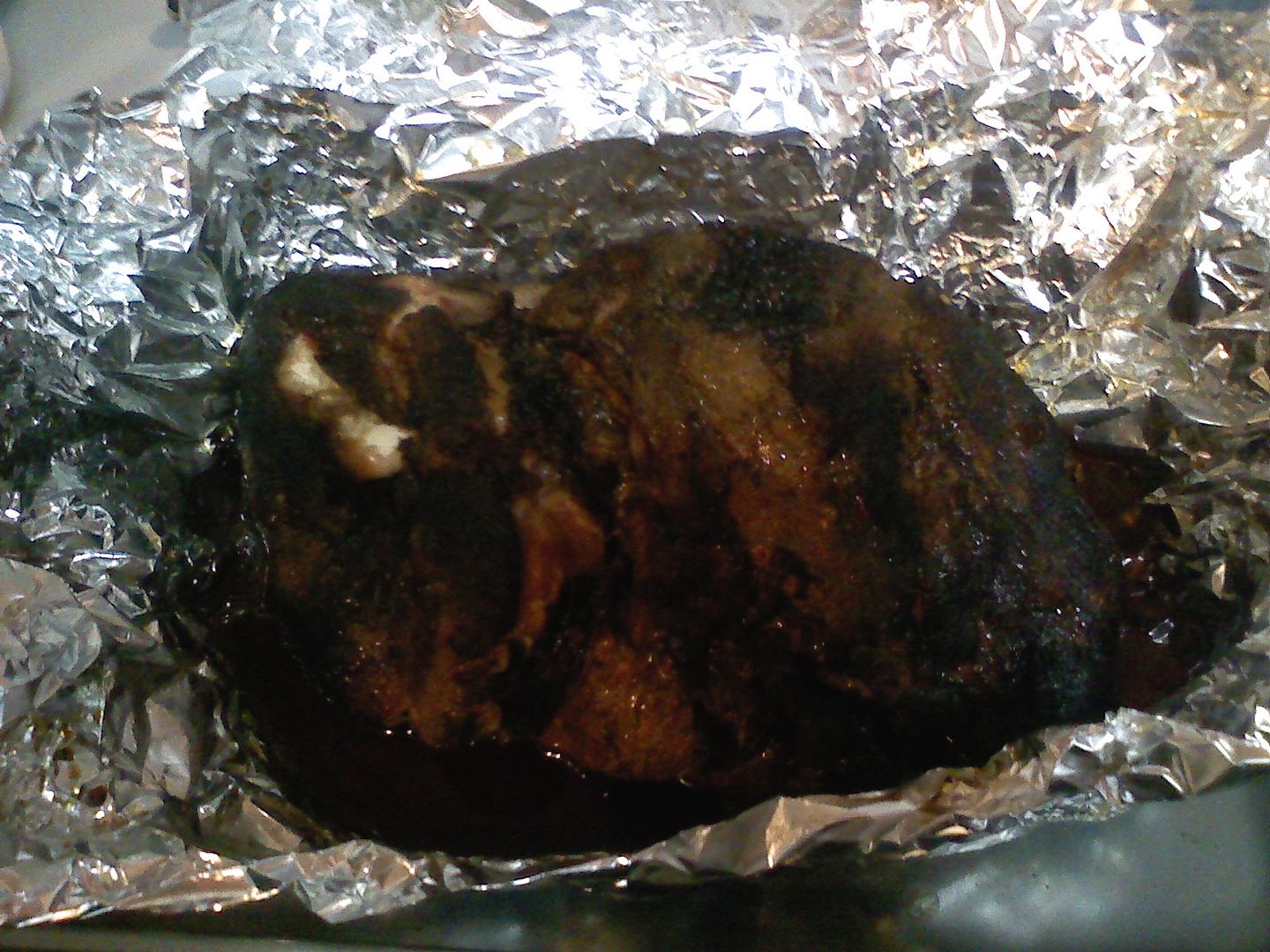 A couple of hours in foil and another one wrapped in towels (her brother made sure she knew about that part) and she pulled it.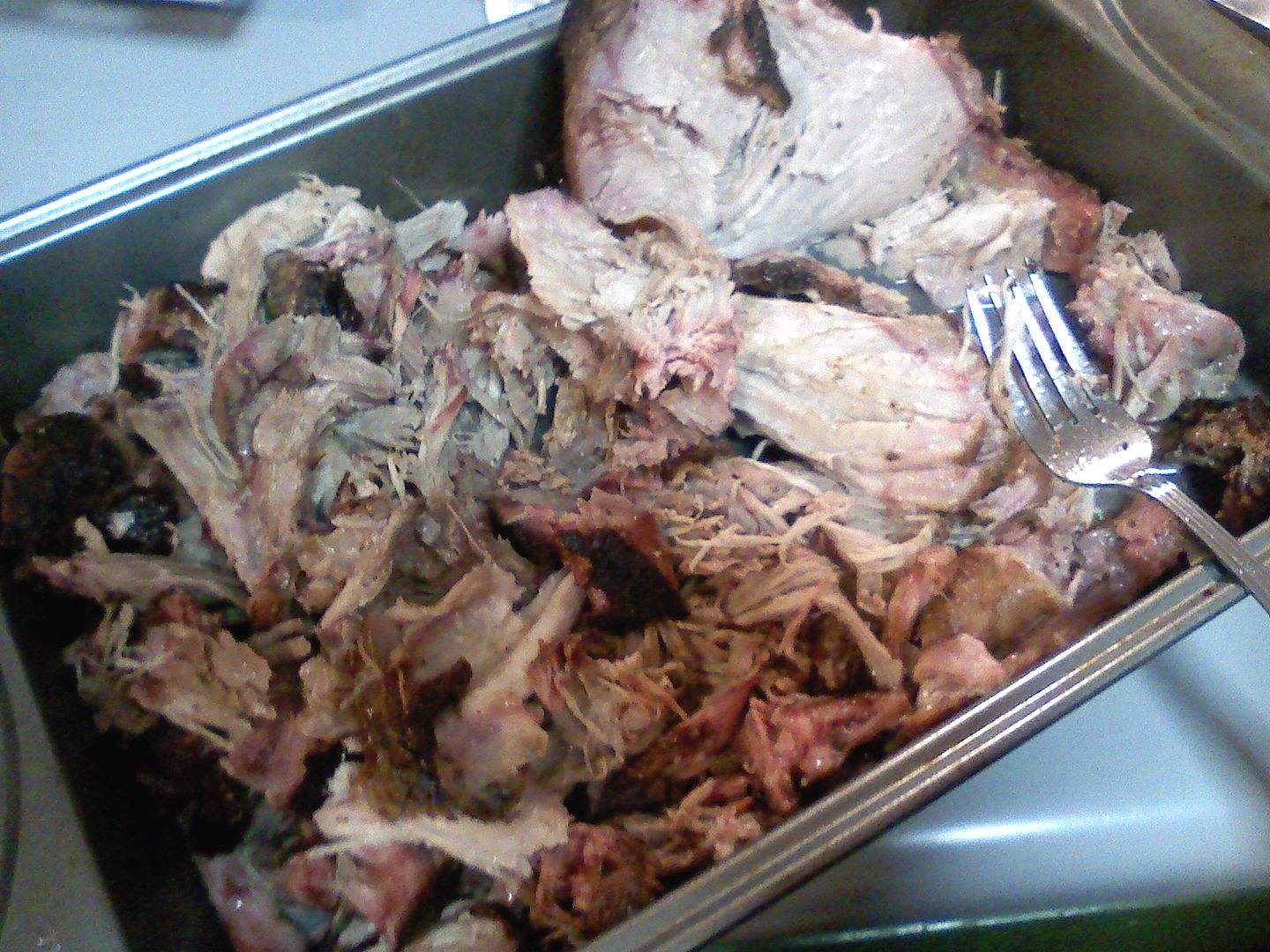 I'm so proud of her! What? Why can't I just use the picture I just took of you? Oh...that's right, you're a girl. I should be shot for my memory lapse.