Okay, I have decided use make some cosmetic mods to my CG as I am going to smoke my first brisket with qview, although it is my second brisket overall. I have read through most of the forum & my eyes popped out after reading about the nightmares that other people had when using a CG smoker. They have modified, cut, foiled, welded, added & taken away from their rigs. Although, my rig has only given me joy, with the exception of holding heat. But Rich, one of the mods here helped me out with that & I again say Thank you sir. Imagine me thinking, once you buy it, just cook on it. I am not in the mood to ruin a brisket & have to finish it in the oven, (like my first), because my rig runs too hot or too much heat is escaping. So, hence this change: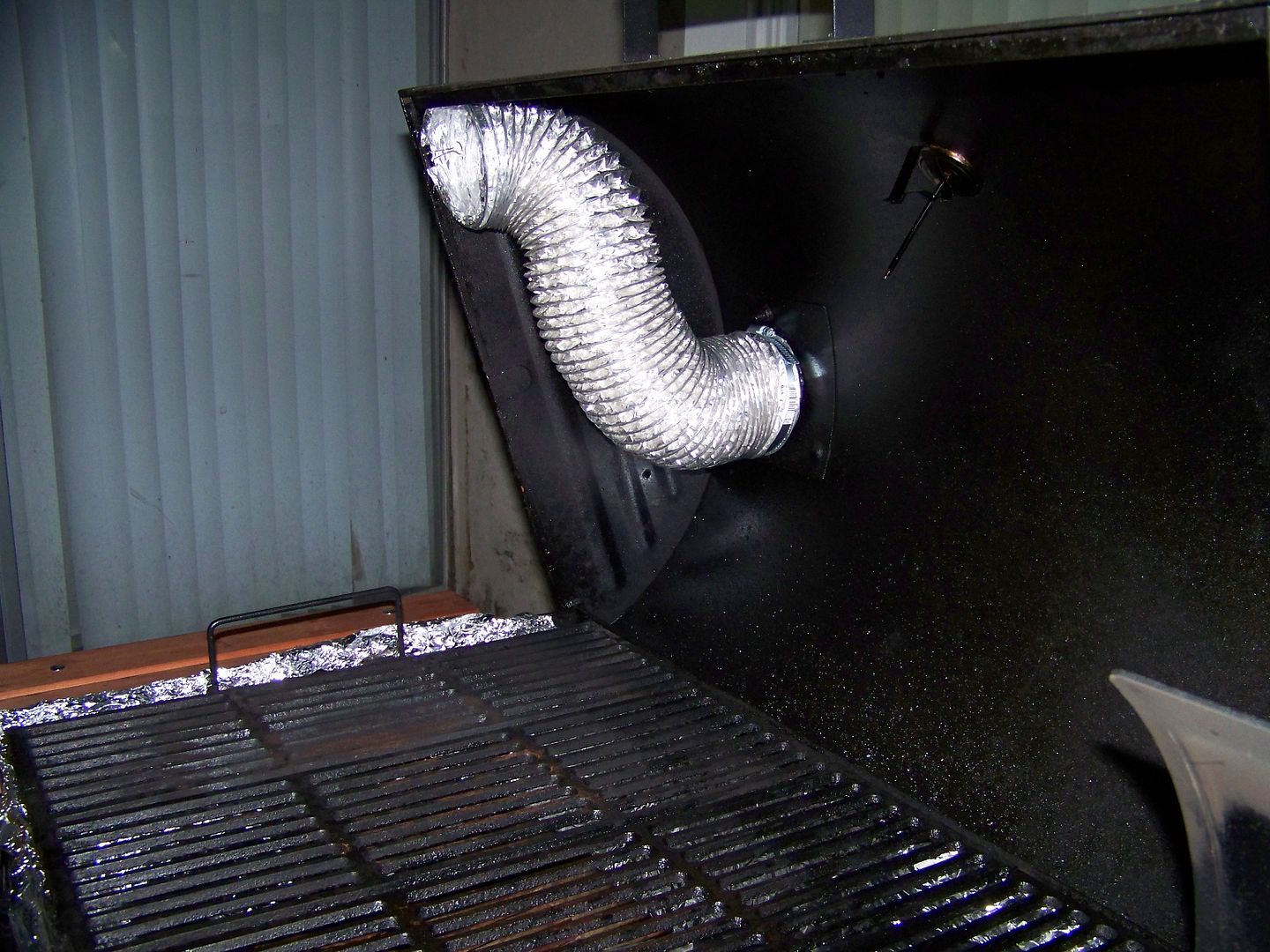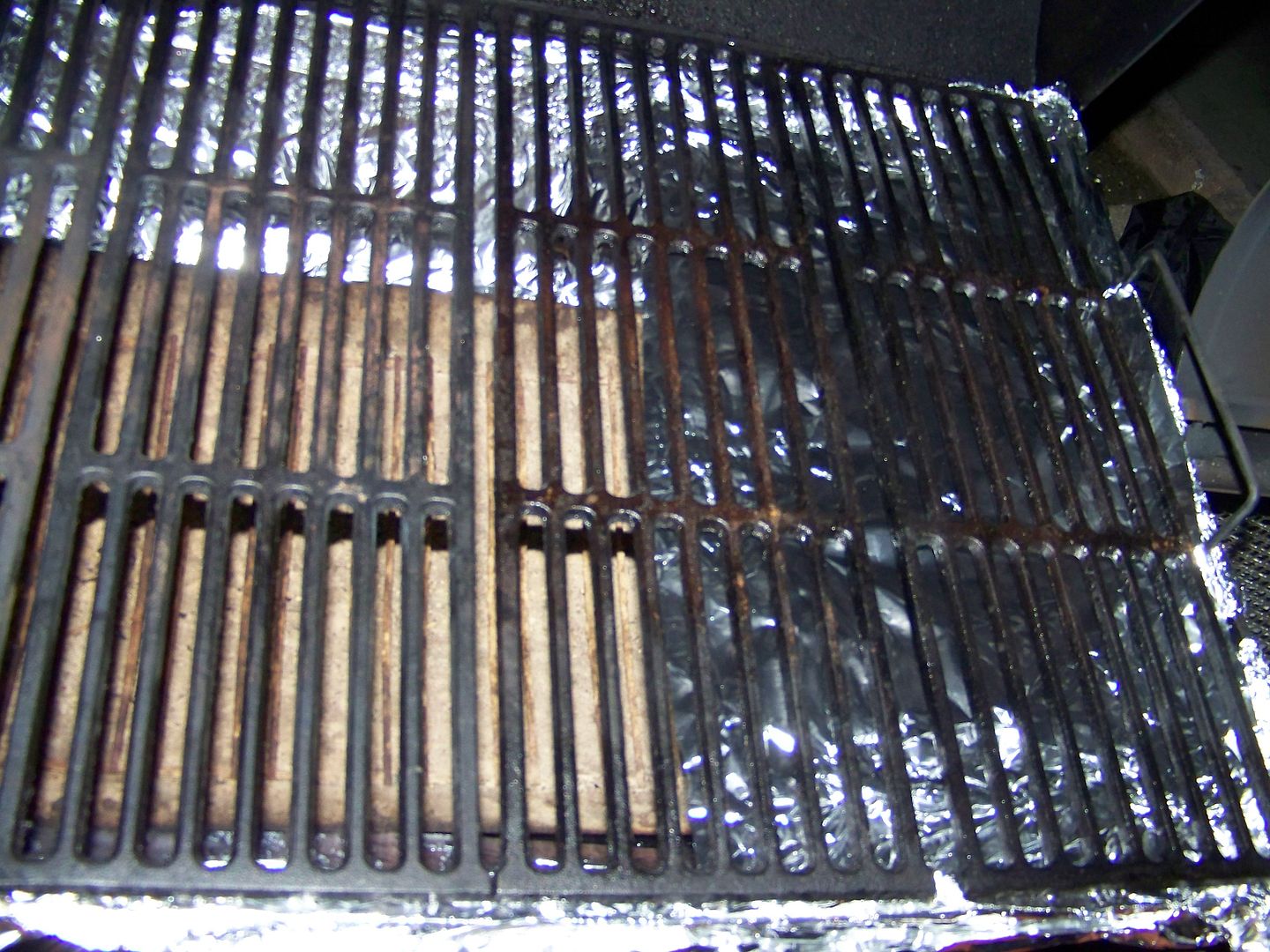 This upgrade was obviously to load fuel higher in the chamber allowing for a longer & slower burn with vent control.
I ran down to the butcher's market to pick up my flat & my white oak. Darn!!! The delivery lady did not bring my chunks. The owner being a cool guy, gave me a bag of white oak chips for free.
They always give you potatoes when you buy from them. A close up of the chips: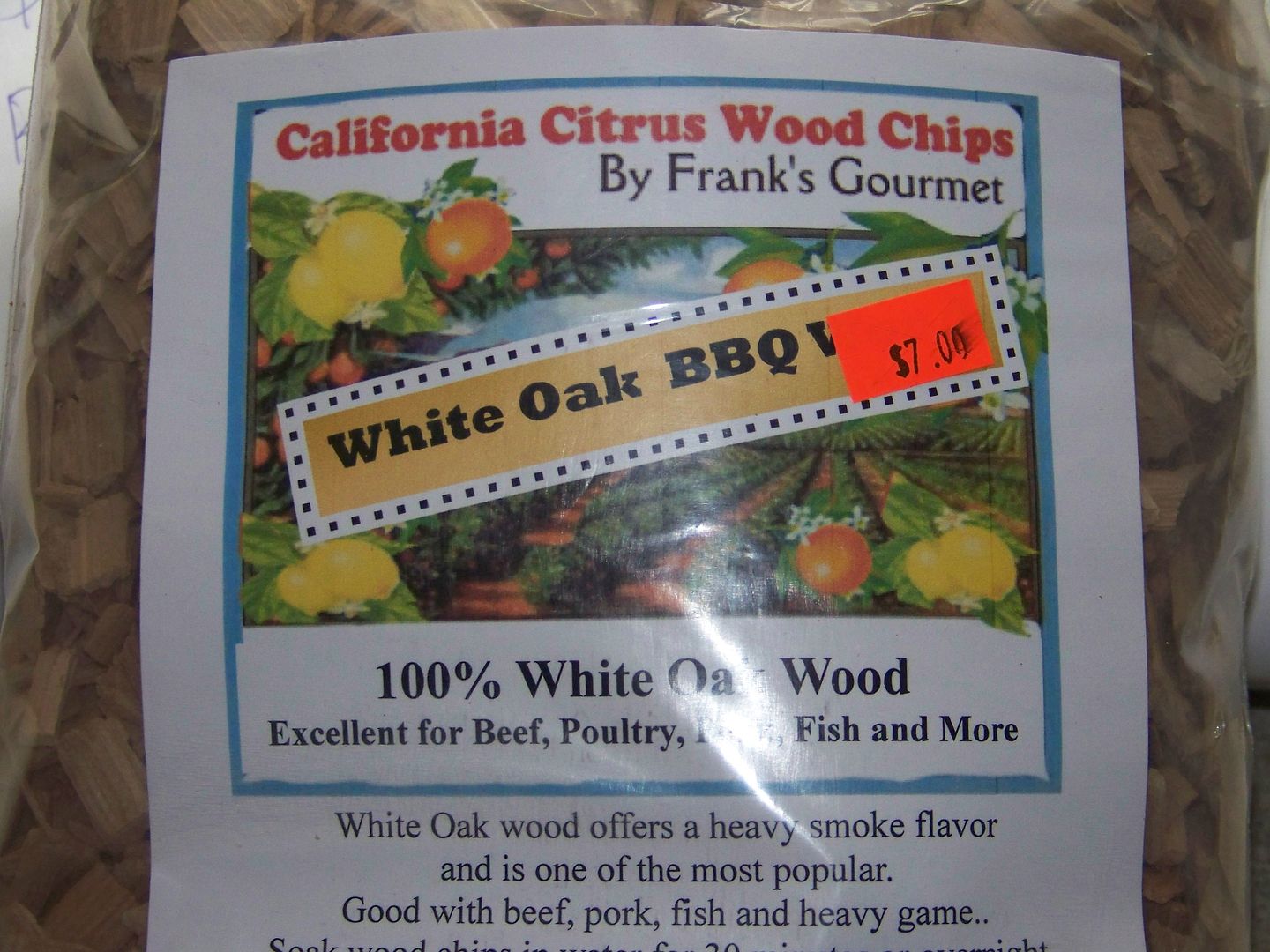 If you missed it, the brisk was $30 for 7.96lbs. @ $3.76 per lb. Waited for wifey to come home & make up another batch of her rub, as I don't know the secret, (Geez, ya think since we sleep together in the same bed............), & it was stuff with whole garlic & rub her down.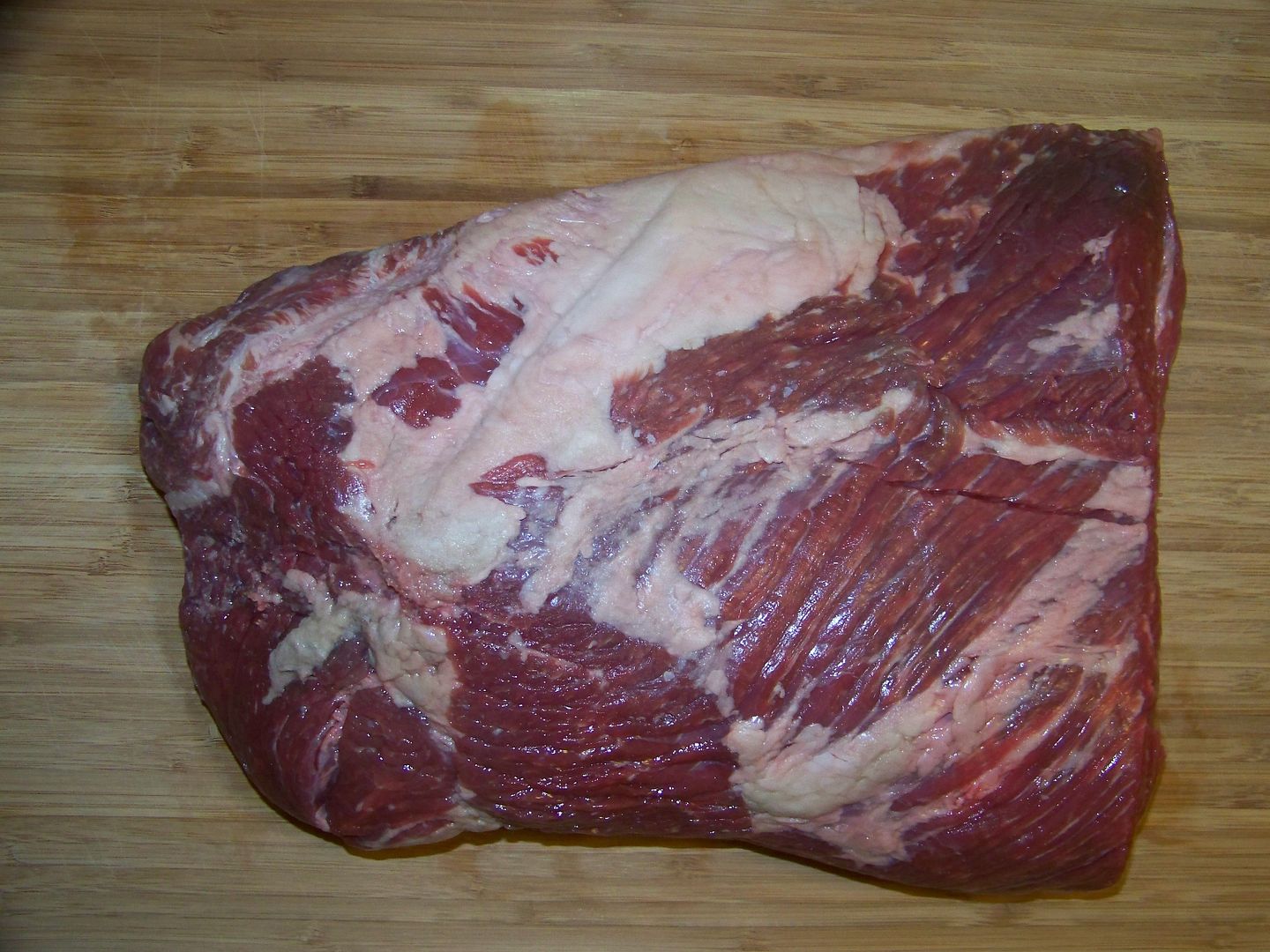 , then put her to bed for the night.
Now, the time will come when I do an all nighter but this smoke is going to be a day smoke as I need to sleep on Friday night after I smoke this baby. We are entertaining two couples with kids (11 people total) this Saturday & I need to be fresh to entertain & partake. I will give blow by blow with my smoke. (And by the way, LMBO, I have already forgotten to pick up more lump. Wow, what a way to start a smoke. Geez.
)
Anyways, a question. Can I start with Kingsford charcoal briquettes & move over to lump or just wait until Wally Mart opens & run in for some quality lump?
I was going to start this smoke at 5 AM PST but that does not look possible now. I do have a bag of chunky hickory & pecan along with the white oak chips.