Finally got around to doing some mods on the SnP my step-father gave to me. It's always been pretty consistent temp wise, but I think these mods may make it even better.
Here it is before...
And with the new baffle...
Made from 16ga steel, with a series of 15 5/8" holes. No welding on this one. It's just attached using an existing bolt hole from the firebox.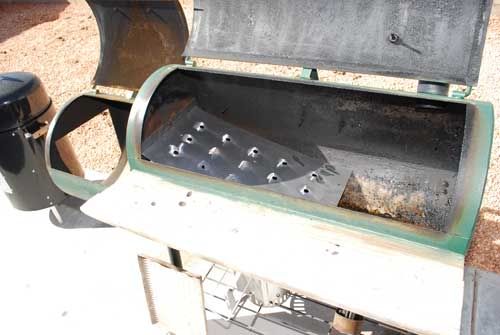 Another shot of the baffle in place.
And a shot from inside the firebox...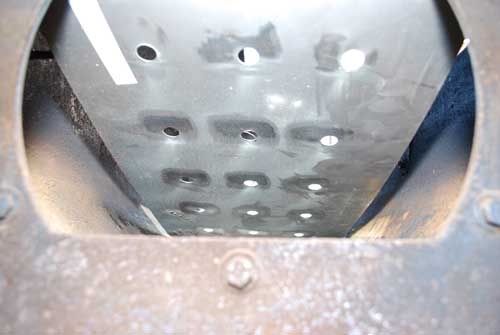 Now onto the firebox:
The charcoal grate has always been too low in the box, causing the fire to choke out after only a couple hours. So, I raised it up a bit.
Before...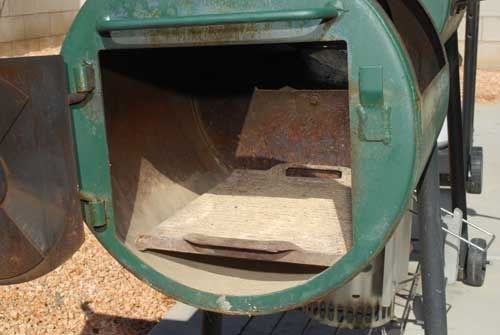 With the braces welded in...
Another shot of the braces...
And finally with the grate installed...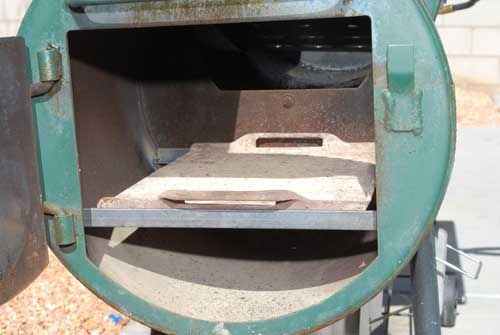 I can't wait to cook on it! Hopefully this weekend.
Next project will be to make a new cooking grate. The plan is to set some slide rails so the new grate can be slid in and out for easier loading. Most likely made from 1/2"-3/4" angle and expanded metal.