I got my pit back from the shop, all sandblasted and powder coated. I'm ready. I'm taking a KCBS judging class in April and I'm going to do at least one competition this year.
Here are the pit pictures. What do you think?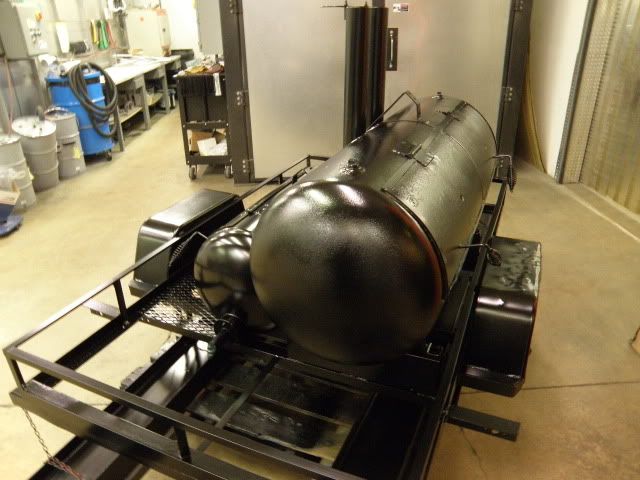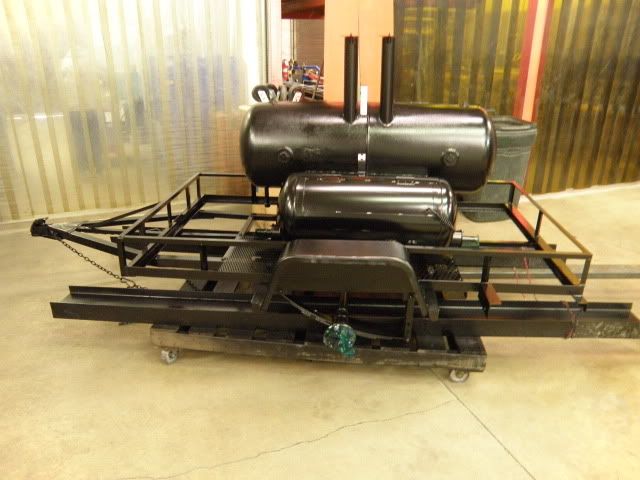 I've got it at home in the garage. I need to sand the boards and put them back on.