OK, how about this: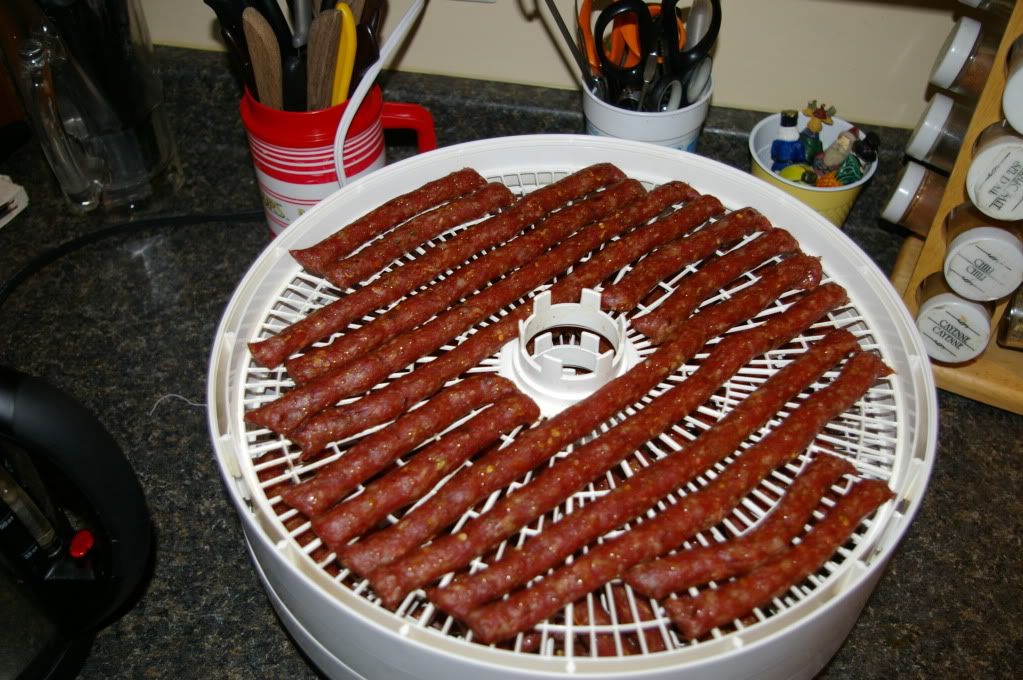 These are pepperettes I make using a jerky gun with round nozzle, no casings, right onto the dehydrator. While not smoked, they are still uber-fantastic
And this: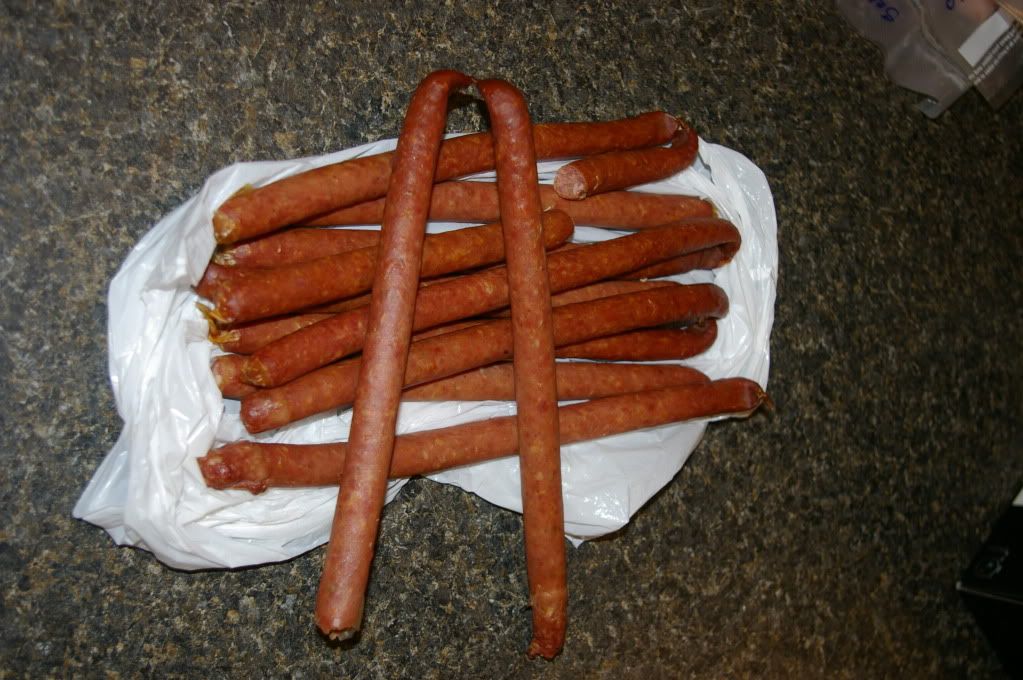 These kabanosys are smoked, and also pretty good eating
Finally this guy my Father in Law won at a local Muscular Dystrophy fundraiser last Christmas (boiled, not 'cued!). A 10lber along with F in L, wifey, and me boy. I'll leave it to you to figure out who's who.