For those of you looking for a cheap source of smoke, I offer this solution. A cheap sawdust burner. For $3.49 you can buy the strainer below from Wal-Mart. It is the 8in. size. If you want one cheaper they have one for less than $3.00. In the picture I used a spaghetti sauce can. Use whatever flavor you like.
Remove the strainer handle. Center the strainer over the can and press down forming a hump in the center of the strainer.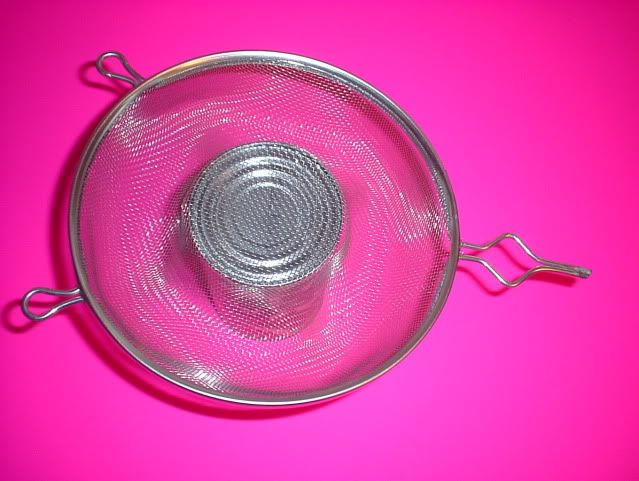 Try to form the hump as high as the rim.
Work the mesh with your hands to get the strainer to set level. No matter if it doesn't, it will still work.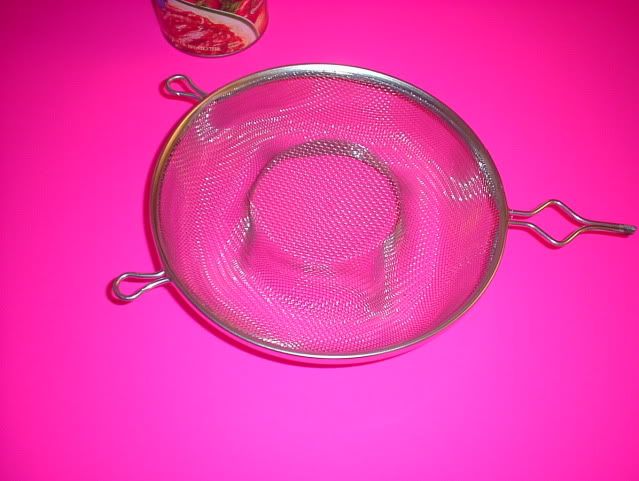 Place a foil separator anywhere to serve as the burn start point. I am sure you can come up with something better but this works.
All that is necessary is to fill the strainer with small particle sawdust and light at the separation point. I have not tested how long it will smoke due to variations in draft and depth of fill. I think you will be pleased with how well it does work