I honestly didn't have the Saints in mind when I made this... I had crawdads and crab legs on my mind.
I seasoned the pot with kosher salt, crab boil, lemons, onions, garlic, old bay seasoning, smoked sausage and some peppers from smoking friend Ashmont.
Added my new potatoes and heated them up to get a head start on the cook...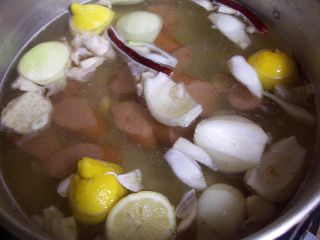 then put the pot in my drum at 250 degrees...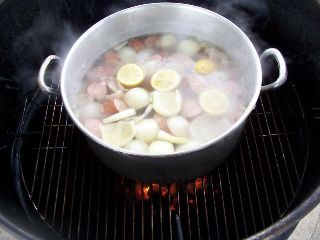 added bacon wrapped corn and some spam.....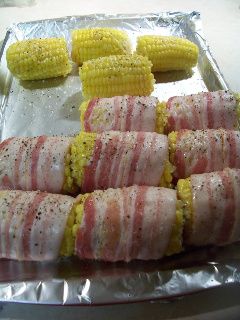 placed the shrimp in the pot next, then the crawdads....
set the crab legs on top.... they are already cooked so it was just to add smoke and heat them through...
slathered the spam with some Red Pepper Sauce from smoking friend Ashmont.(it was great!!)
I had to snap this picture, the spam was disappearing fast!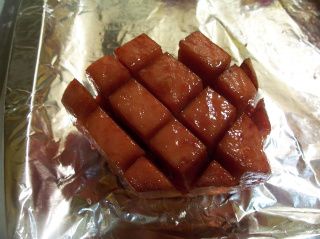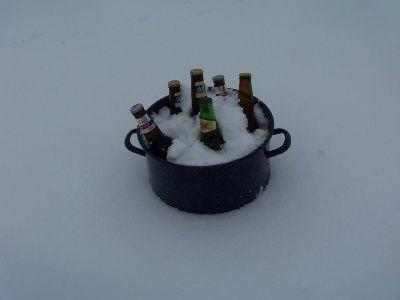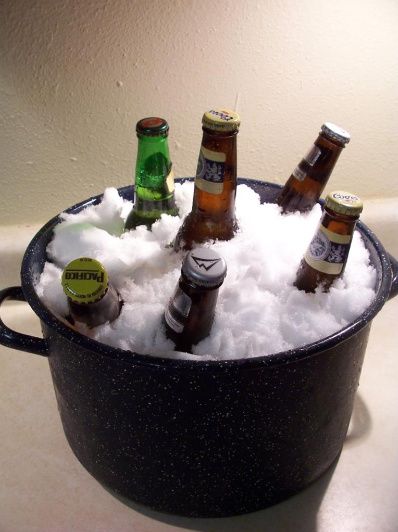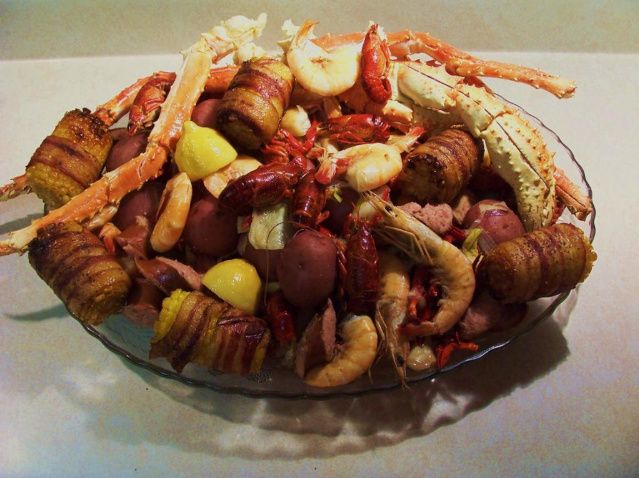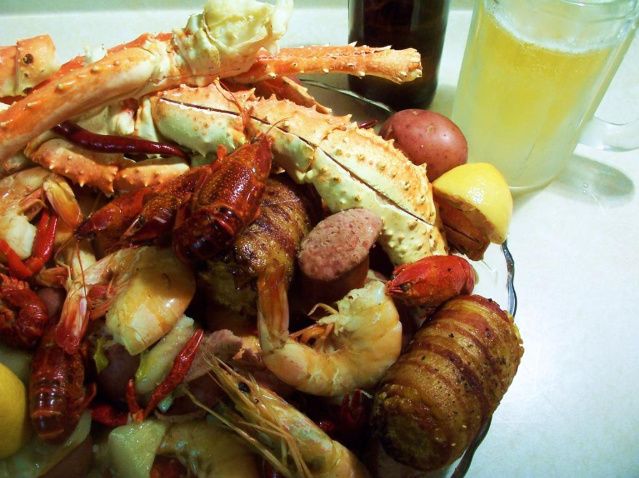 Served with garlic bread, cocktail sauce, garlic butter, cold beer and lots of napkins.
Thanks for looking.