I have read on here a few times that lots of comp cooks use parkay on their ribs. It also came up a few times on that Pitmasters show. So I figured I would do a little blind taste test experiment
2 slabs of trimmed spares on the UDS. Identical rub on both. Burning RO lump and pecan & apple chunks.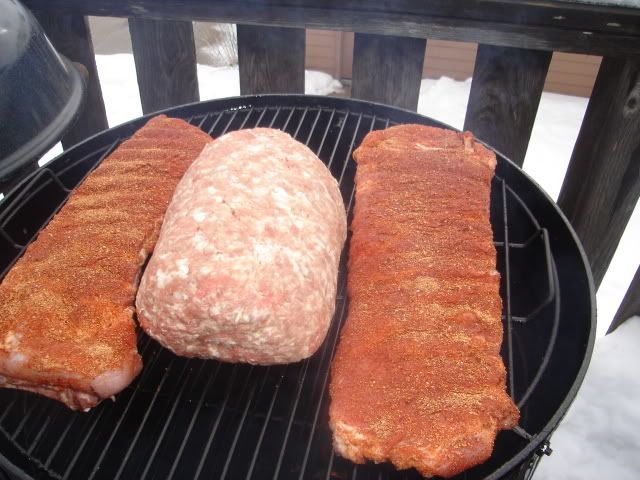 About 2 hours later, ready to foil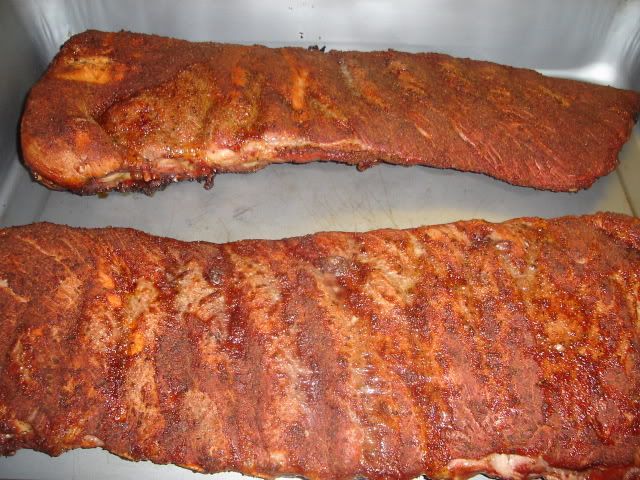 The "control" slab. Layed the ribs on a bed of honey, brown sugar and a splash of apple juice. This is the same as I have done the last few times I have made ribs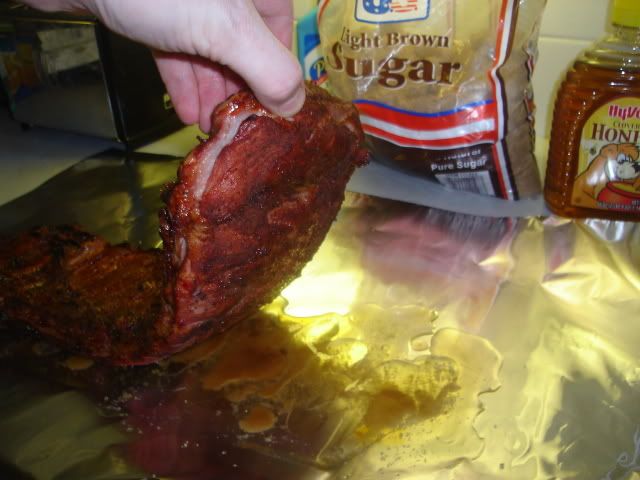 And the experimental slab, the same bed of honey, brown sugar, apple juice but also added parkay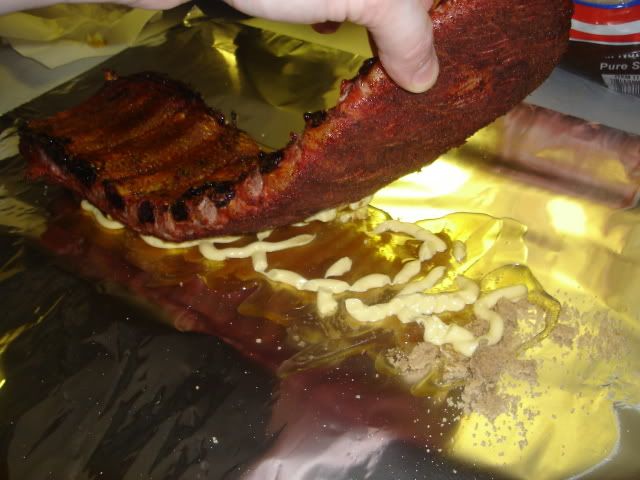 Ribs are done. The slab on the left is the parkay slab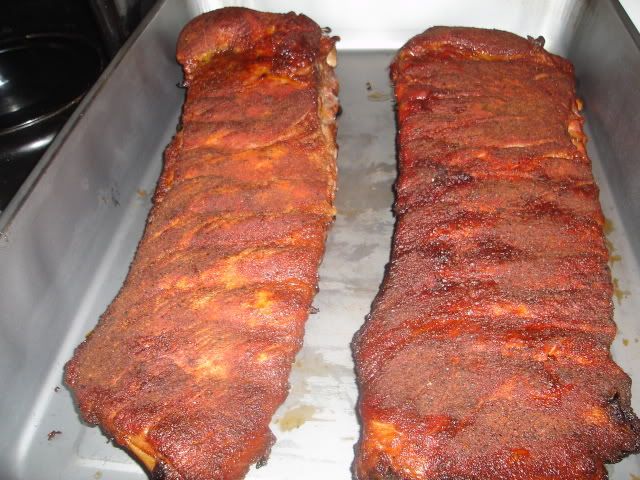 First off neither slab ended up quite as tender as I would have liked. Maybe just a few more minutes in the foil than it got.
Results... My wife (a rib lover) ate one rib off each slab without knowing which is which. She says that the "control" slab seems to have more flavor.
My sister in law and her husband both chose the "parkay" ribs saying the the flavor and texture were better. But in doing so they both thought they were choosing the standard ribs and were surprised when I told them the picked the parkay ribs.
I thought both were pretty good. I prefered the standard ribs. I kinda felt like the rub flavor was a little stronger on the standard ribs and it seemed like the parkay kind of washed out the rub. But I am the only one who knew which I was eating so maybe my opinion should be tossed out. I would say that definitely the ribs I made a few weeks ago were better than either slab I made today.
After some feedback I received on another site with this same post I have determined that I will try again but significantly increase the amount of parkay used. I am thinking I just did not put enough on to make the difference I was looking for.