A while back I stuffed one fattie inside another. Later I made a triple. So logically the next step was the Quad. So here we go. I used pizza toppings, pepperoni, mozzerella, mushrooms, onions, green peppers.
I started by grinding some pork butts & bacon and making italian sausage. Here is 3 lbs of sausage.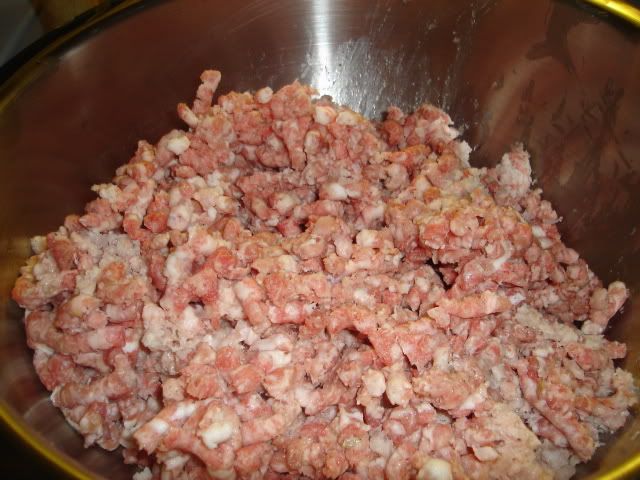 The sausage sat in the fridge overnight then I blended it with 1 lb of ground beef for 4 lbs total. Here is 1/4 lb meat rolled out with some toppings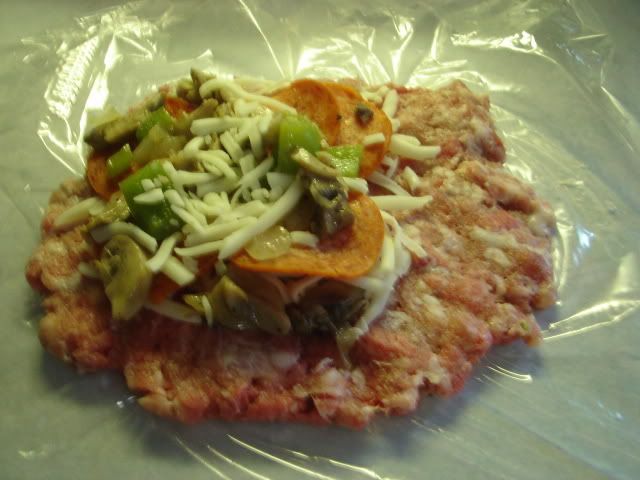 Placed that at the end of another 1/2 lb of meat and more toppings then rolled up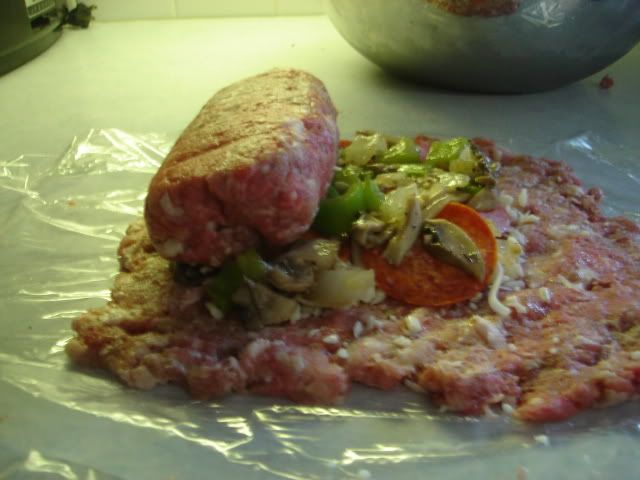 Then placed the double and the end of another 1 1/4 lbs and even more toppings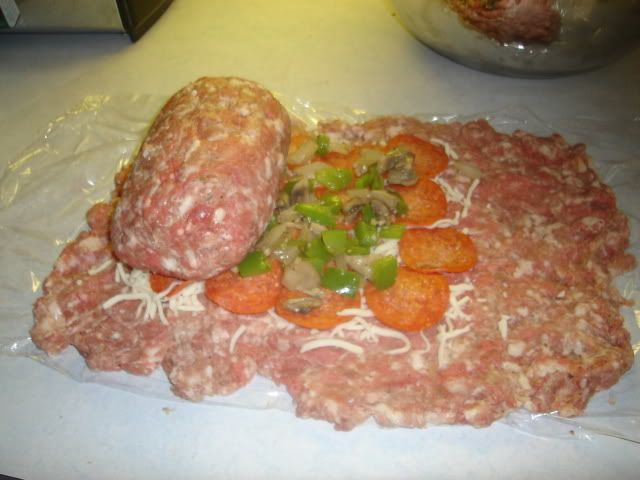 Then placed the triple at the end of about 2 more lbs and more toppings. I made sure to leave room at the opposite end to make a good seal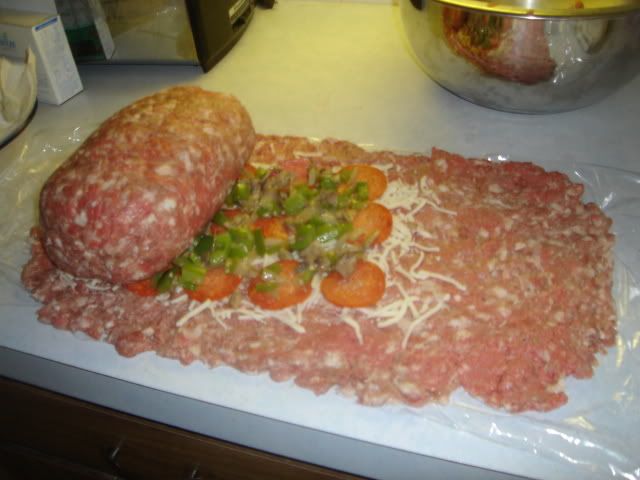 The quad fattie rolled up
On the UDS with some ribs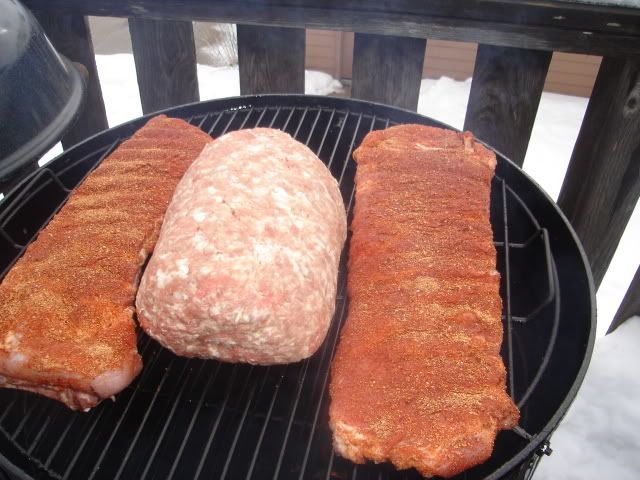 It took almost exactly 4 hours to hit 165 internal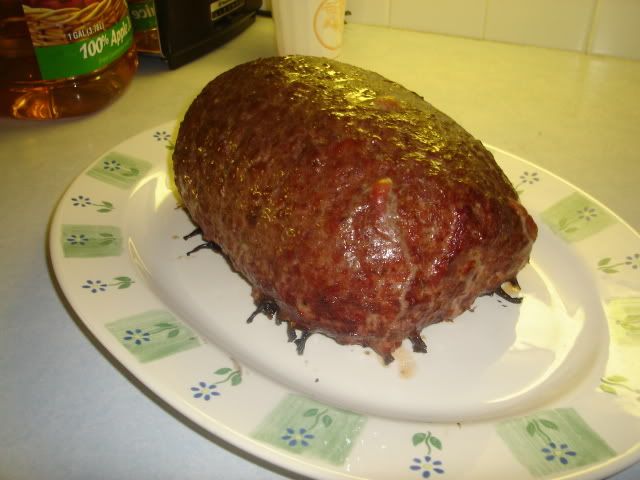 I let it rest about 10 minutes then sliced it open
The drool inducing close-up
This thing rocked. Great homemade sausage flavor. Good stuff. I am not sure I will go for the Quintuple but you never know.