Ok here we go
Trimmed and rubbed Rudy's Rub on the two racks of Spares yesterday. I attempted a St.Louis cut on one of them. Cooked the extra piece along with the rest of the spares and put some sauce that I made on it (First time on meat, turned out awesome!)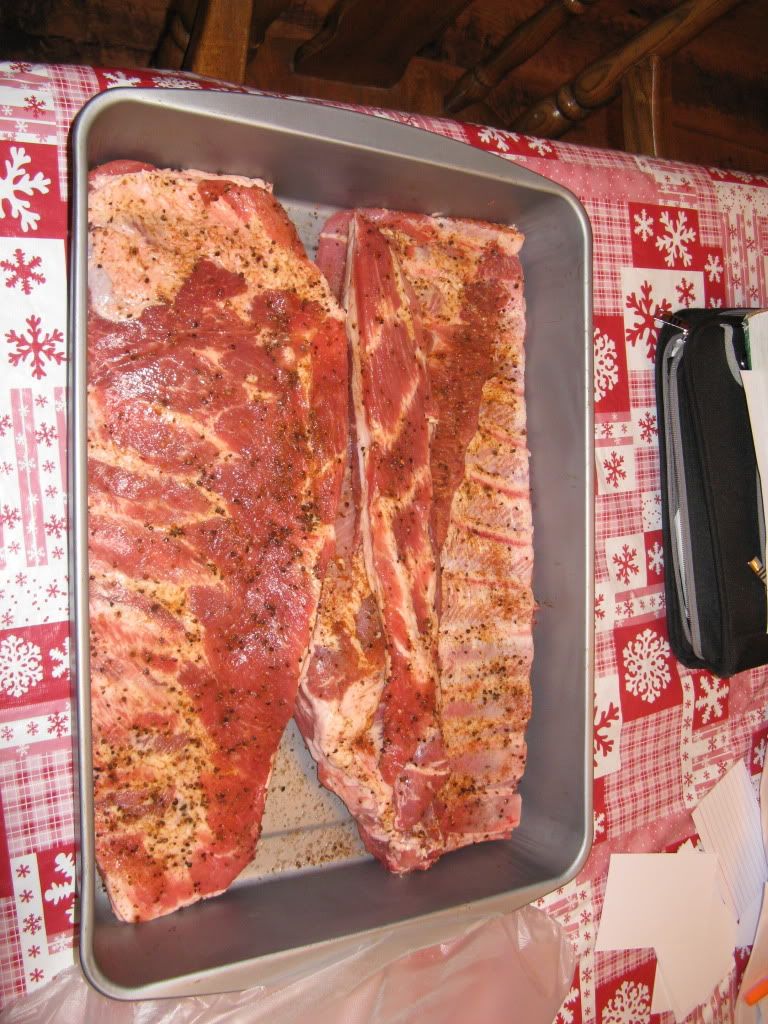 Hot off the smoker after being Trigglicated then coated with Rudys Sause.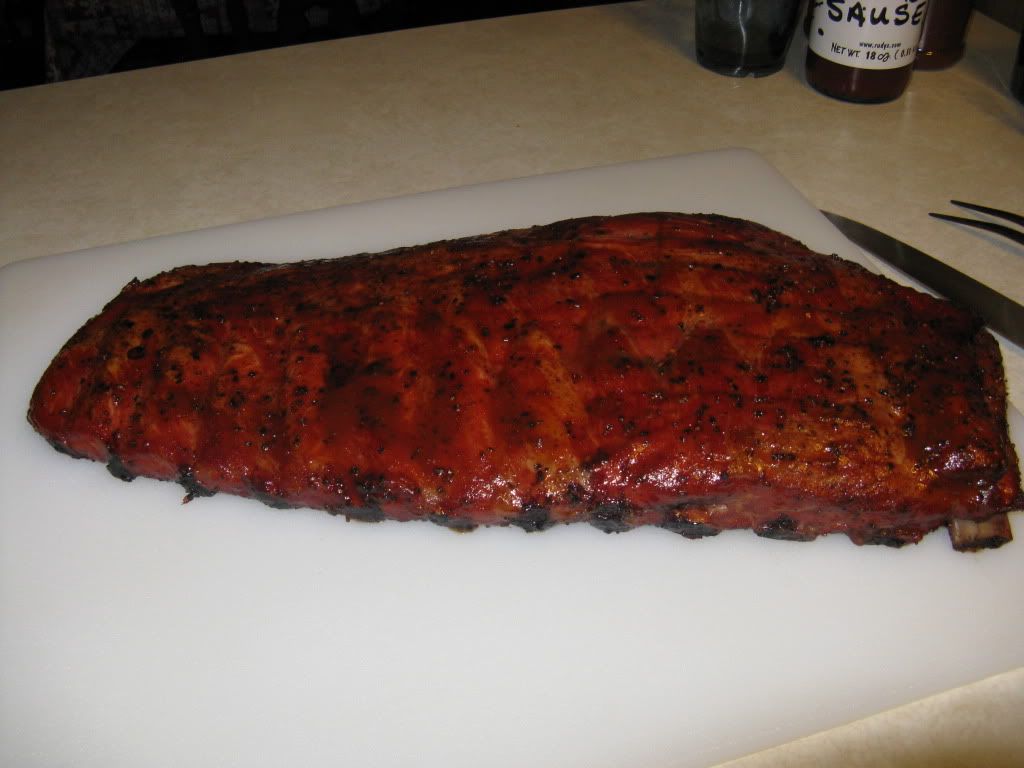 Cut and ready to eat
On to the ABT's...This was my first try at these, but it won't be the last!
We used Little Smokies and bacon wrapped all of them with a dusting of brown sugar. We went boat-style (cut in half). We did four different fillings ranging from pimento Cheese, Sweet Apple pepper relish, pepperjack cheese, and cream cheese with cumin, garlic powder, onion powder, and salt. They all turned out AWESOME!
Almost for got a picture of the finished product!
Here's the final plated meal with baked beans, potato salad, cocktail weiners and cheese biscuits.
Everyone enjoyed the Ribs, the ABT's and my sauce, gonna have to try it on a full rack next time!