I'm sure everyone has got their smoker going today. I added an 11 lbs pork butt in at 4 am this morning after waiting an hour for the MES to warm up.
Started on Sat. prepping the meat. Rubbed with Bilbo's dry rub and then injecting it with Spiced rum, apple cider vinegar, honey. Wrapped it tight and let it sit overnight.
Here are some pics
Nothing prettier than veggies sauteing in bacon grease!
Dutch's wicked beans ready for the smoker!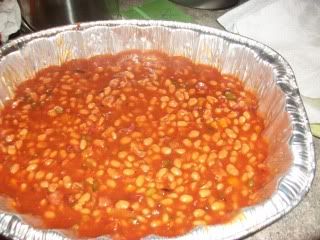 After 3 hours
After 5 hrs.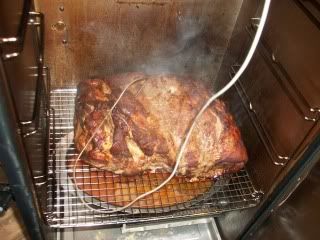 After 7 hrs.
I will update more as the day goes.
Thanks for looking.