So I started prepping for the Party tomorrow the original menu was supposed to be Babybacks but when I got to Cash-n-Carry they only had 4 cryo's of some of the sorriest BB's I have ever seen and they definitely weren't worth 3.19/lb. They did have a pile of St. Louis Spares for 2.37/lb.. Kind of a no brainer there for me.
I am trying to get more pics of the whole process rather than just finished product. So here we go...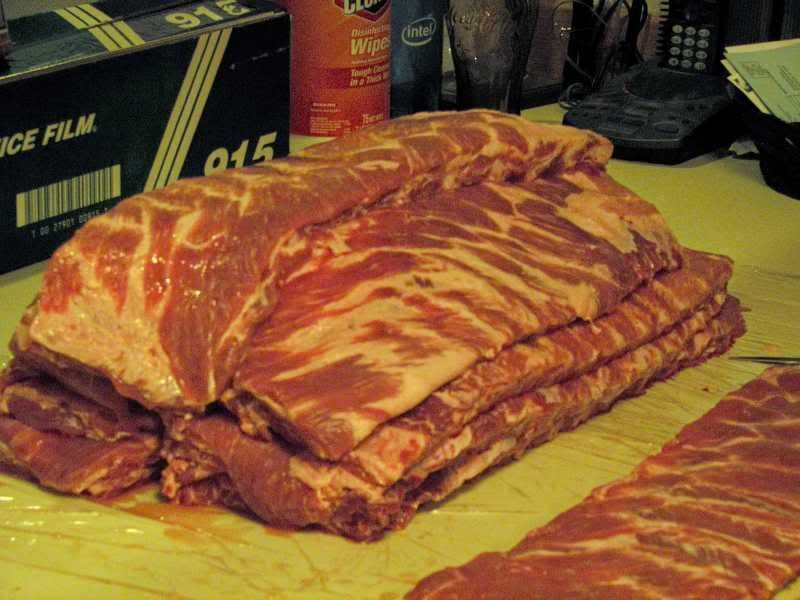 Now that right there is a beautiful Pile O' Pork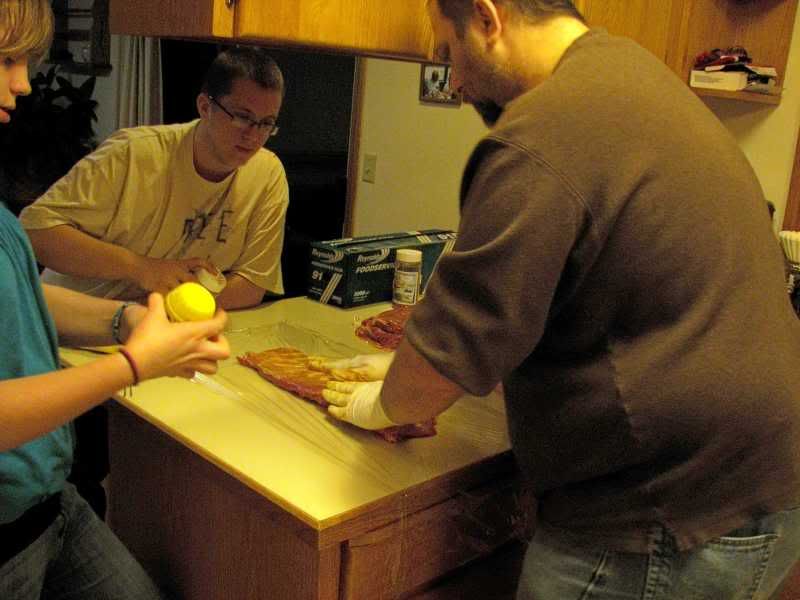 BBQ in our house is a family affair
Gratuitous promo shot for my rub supplier.. Big Ron's Rubs ROCK!!!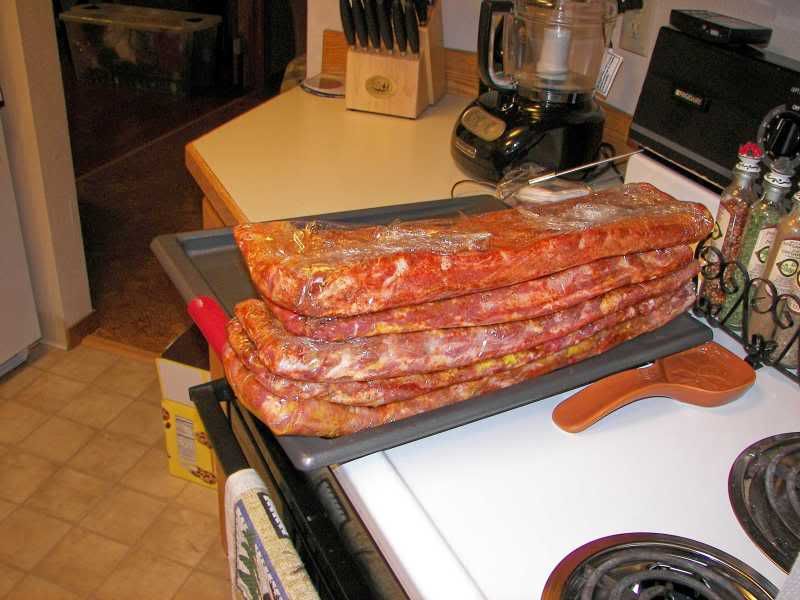 Half 6 racks done in Hint of Houston 6 in Original.