Grabbed up 17#'s of bone in pork butts from RD yesterday. One is about 9 lbs, the other is about 8 lbs. Counting on 16 hour+ smoke for these. Fixin' to put them on the WSM around midnight to have done & rested by halftime of the game for some pulled pork sandwiches topped with my homemade cole slaw from scratch. Ill use RO lump, hickory and apple for the smoke.
Prep work, and injecting the butts has just been done.
Rubbed each but with yellow mustard, and my rub, then injected with the injection I make(apple juice, hot sauce, rub, lea and perrins, etc.).
Injected and wrapped, and now in the fridge. I pull them out before smoking and reapply the rub.
Butts: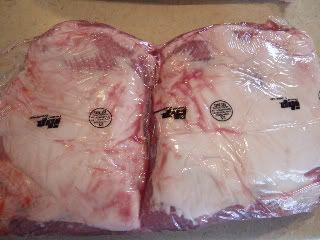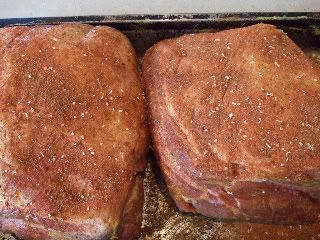 injected: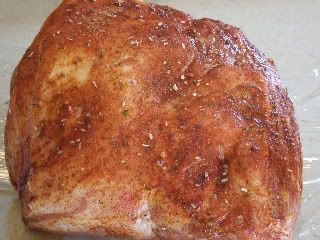 wrapped: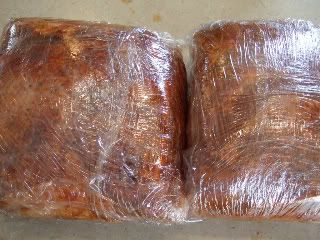 more pics to follow, thanks for looking