I found a few bags in the freezer that Carol left behind. I got some sourdough caraway rye bread and started to build a monster sammie.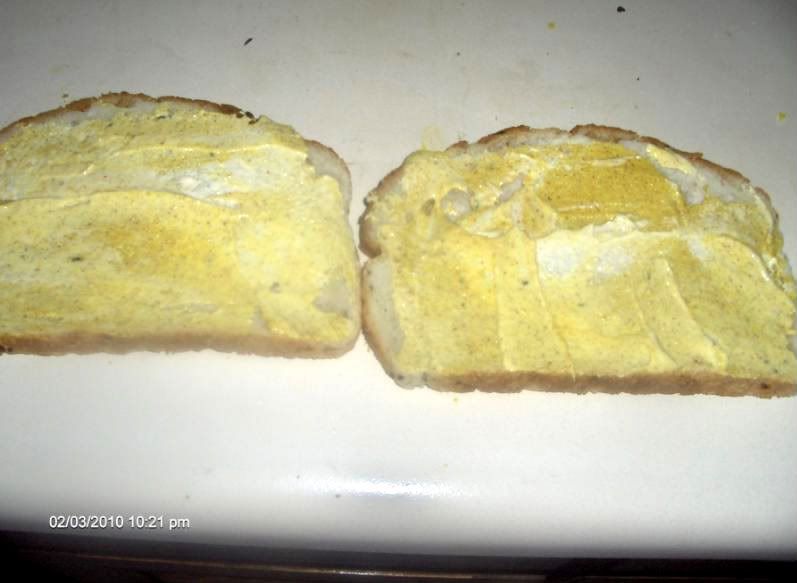 Slathered with spicy mustard and horseradish sauce.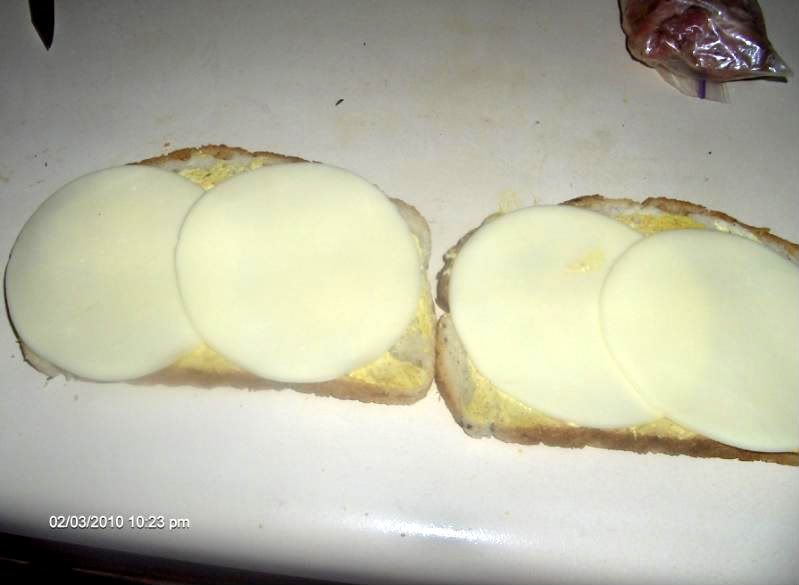 4 slices provolone cheese.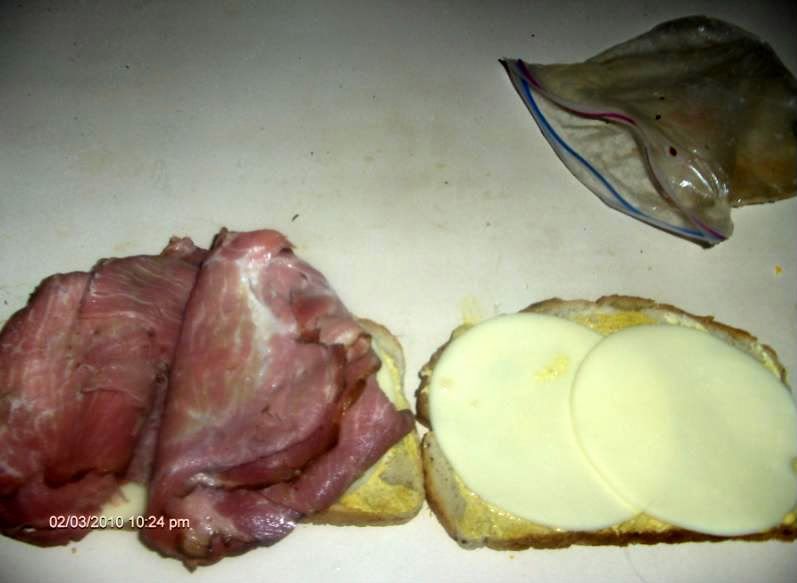 About 10 oz Buckboard.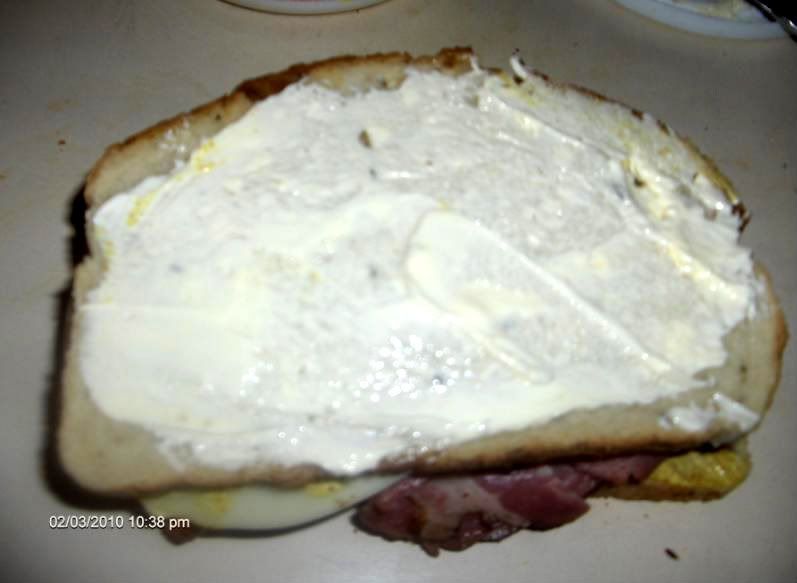 Smeared with Smart Balance.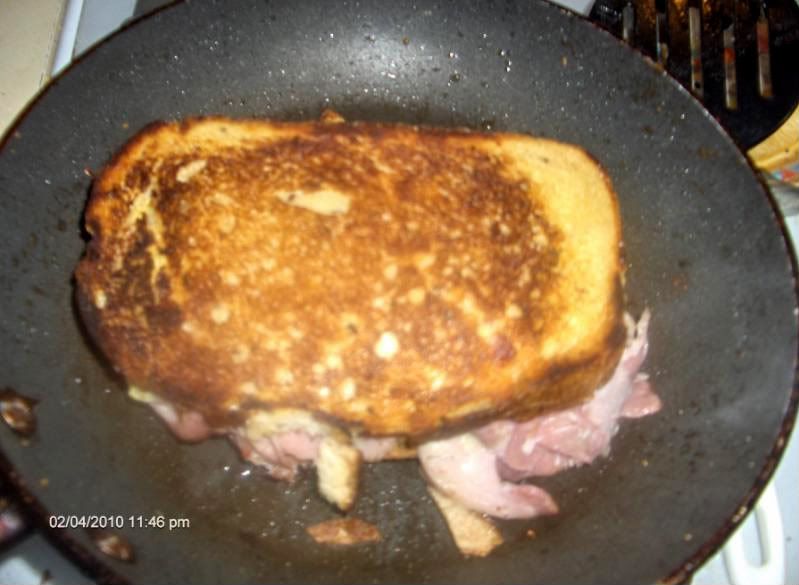 Nice and golden brown.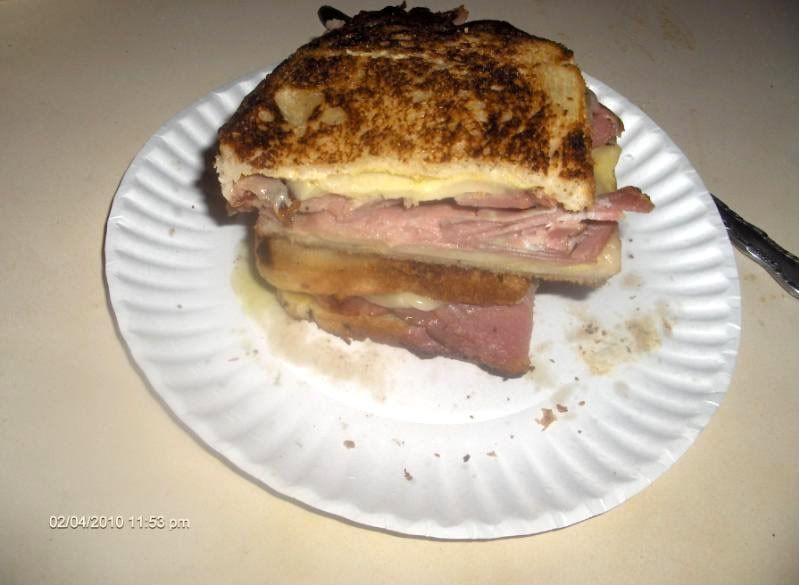 And the money shot. It was great and only ate half. I'll eat the other tonight.
Thanks for watching.