made a quick dinner tonight, kind of snowy in north central IL but no big deal.
All the real snow went out east.
anyway the wife picked up some fresh shrimp at Hyvee.
I stopped at the local store on the way home to see if they had any Green steaks!
that's the ones I buy, the manager specials that have been in the case a few days "aging" .they are better and cost less! go figure!
so quick supper.
I cleaned and devained the shrimp.
put em on the sticks and gave them a brush of my butter rum sauce
seasoned the steaks with sea salt, garlic, and pepper
I fired up the Weber genesis and threw a piece of cherry wood in
it was spitting snow and windy so I didn't take pics of the cook but here's the before and after
thanks for looking
steaks all seasoned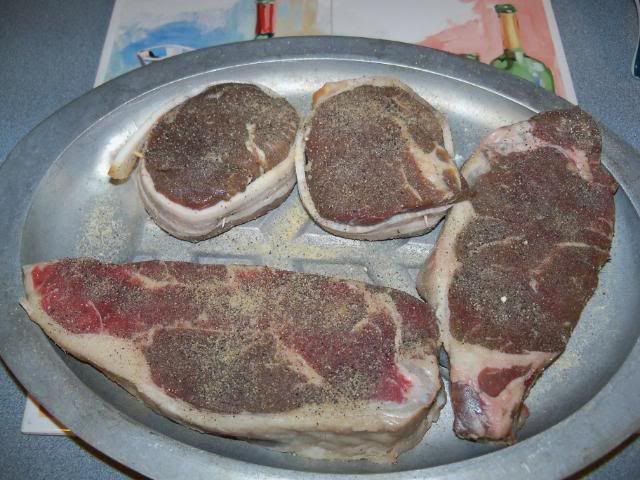 shrimp cleaned and on the sticks
all done
plated with some fries