Had some bbbacks and western ribs to smoke today.
2 I used the rest of jeffs rib rub I had mixed up...the rest I just threw together a basic rub of interesting flavors.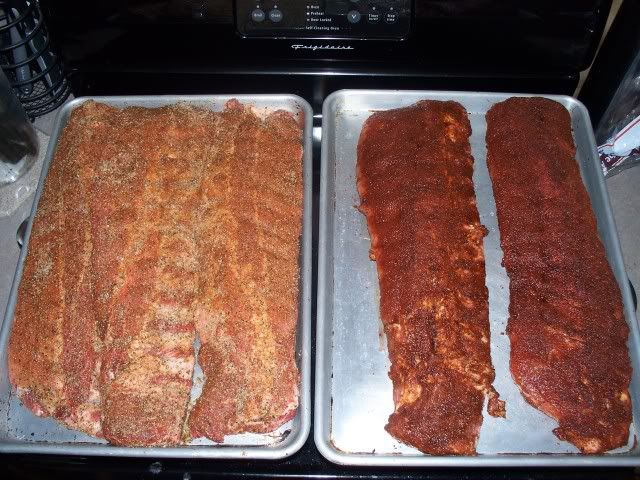 here are the western ribs
Everybody in the smoker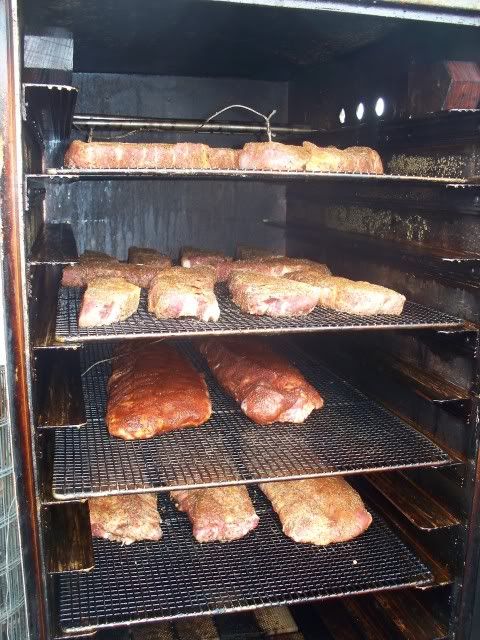 2 hours are just about up almost time to foil!
Be back later with an update.
SOB