First off this is my first post but I have been lurking on here for a while.
I have found that you guys and gals have a ton of info and have been very helpful to everybody both newbies and veterans alike!!!!
Well lets get started with the CB!!! Im doing 4 loins about 6 pounds each I started with Ryteks CB recipe but with half the regular salt (I found that using 1/2 you dont have to soak it to make it palletable!!!) then i decided that I would do 2 kinds so to half i added 1 tsp of garlic powder and 1 tsp onion powder. (got this Idea from here)
so heres the Q!!!!!!!!!
The loins in the bags after cure process and ready to smoke!!!!
3 slices of plain and 3 of the onion and glaric in the pan for the fri test (I dont need to test but yummm!!!!!) oh and the flavor of the O&G is Awesome!!!
the scewers clean and ready for the CB
I only cut 2 in 1/2 the others will be whole.
heres the 4 1/2's on the scewers
heres the 2 whole ones in the smoker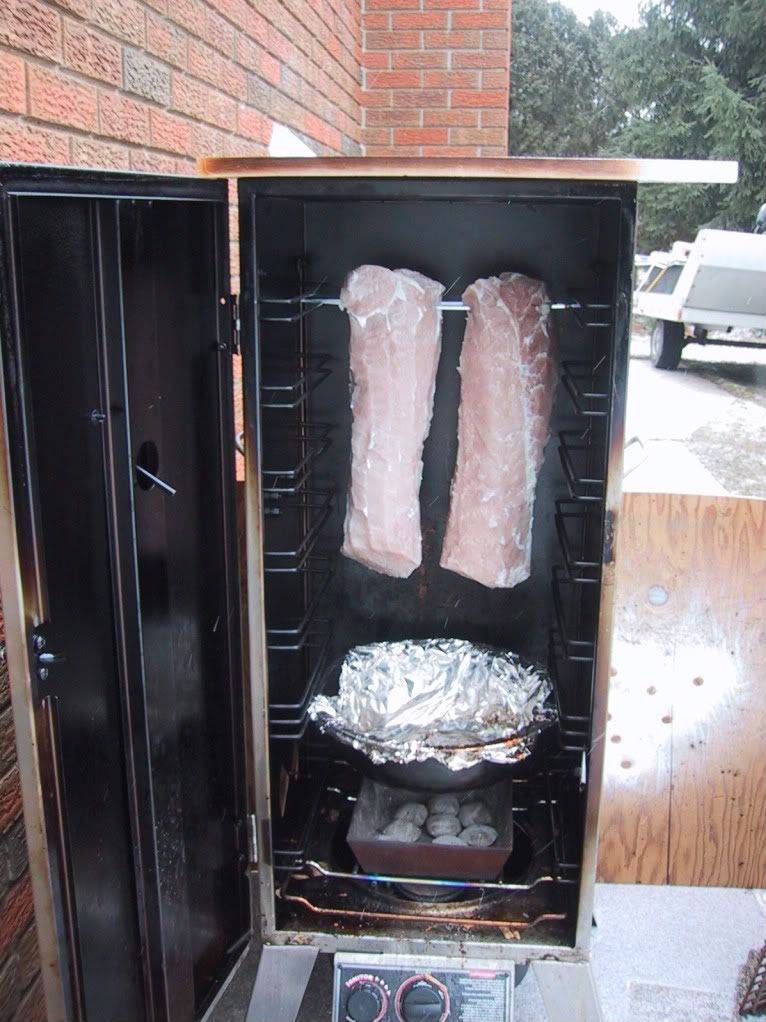 and now the 4 1/2's and now for 4 hrs of drying at 130 deg
smoker mod extra holes on top to help keep temps cooler (if you noticed i put charcoal in the chip pan I found that it adds to the flavor, helps heat the smoker and starts the chips smoking quicker)
my other mod the flow control to adj the flame!!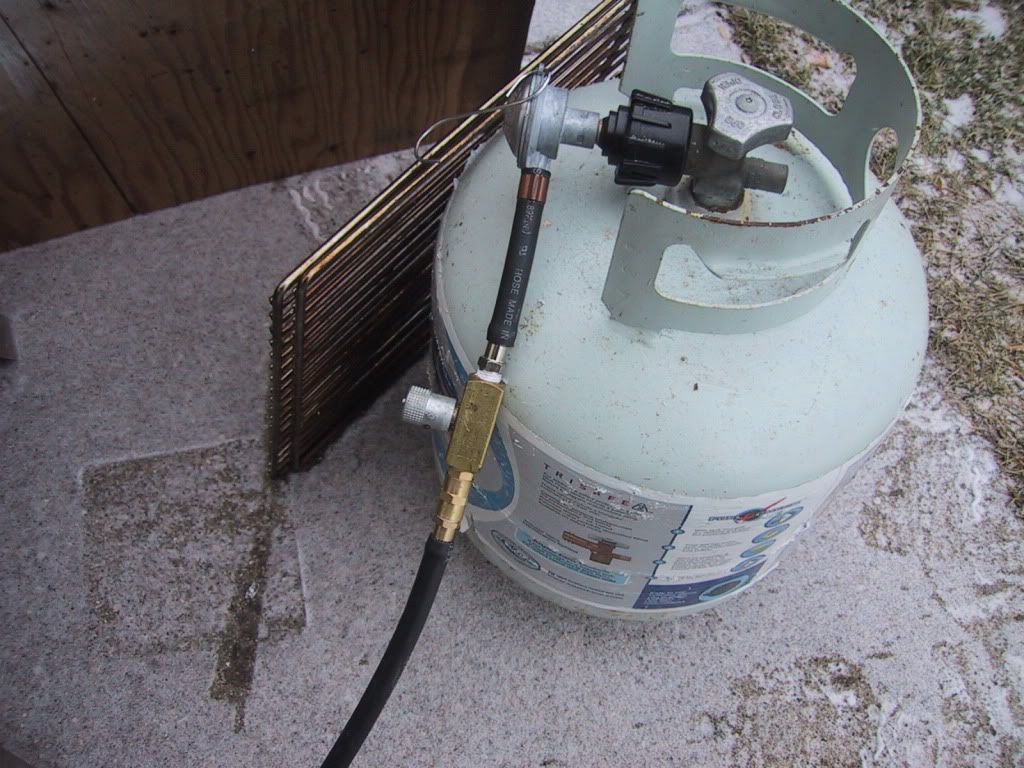 well I got 3 hrs untill i put the smoke to them!! its snowing and 26 deg out here in mich!! more Q to come!!!!
Im thinking of putting a coating of honey on 2 of the 1/2's after the smoke is done. what do you guys and gals think?