We had some extra pork trimmings at work the other day so we decided to make some Pizza Brats! It is our own recipie we came up with and I must say it is awesome!
Mrs. SOB found out we made them and pleaded with me to bring some home. Little Miss SOB wanted me to go in on my day off to get them for supper yesterday!
NOT! So I brought them home tonight...just one problem...no grill. Propane grill crapped out on me last spring.What was I to do???
AAAAHHHH YEEESSS My UDS!!! I just loaded the charcoal basket 1/2 full with briquets and oak chunks. Plenty of heat and room for some Flat Iron steaks I had that needed cooked. So sit back and enjoy the Qview! It was delicious!
It started to get alittle dark before things were done.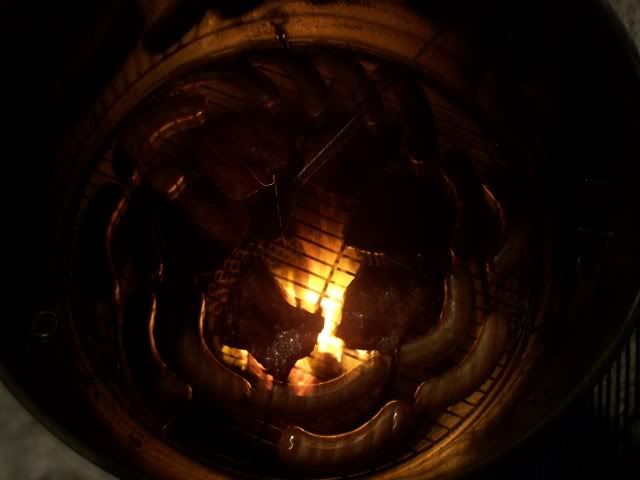 Sorry no plated pics...Every one was too hungry,Myself included to snap them.
L8er
SOB