I did a batch of sausage today
sorry for not remembering the photos from the start
I started with a 70# case of fresh pork Butts which netted me
63# of pork.
I made a 50# batch of polish kielbasa.which will be smoked tomorrow and
Weds. Until I get my smokehouse done I Can only do about 25# at a time in my GOSM
I also made a 13# batch of fresh Brats.
I took the leftover brat and polish chub that was left in the stuffer and made a half and half meatloaf. I rubbed it with cavenders Greek and put it in the smoker along with some of the brats for supper tonight.
I will post more pics of the kielbasa smoke tomorrow
here's the brats all stuffed and linked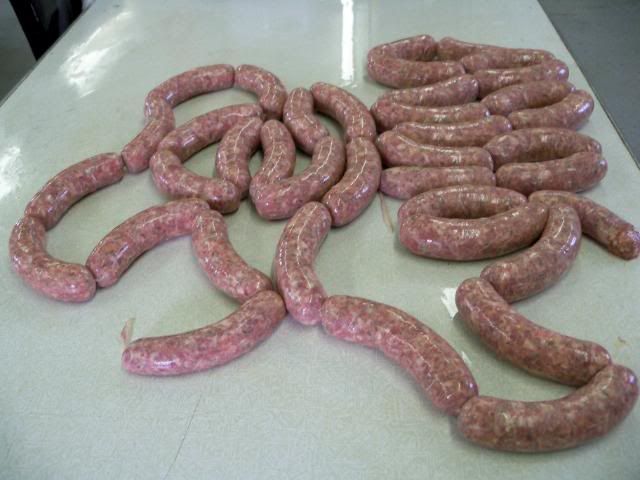 50# of kielbasa!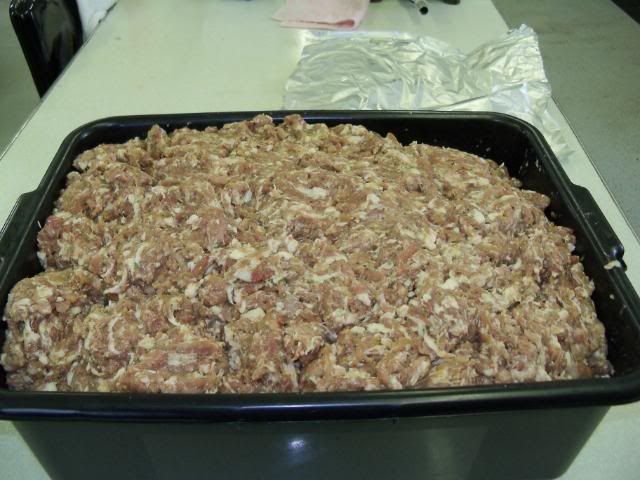 all stuffed and ready to link, notice my old enterprise stuffer!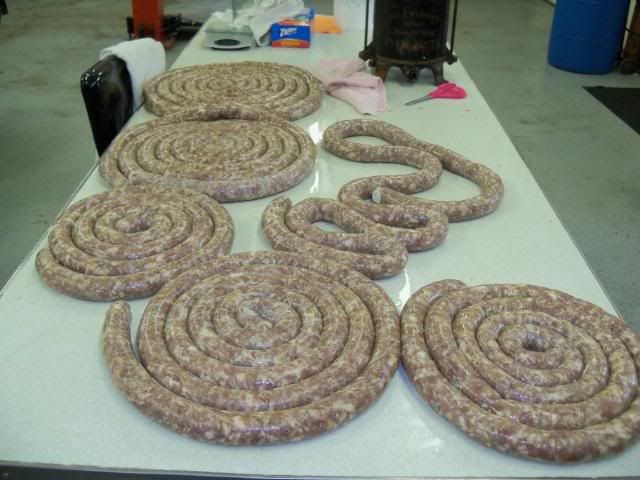 some of the links loaded in the lug to rest overnight before smoking in my GOSM tomorrow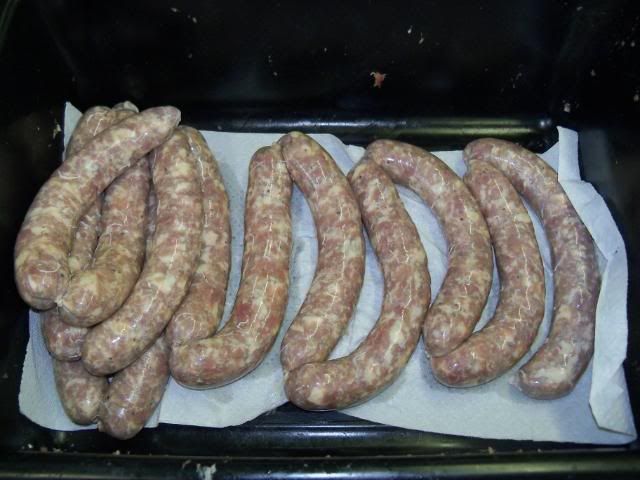 combo chub of brat and polish leftover out of the stuffer. just over a pound
along with some brats in the gosm for supper. about an hour in. should be ready in about another hour.