Made a couple kinds of chicken sausage this weekend. This one has a southwestern flavor and came out great.
The basic recipe
3 lbs boneless/skinless chicken thighs
3 TBSP oats
2 large chipotles in adobo sauce, diced up
zest of 3 limes
juice of 3 limes
2 tsp Southwest seasoning blend
1 palm fresh minced cilantro
1 tsp kosher salt
Cut the meat into chunks, partially frozen. Then blended in the seasonings.
All ground up
Stuffed and twisted links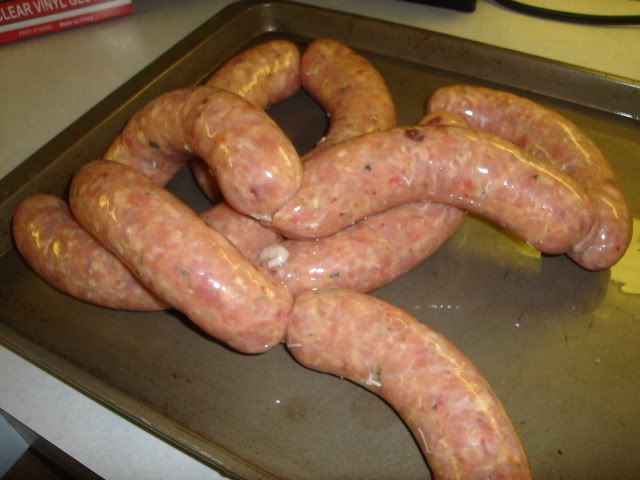 Grilled over RO lump, there are also some Citrus/Sage sausages on the plate that I will post in another thread.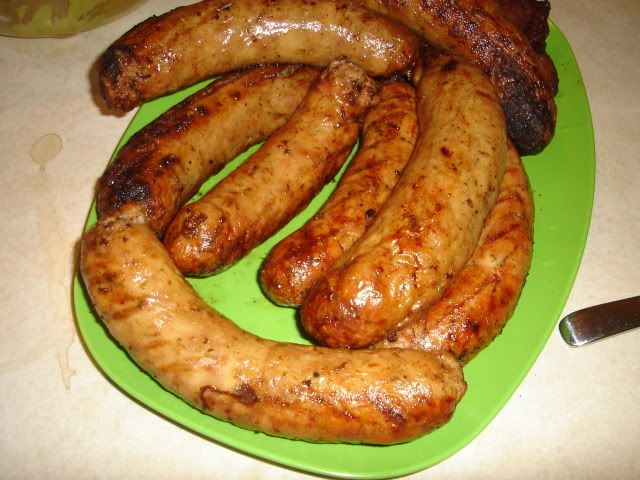 Plated the Chipotle Lime sausage with some Lime Cilantro rice, some cheesy corn casserole and a bean salad.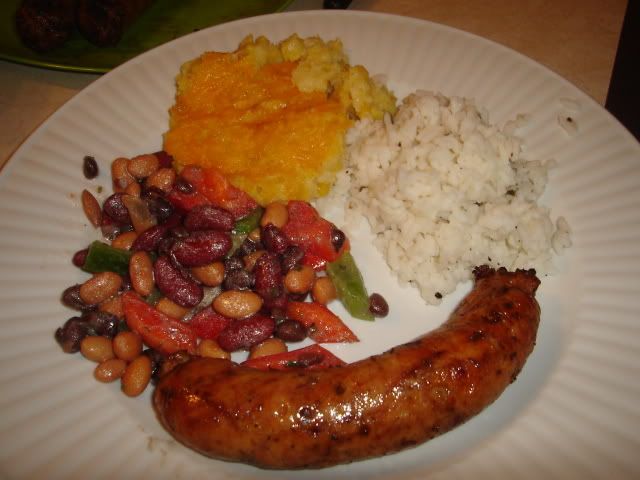 Thanks for checking out this chicken sausage.