I got these CS ribs and they are pencil-thin. I smoked up some about a week ago and man did they make for some great finger food. I put the second pack in the GOSM today just for fun..
Camera fogged up when i opened the door!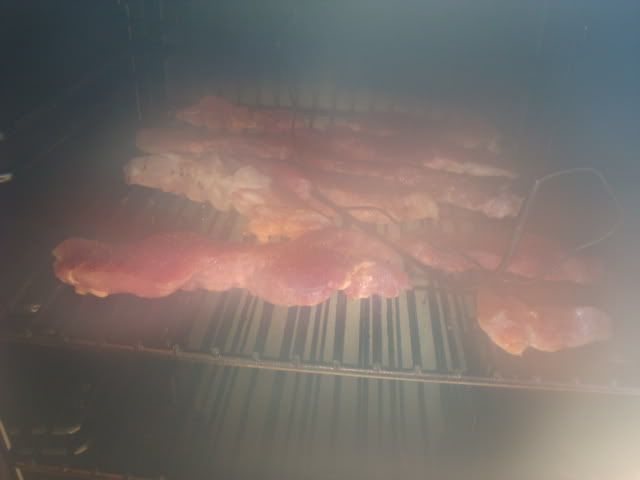 Cleared up a bit..
While they're in the smoker, I figured i'd give ya a tour of my back yard.
In this shot is my shed, blue barrel composter (not the zep barrel but the one behind the tree) and behind the big wheel is the tortoise den.
To the left is my garden under construction. The t-posts are for grapes and the three raised bed are for whatever.. my son , 5, wants to grow tacos..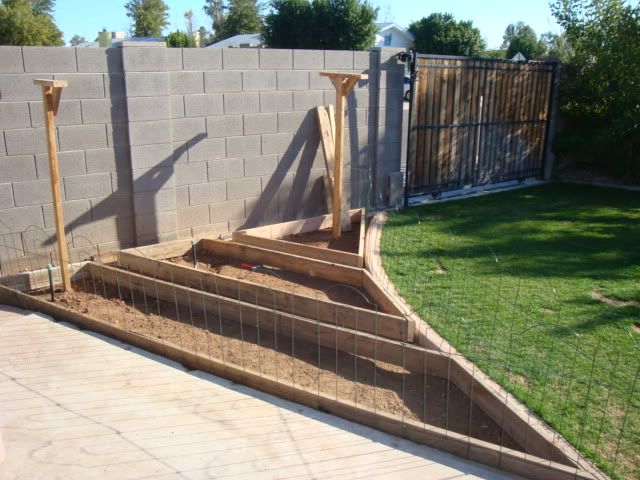 This is my patio with my cooking equipment and kegerator..