Doing a rack of spares today along w/ a chuck and some beans. Smoking at 230* or so w/ chunks of pecans. Here are some pics so far:
**(finish pics on pg2)**
My little helper banging away: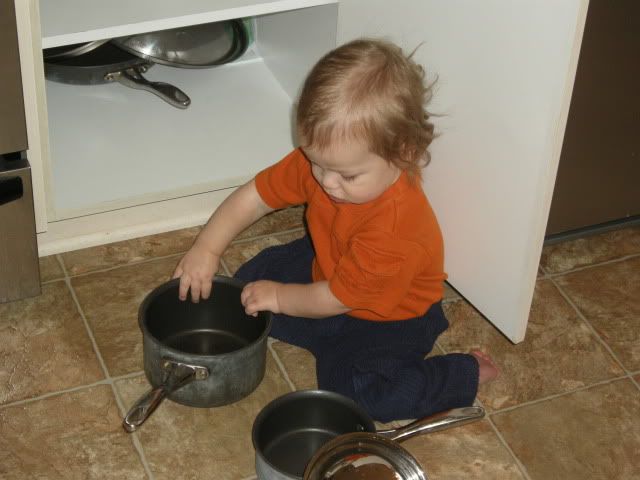 Trimed and rubbed: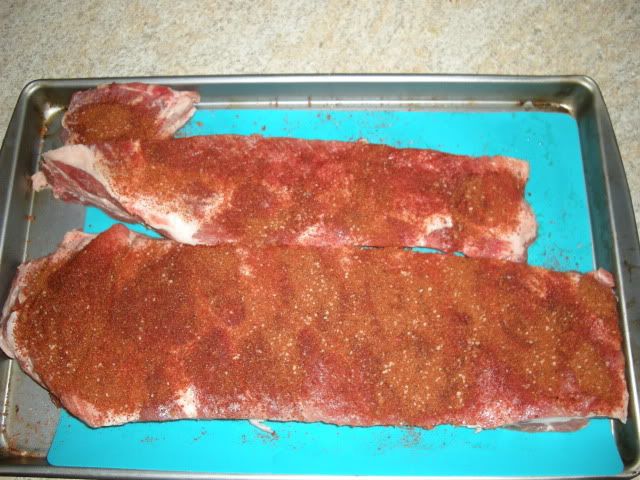 Had to show a pic of the chuck; rubbed w/ spicy montreal seasoning: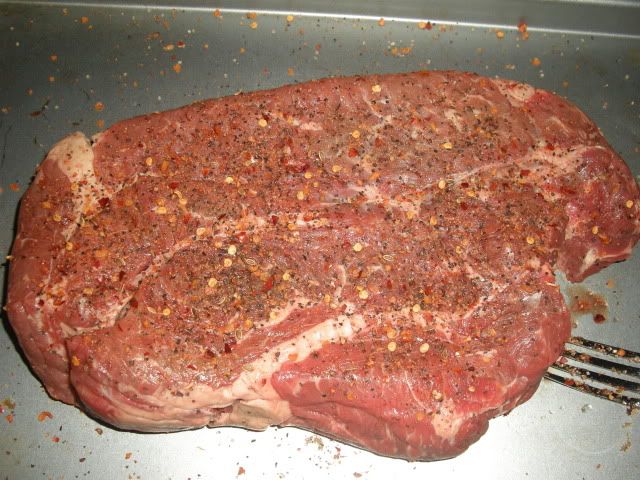 Beans about to go on: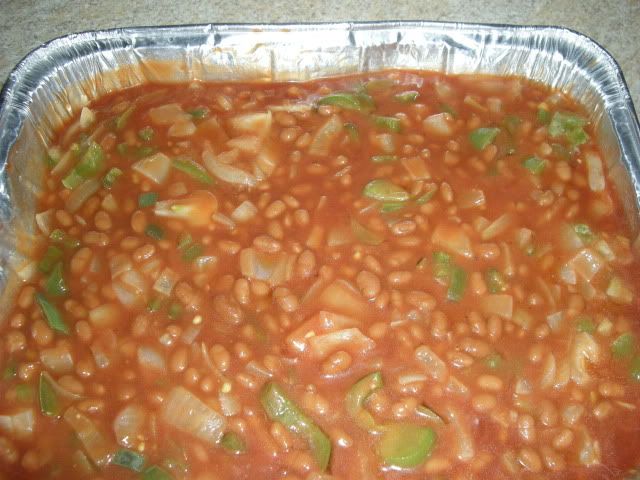 Smoke Vault doing its thing:
About an hour n' half in: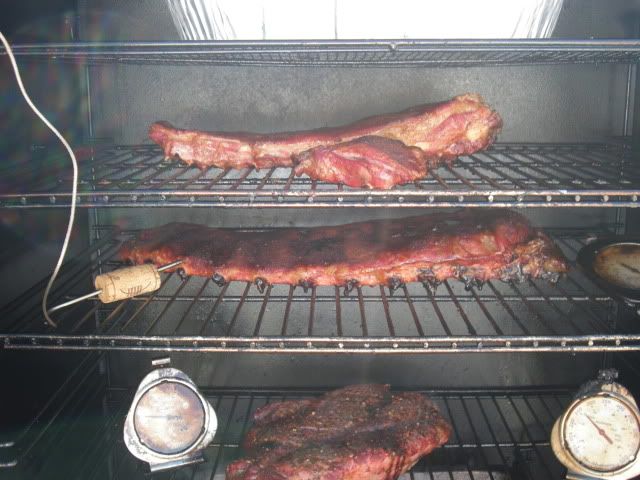 Will post some finishing pics later. Doing a no foil smoke; will keep these on for about 7 hours and will sauce on the last hour.