Yesterday was my wife's birthday and her favorite food is beef ribs. I have grilled beef ribs several times, but this was my first time in the smoker. I did a 4-2-1 method and it worked out pretty well. On the grill the beef ribs were still pretty tough and i had to floss a lot to get the stringies out of my teeth, but with the long smoke it was fall apart tender.
heres the wrapped 4 racks of ribs
Here's the ribs after being coated with a dry rub overnight and popped in the smoker with hickory. I had the MES set to 230 the whole time.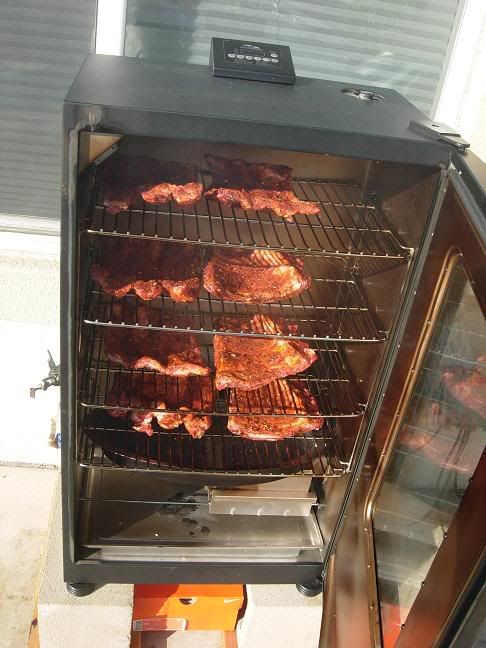 This is the finished shot after the smoke, i put in some homemade chipotle bbq sauce (didn't need to use much more than a dab on each rib, they were so good alone)
And the final picture of the ribs on the table.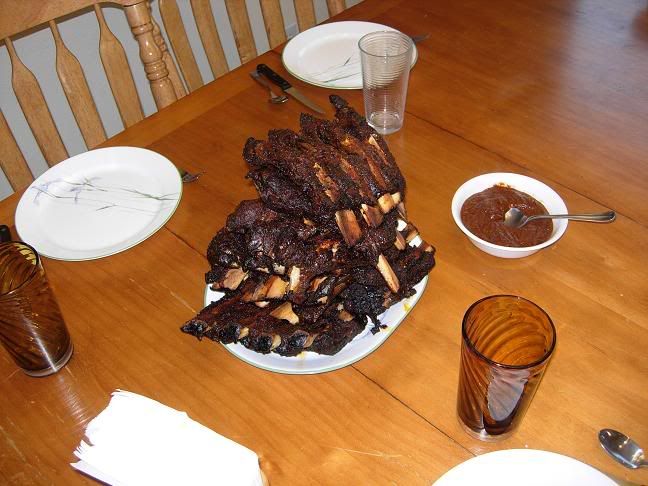 unfortunately my wife just joined weight watchers, so smoking beef will be a bit limited till she reaches her goal.