Recently wutang cured and smoked some ribs based on some erain had done before that. Needless to say it was an awesome idea and something I just had to try.
Made up a tiny batch of injection cure as well as some dry cure both with a little chipotle in them.
Gave the ribs a quick trim job and went to work.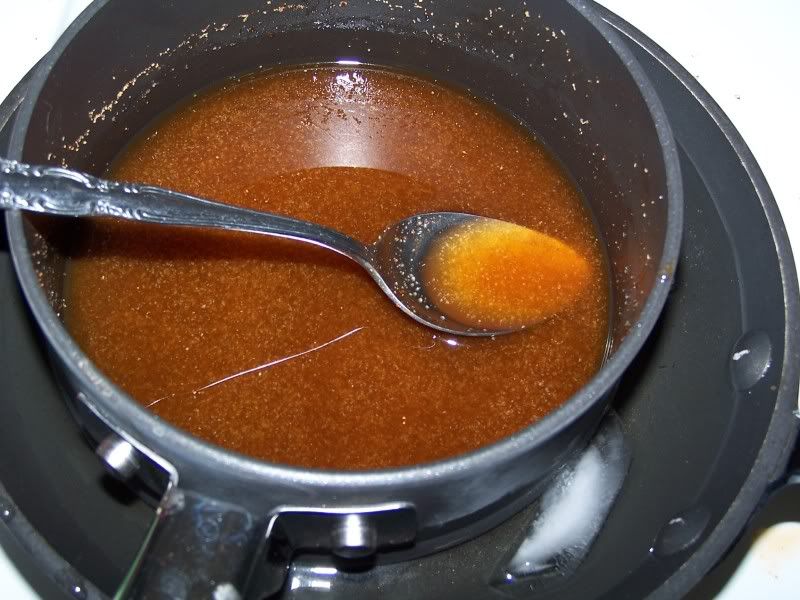 Gave a good squirt of injection in between each bone then coated with the dry cure mixture, vac sealed and into the fridge overnight.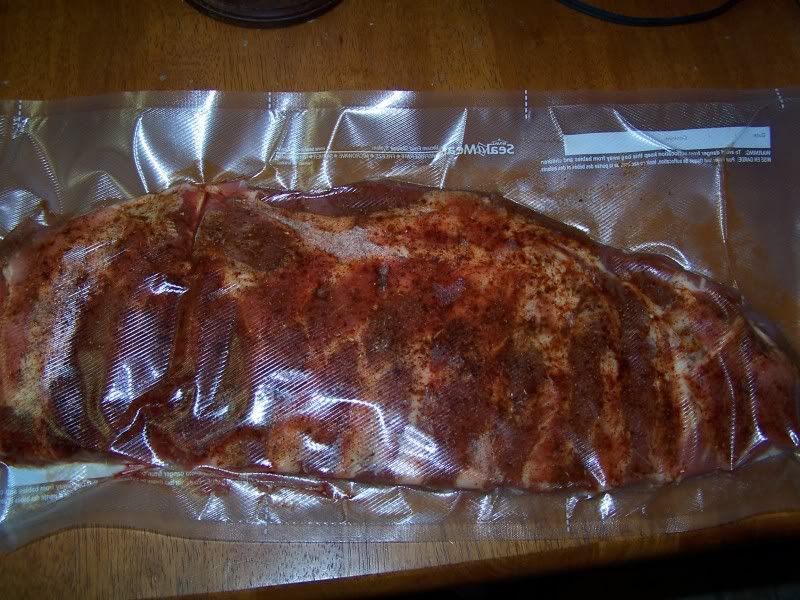 Next day I removed them and gave them a rinse then coated with my chipotle rub and into the smoker over oak at 300 degrees.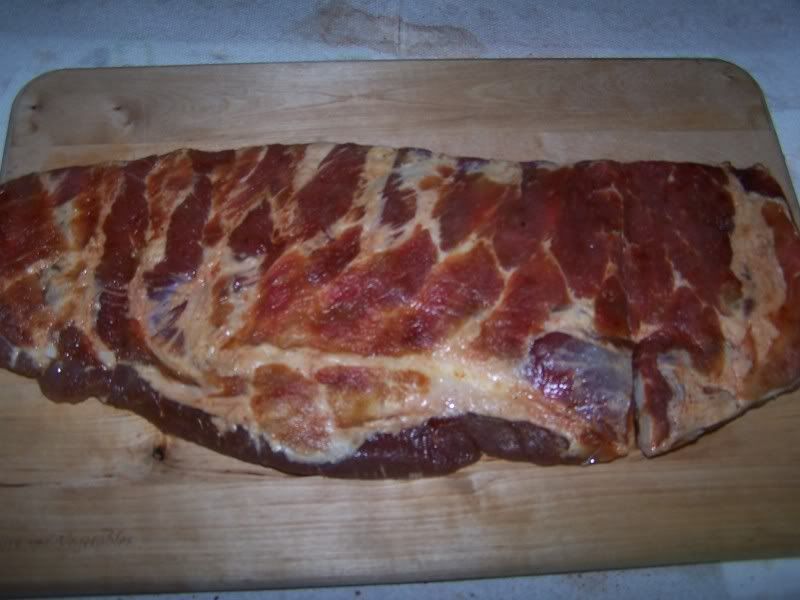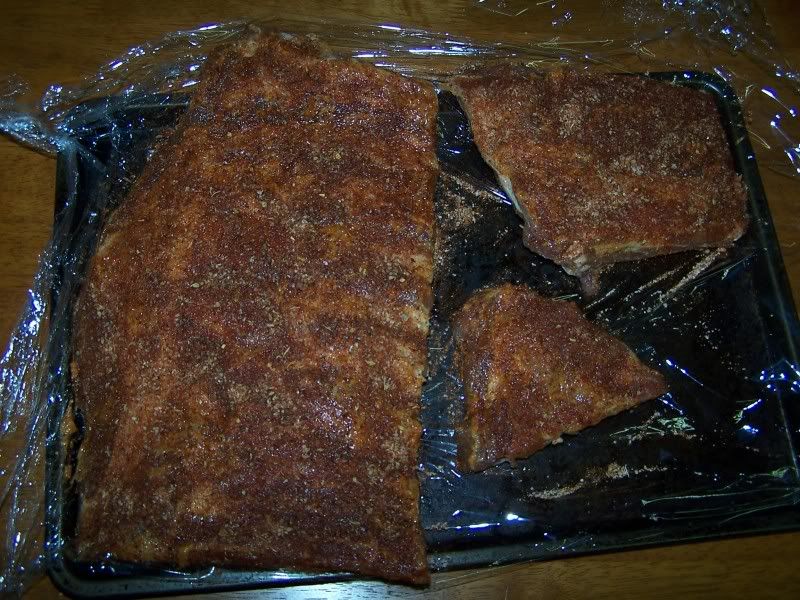 My Brother likes his ribs with more of a crust so I left the two cut unwrapped, the main piece I did a 2-1.5-.5 method.
Also as a snack I tossed on a few mushrooms I had in the fridge, smoked them cap down for 45 minutes (was going for half an hour) then topped with a new Borden chipotle cheddar cheese that actually has a nice kick.
They were a little over done because I forgot I was running the smoker at 300 and not 225-250, still delicious though.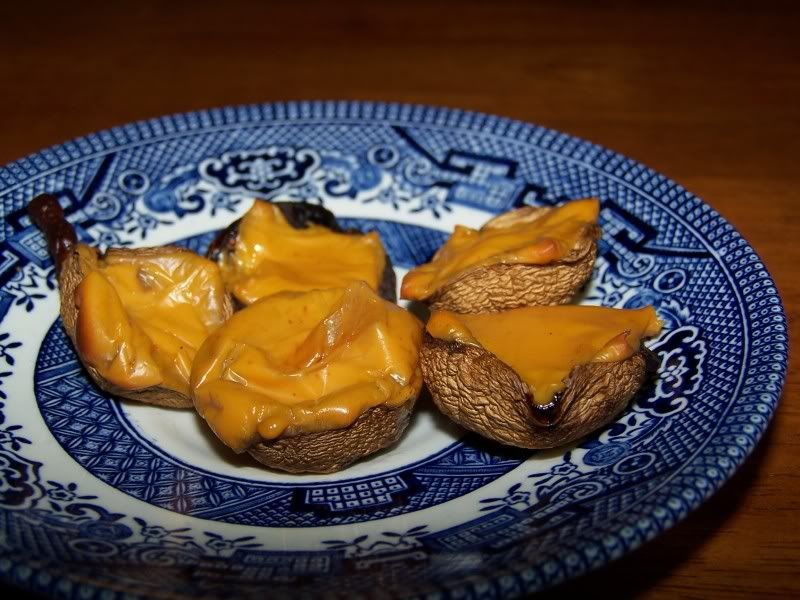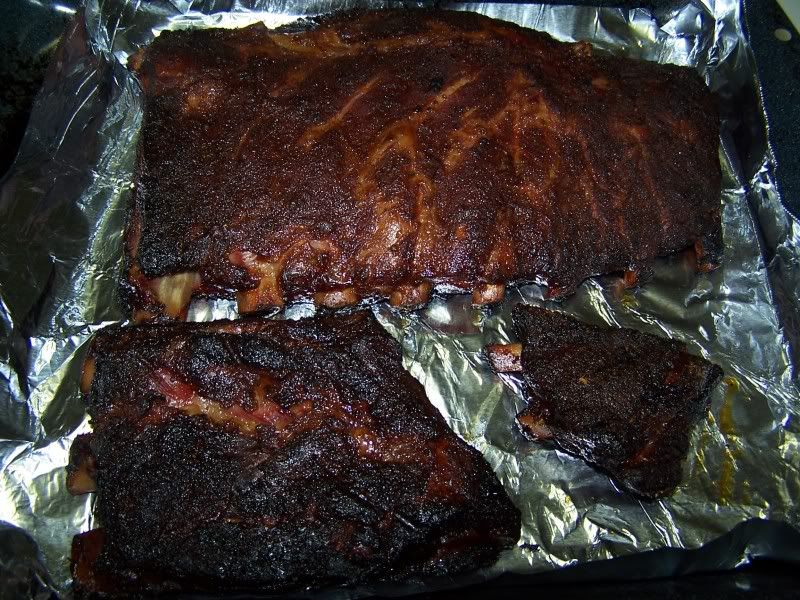 They were delicious, saltier than I would have liked but I knew they would since I didn't soak the meat and wutang claimed the same thing when he did his. Besides that they were fantastic.
Thanks for looking and thanks for he inspiration erain and wutang