Ok here we go! 4 pieces from a boston butt, average weight 2 1/2 lbs. for the one with brown sugar I used equal parts TQ and Brown Sugar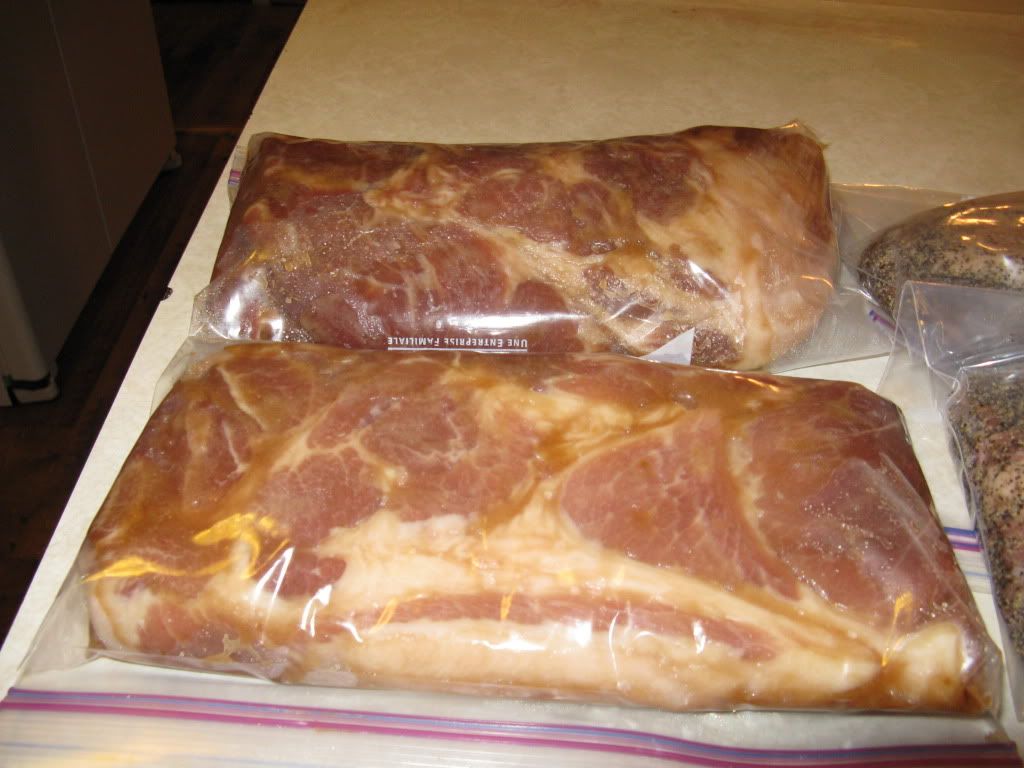 For the one with black pepper i used equal parts TQ and Course Ground Black Pepper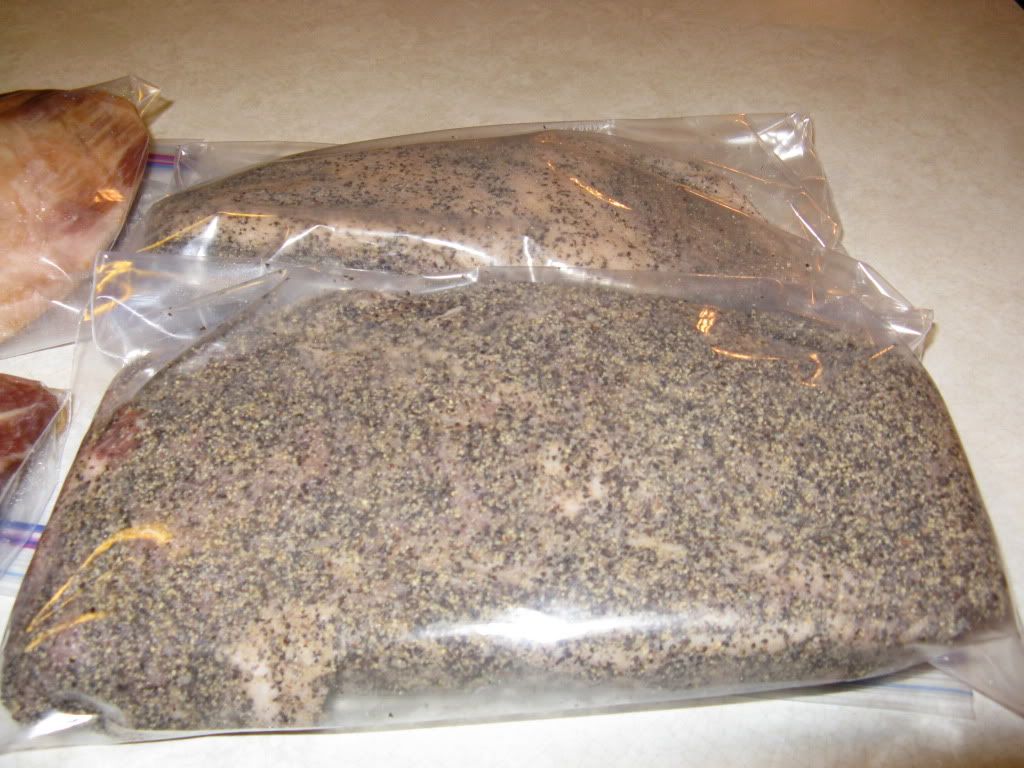 Into the Frig for a 10 day wait.. will flip them at least once during the 10 days, probably more.
Folks that have done this before, let me know if I am doing anything wrong!
More pictures at the 10 day mark! Will smoke it with some hickory after its cured.