I sure do love this art of ours, even in most weather, snow, cold, heat, anything but wind and I'm a happy smoker, doing some burnt ends makes me an even happier smoker
I picked up a full packer and decided to turn the point into burnt ends and then cure the flat for some pastrami.
Separated the point from the flat.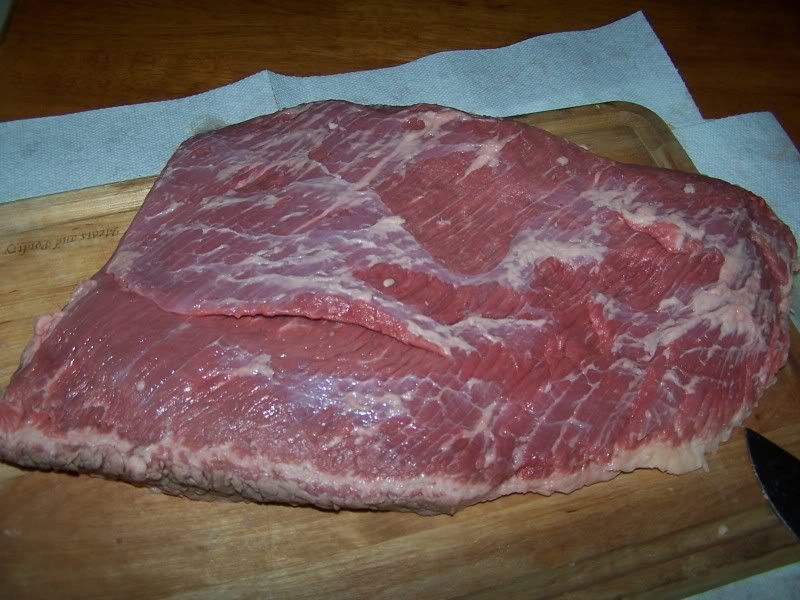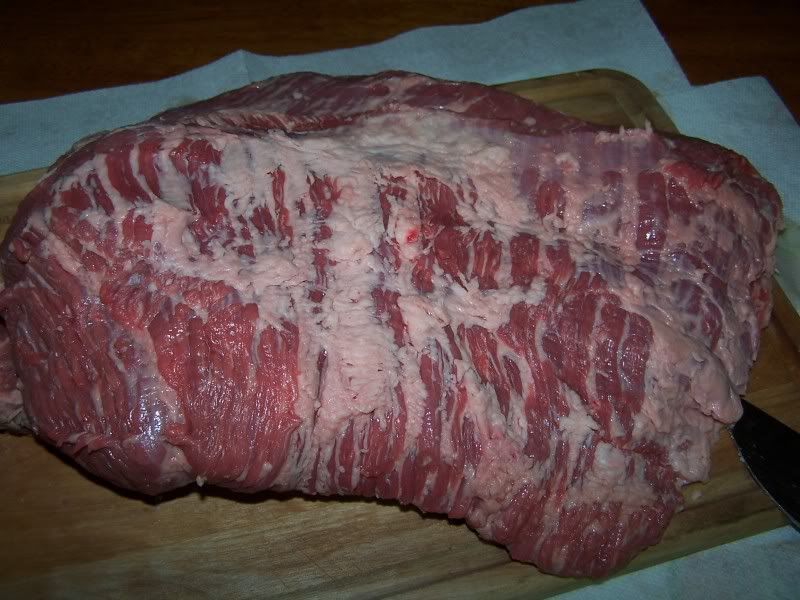 Slathered the point with chipotle mustard and chipotle rub and let it rest for a few hours then into the smoker using oak at 300 degrees.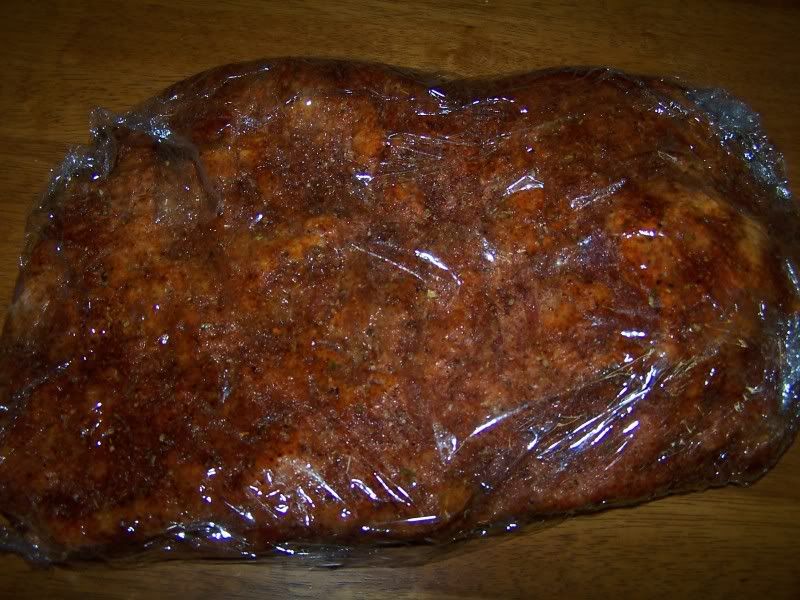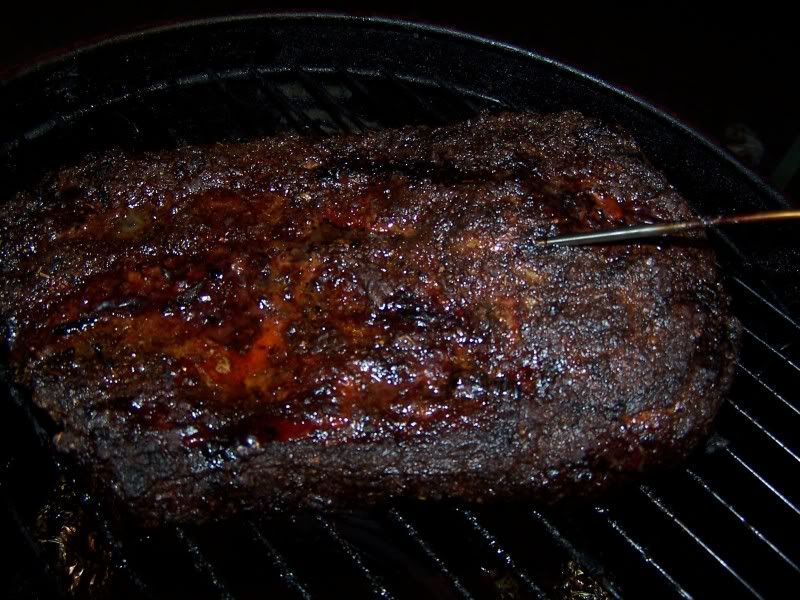 Smoked unfoiled until it hit 190 (about 5 hours) let rest only shortly so I wouldn't have juices all over the cutting board then cubed, dusted with more chipotle rub and back into the smoker.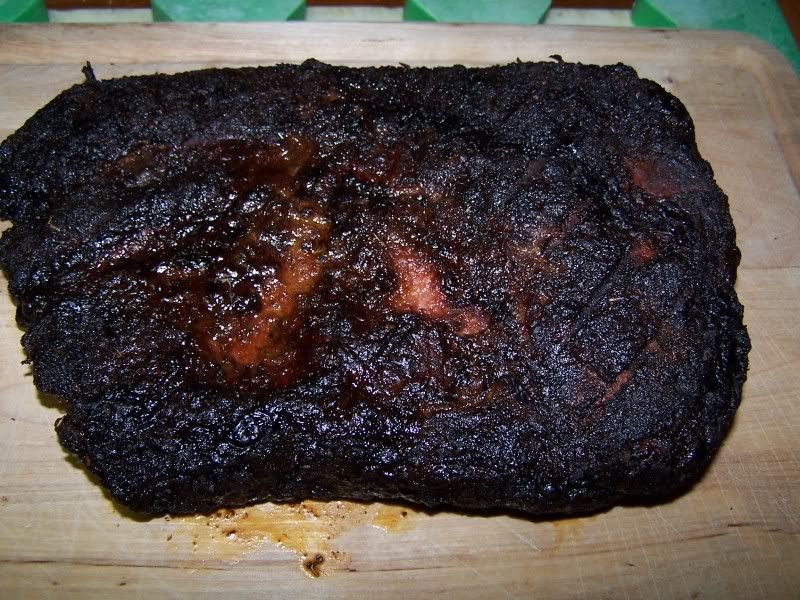 Used a shallow foil pan and poked holes in the bottom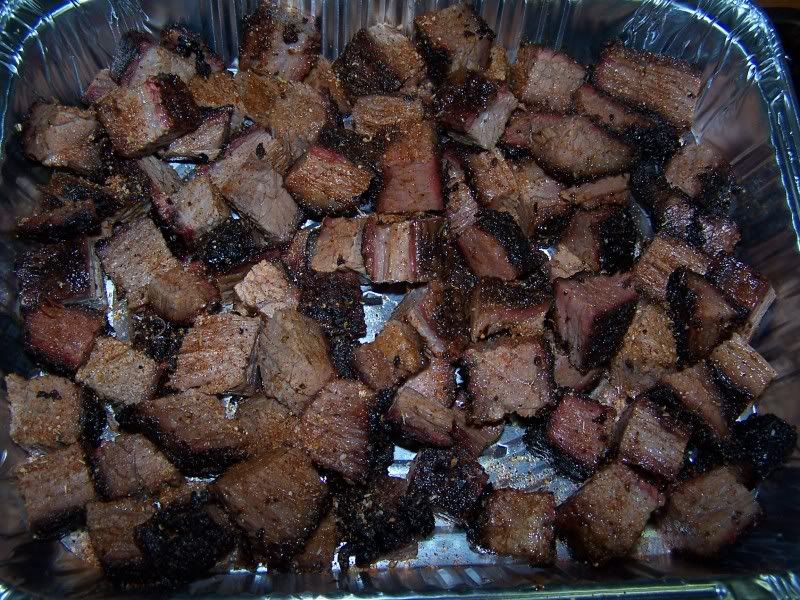 I knew the snow was coming and this is what I was greeted with when going to put them back on the smoker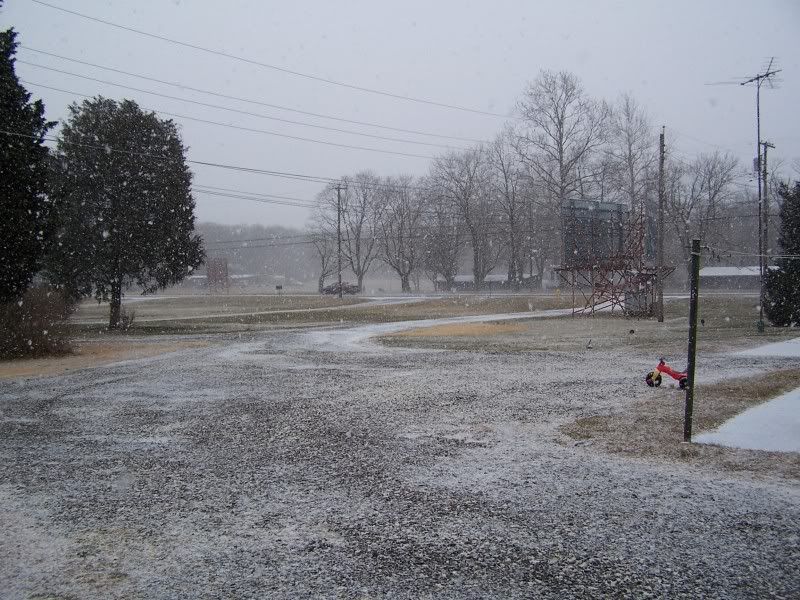 Can't even see the ground now!
As I typed this up I had to check and add a bit of water so I snapped a quick pic.
Another 20 then I'm going to toss with some BBQ sauce then back in for one additional hour. I normally do them for a total of 3 additional hours but since I am running at 300 I will do an hour in with seasoning and smoke then one with BBQ and they should be good.
Time to head back out, will update when they are close