I wanted to try some Rooster Booster on poultry...
I brined some cornish game hens in a mix of water, kosher salt, sugar, and red pepper flakes.
then placed some little smokie slices and butter under the skin...
rubbed them with more butter and sprinkled with Rooster Booster...
smoked in my drum with some rice.... the potatoes and onion were for another dish.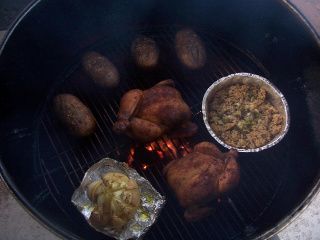 I loved the Rooster Booster. :)
The skin was crisp and the meat was moist.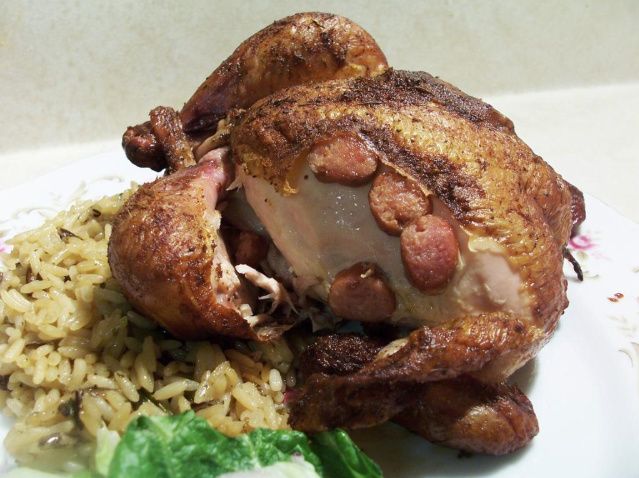 Thanks for looking!