Well here comes another weekend.. what to do?
I got a shouler butt for $.99 /lb. I actually got two but the other will be next Monday's buckboard.. Stay tuned for that.
This is the first butt I've ever gotten from John Morrell that had skin on it. I got on the chat and asked if anyone had ever done anything with the skin and I was given a link to some cracklin instructin.. Can't see what it would hurt to try it out so here goes.. The fat sure will help out the dutch oven if the cracklin is... well, you know,.. I'm not from the south so I may make good cracklin and not even know it!
Removing the skin but being sure to retain some rub-lovin' fat..
Skin removed..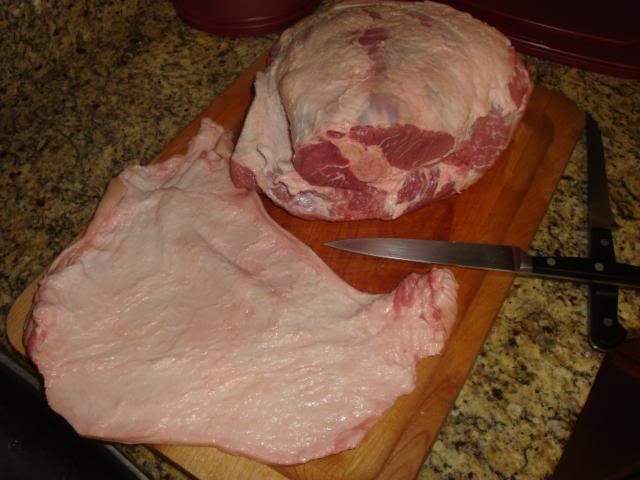 But is rubbed... My camera makes it look yellowish for some reason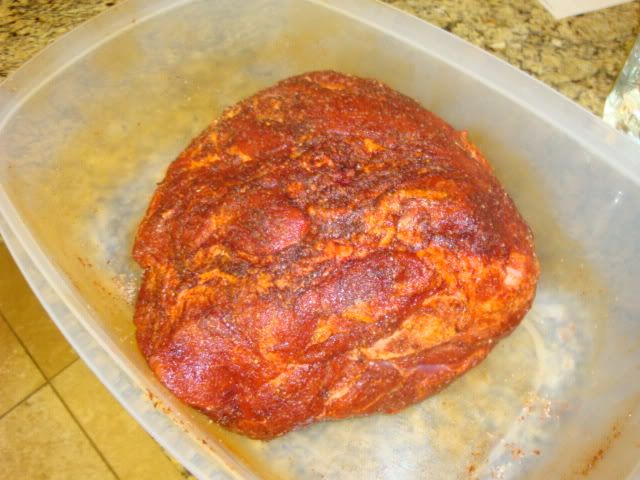 Craklin pieces ready for tomorrow...