I've done jerky in my MES before. This is my third effort at jerky, first time with charcoal. Using Cabela's cure, black peppercorn. I have a vacuum sealer that came with a marinading dish. That is what I put my jerky in to cure. Sorry, I didn't think of pics for that.
Sirloin tip all sliced in 1/4" pieces after cure.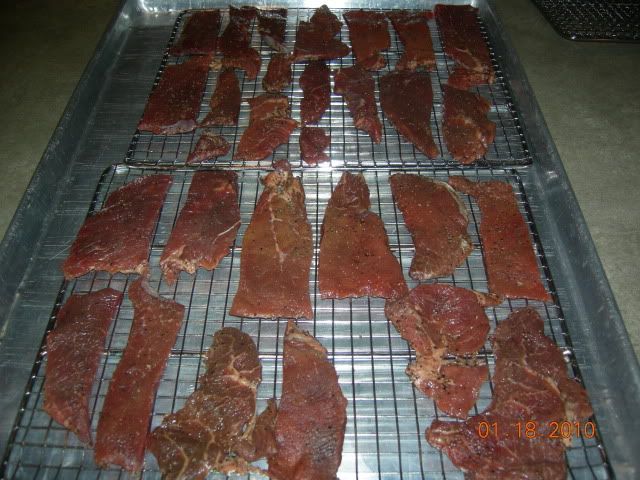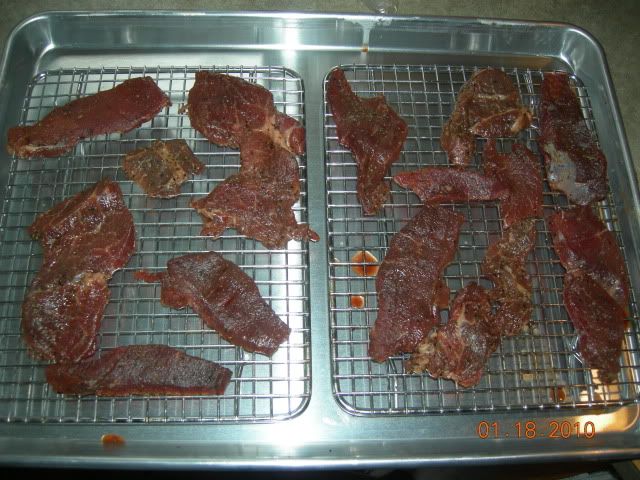 Into the smoker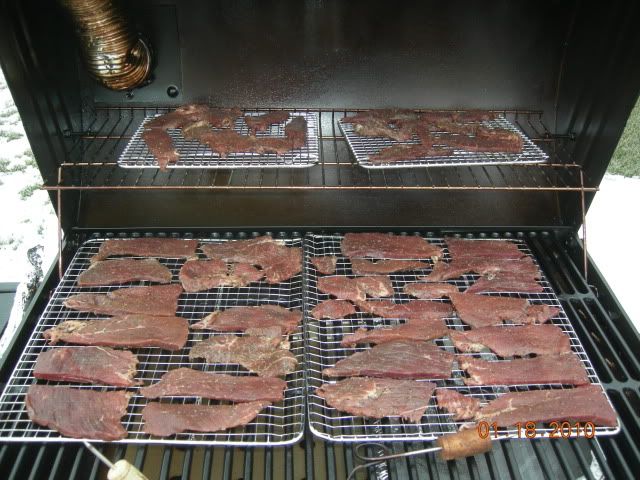 All done and ready to eat. You know, I've never seen my wife eat jerky until I started making it. Must be that homemade goodness.