If ya all remember when I put up the tutorial on how to do a bacon wrap.
After I did the bacon, I realized I didn't have a chub to wrap but I did have a pound and a quarter of 80/20 beef in the fridge. So that's what I used.
Here it is: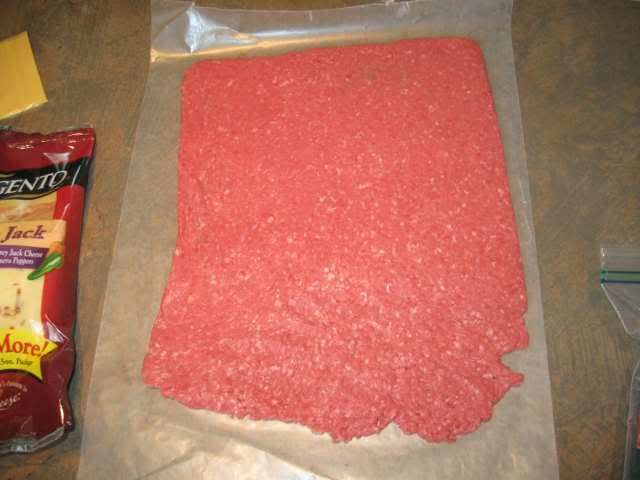 There are 3 different cheeses here, Pepper Jack, Provolone, and american topped with pepperoni
Here I have sprinkled some cajun rub on it: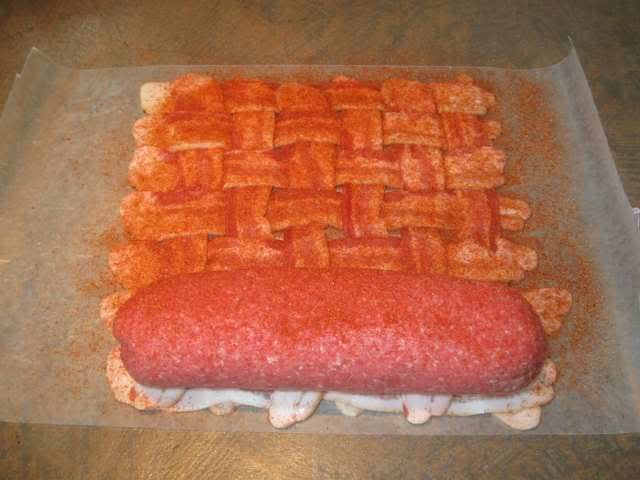 All wrapped up and ready to go to the smoker. (huh, yea, after I unwrap it)
Finished product coming in a couple of hours.
--ray--
(0||||0)