This is one of my favorite sandwiches.
I rubbed the chuck with olive oil and seasoned with cracked black pepper, kosher salt, garlic and onion.
In the drum with some hickory...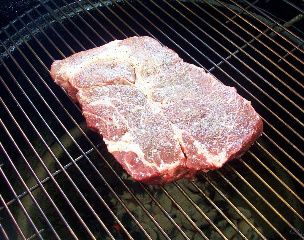 made a batch of beer bread, brushed the top with an egg wash and sprinkled with minced onion...
into the drum with the chuck...
After 4 hours I foiled the chuck with some spiced up beef broth and let it cook for another hour...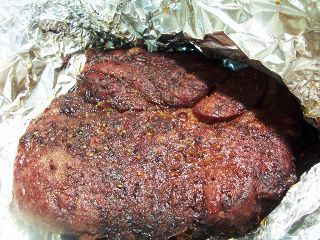 The bread took almost two hours at 225 degrees.
Split the bread and started with a layer of shredded chuck...
caramelized onions...
bacon....
then cheese, tomatoes and lettuce...
I slathered the lid with a horseradish sauce...
It was tasty!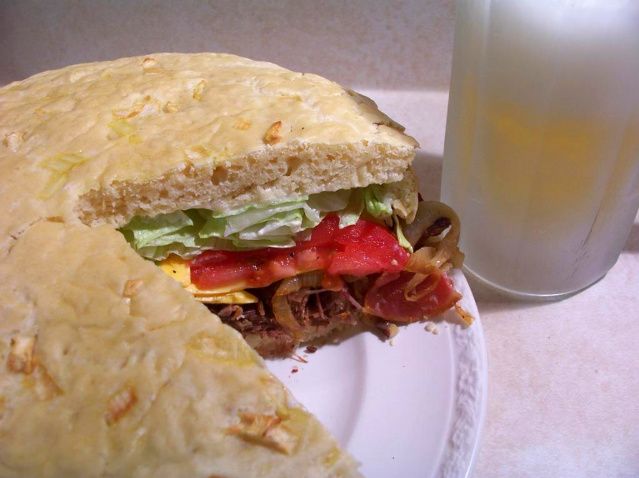 Thanks for looking!