After seeing several threads about making meatloaf on the smoker I of course had to give it a try today.
We get almost all of our beef from a local cattle rancher friend so it's super quality grain fed angus beef. Yum. So I don't like to overpower it with a lot of seasonings and just enjoy the natural great taste of the beef. I put a little cream cheese, shredded colby/cheddar, chopped chipotle's in adobo sauce (plus some of the sauce
), a little cracked black pepper, sea salt and just a bit of some
little of this little of that
spicy sauce I made a while back.
Here's the loaf ready to go out and brave the disgusting NM winds in la smoker...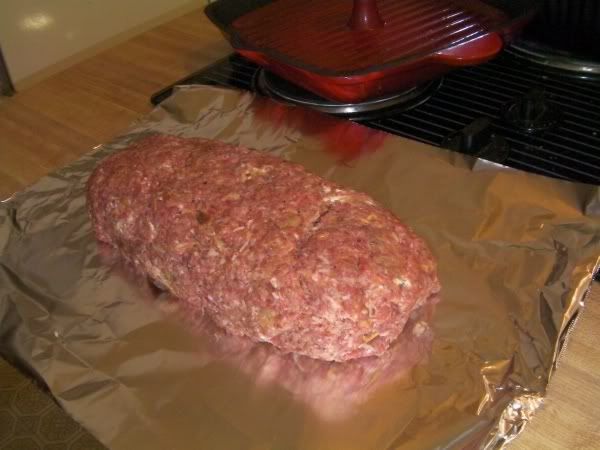 In the smoker with some hickory and a few cherry wood chunks
Added some more of the sauce a bit before taking it off and here's the final result