yesterday i bought some baby back ribs, bought a case at $2.44 a lb. thats prettty cheap for up here. bbally had some discussion on bone creep and so i tried to do my best to hand pick thru them. the guy behind the counter had an mt case box and said pick out the ones you want. knock yourself out...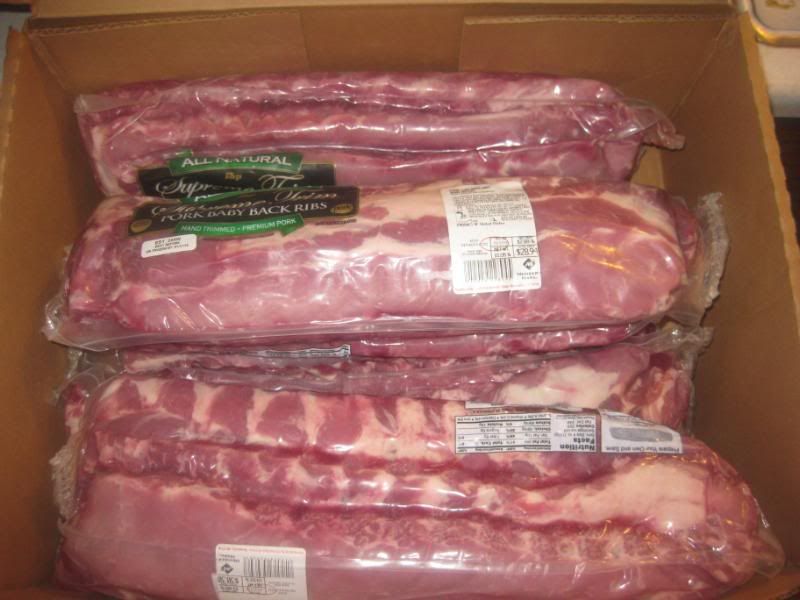 Rubbed with Mad Hunky Rub after mustard slather...
i must admit i was a bit skeptical... these are different brand than i normally get so not sure if that has something to do with the results or if by choosing more carefully the pacs which i thought looked like a better cut made a difference but seems i had noticably less pull back... so i dont know if a fluke or what but thought maybe more than coincidence. some pics of minimal pullback... smoked on cherry and used sweet baby rays for sauce on these.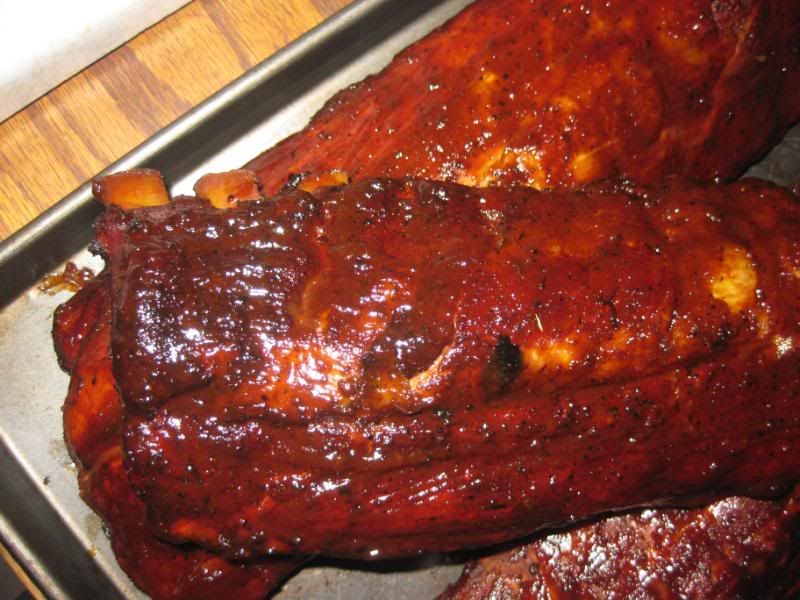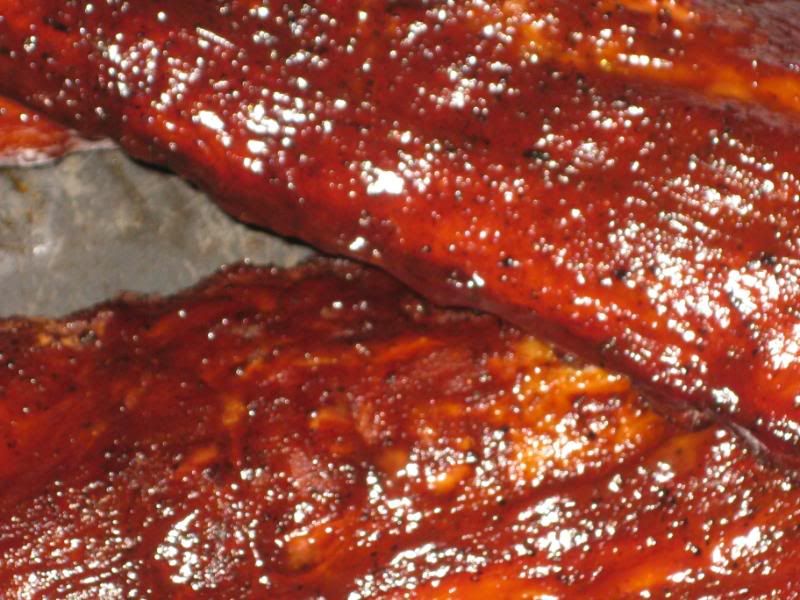 i also did a batch a dutches beans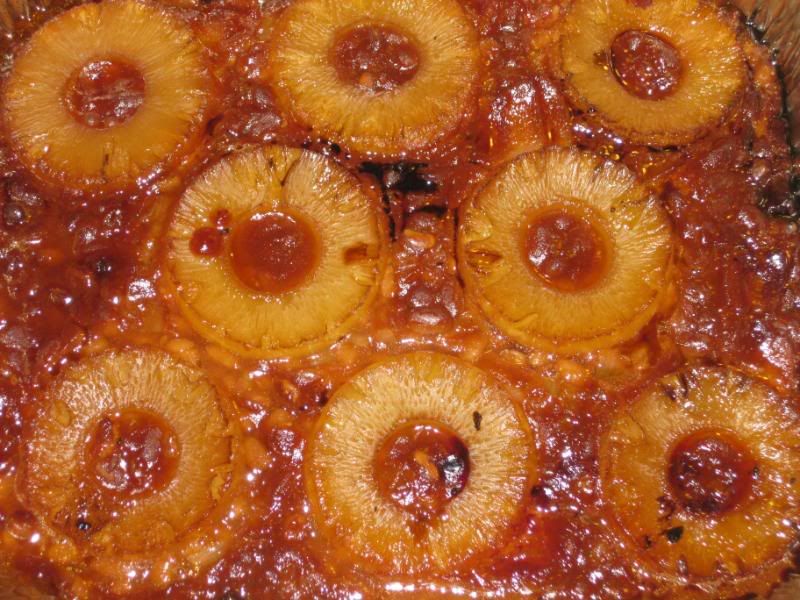 plated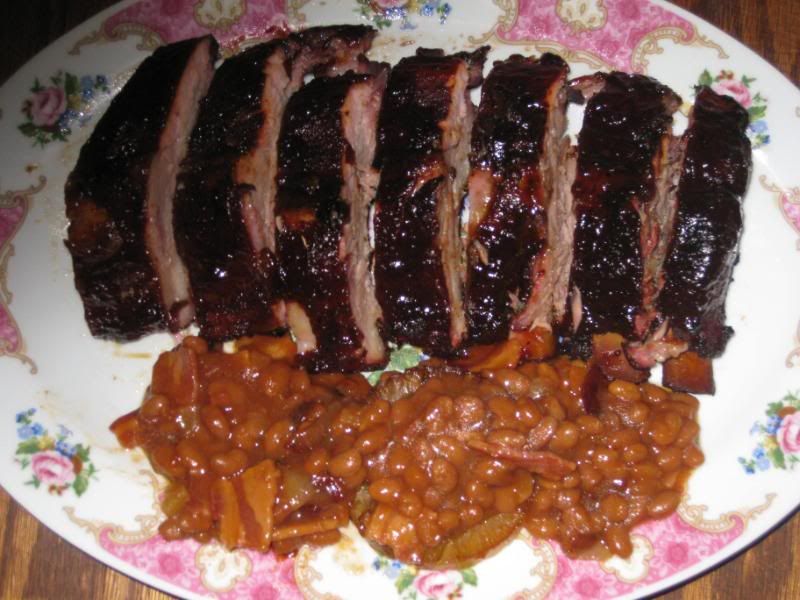 thks for cking my pics!!!