My first shot at the QView!
Recap of my previous thread and here's how it went down...
Started with a 23lb Turkey...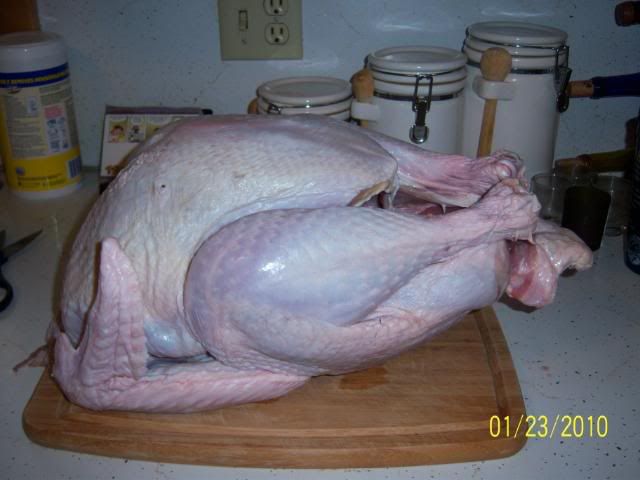 Decided that I wanted to debone before smoking...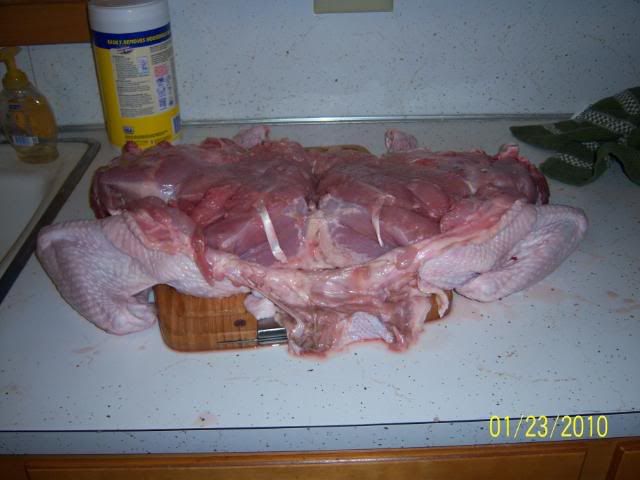 Brined overnight in kosher salt, pepper, onion powder, and garlic powder...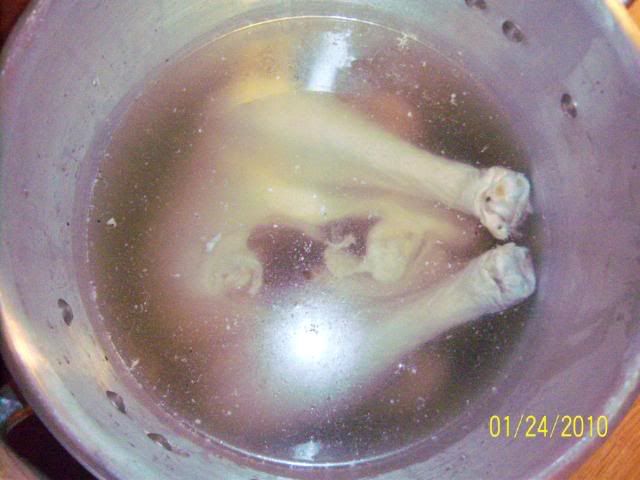 Laid out flat on the rack...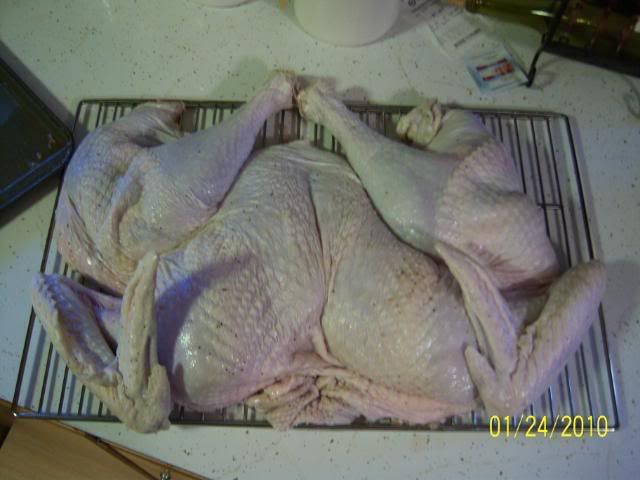 Into the smoker at 300* using Hickory wood and at 2 hours in checked temps and basted the skin with olive oil...
This got done earlier than expected. Here we are at 175* internal temp on the breast and ready to go...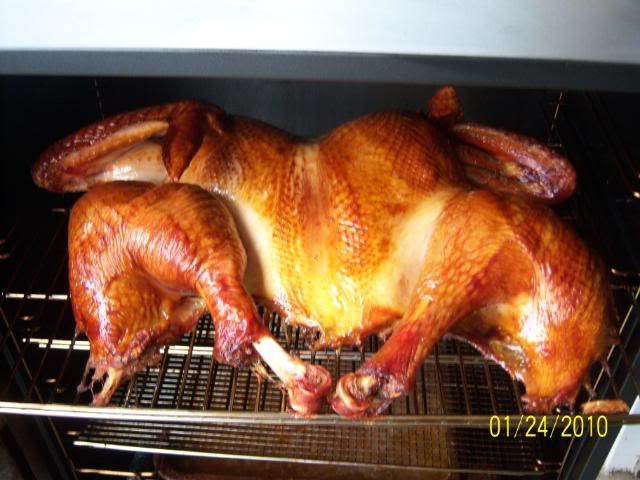 We were done about 20 minutes before my folks showed up so I foiled and set in the oven and here is the final results...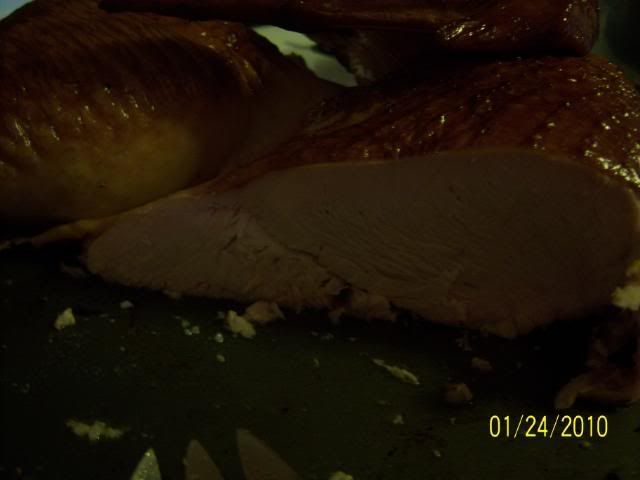 This ended up turning out much better than I could have hoped for. The pictures don't really show it but we had a real nice smoke ring on the breast and the taste was amazing. I usually prefer the thigh and leg meat but the breast was by far the best I've ever done. I'm pretty jacked it turned out this well.....and so was my dad who stuffed himself silly. He went home fat and happy with some leftovers.