Since I was already firing up the smoker for some pork butts and hated to see the rack space go to waste!
I decided to thow some chicken on as well. Here is a link to the pork butt thread:
http://www.smokingmeatforums.com/for...ad.php?t=88106
For my chicken leg quarters I like to put them in a big stainless bowl and "toss" liberaly with rub, then I put them in a big 3 gal. ziploc bag and set them in the fridge for at least 6 hours. to overnight.
Shot of the rub - I use the same rub on my pork as well.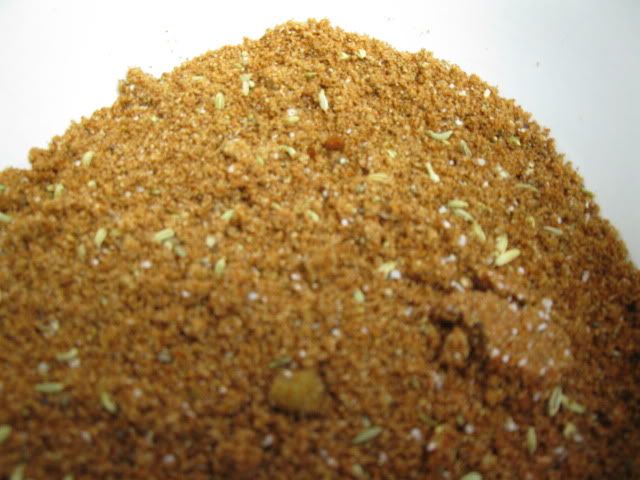 Chicken in the bowl getting happy with the rub.
Just going into the smoker... you can see the butts on the rack above.
Smoked it for 3 1/2 hrs. at 250°, pulled off of the grill when the internal temp hit 180°.