Was running low on frozen packages of pulled pork so I decided to smoke a couple of butts (on sale at Safeway for 0.99 per lb.). One butt got my dry rub, which is a brown sugar base with all the usuall suspects - garlic powder, cumin, paprika, chili powder, salt, CPB, crushed fenel seed, dry mustard, cinnamon, cloves, and nutmeg - or whatever I happen to have on hand.
The other butt I decided to try injecting, so I mixed applejuice, 2 caned chipoltle peppers with about 2 tsp. of the chipoltle pepper sauce from the can, juice of a fresh orang, juice of a fresh lemon, honey, fresh garilc, cumin, crushed fenel seed, salt, fresh cilantro.... and might be forgetting one or two more... not sure. I boiled all that in a pan tasted and made adjustments to sweet vs. salt vs. spicey, and then drained it through a cheese cloth. I injected the butt with about half of the mix and reserved the rest for basting it.
The butt with no rub on the ends was the injected one (ran out of rub)
Rub only butt pulled at 165° getting foiled.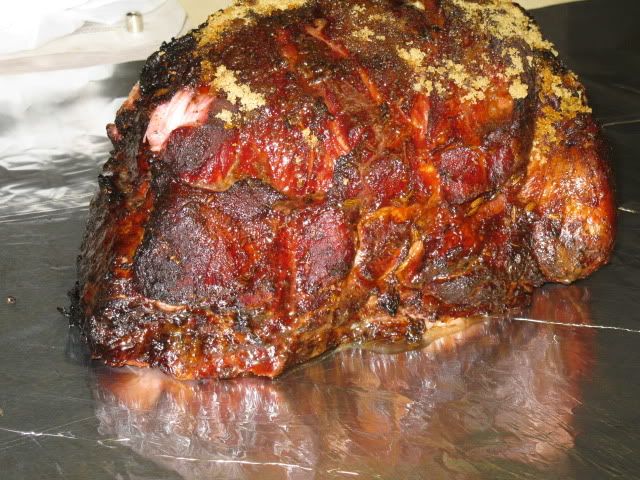 Injected butt pulled at 165° getting foiled... I like the color!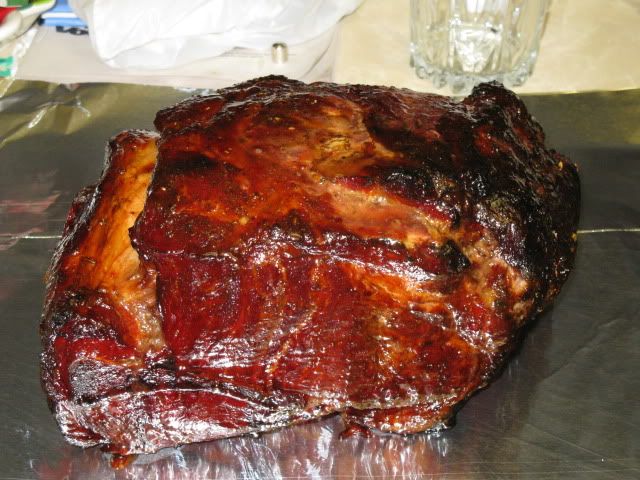 Injected butt pulled from smoker at 205°, and rested in cooler for 1 hour.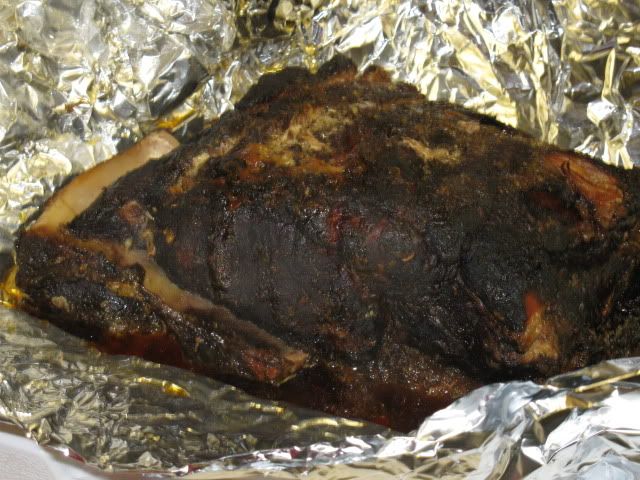 .... bone just slid out!
And finally the rub only butt... had a nice tasty bark!