Morn'en!
Ran outta daylight yesterday, so this is what we had for breakfast - T-Bones, hash browns, cackle berrys and some french bread toast.
Did a light marinade on the T-Bones yesterday - brushed with soy sauce and sprinkled with a little Tones Candian Steak seasoning (love this stuff). That sat in the fridge overnight, then I hit them with a garlic salt this morning.
Hash browns on the Wok - very simple out of fresh potatoes sliced with a mandalin(?) (gadget with Mrs's has that you can slice things up with!) with a little EVOO, S&P, and of course garlic.
Here's the hashbrowns right after I put them on.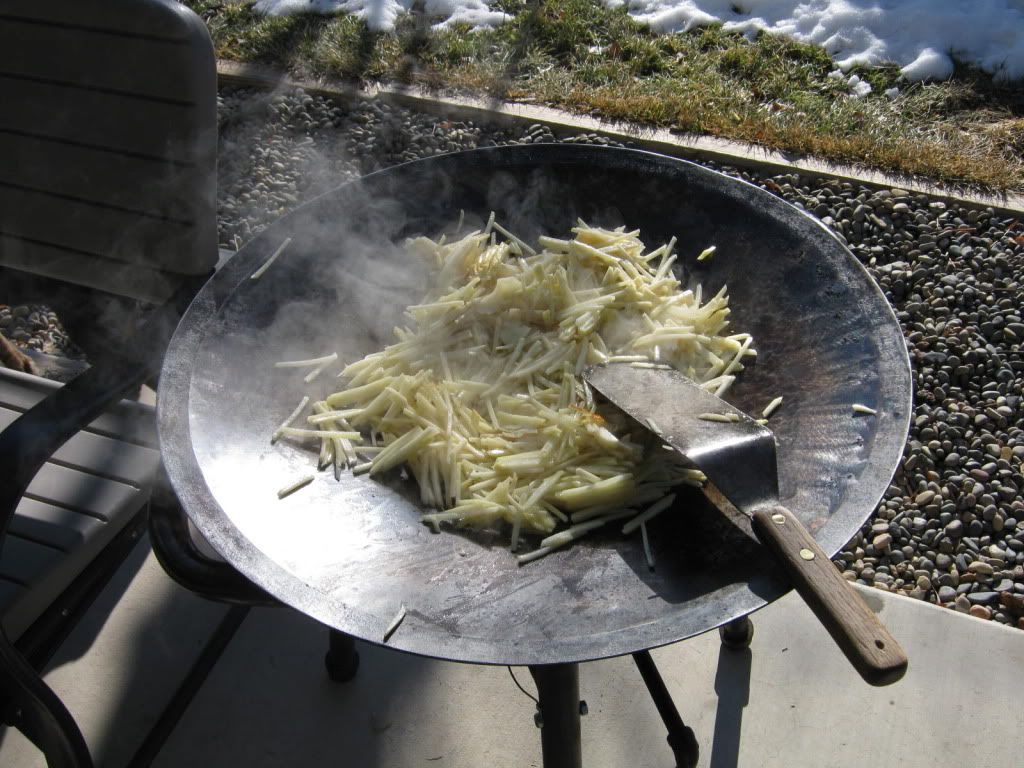 Ready to cut the fire and put on the steak - took about 20 minutes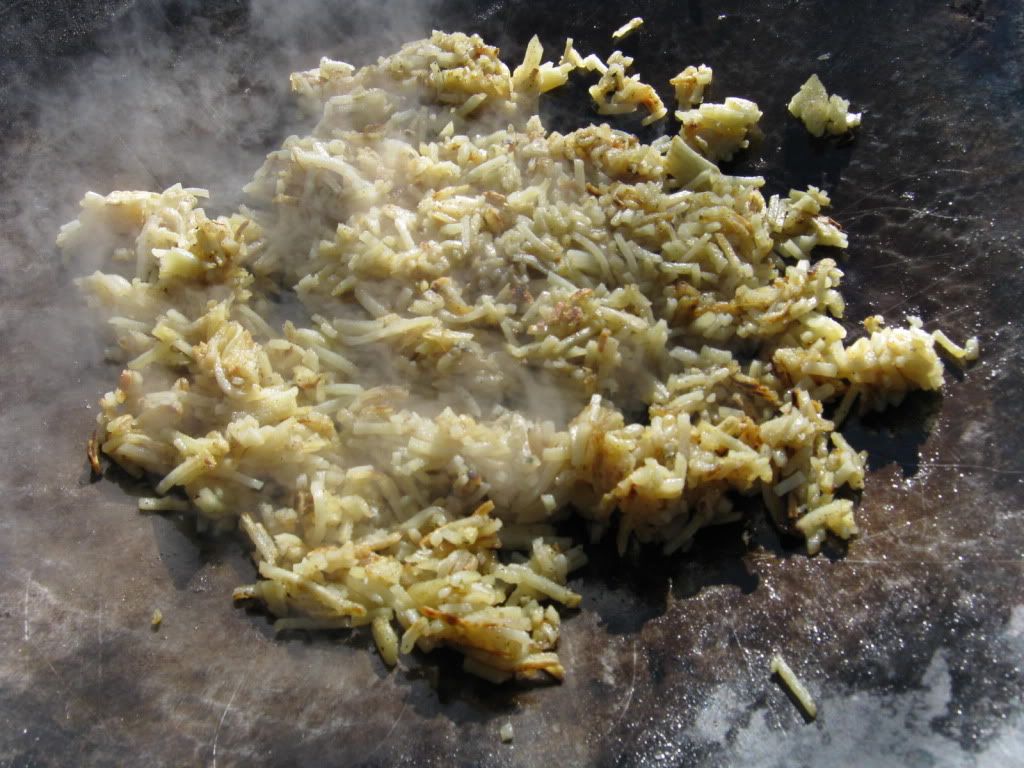 Steak on with a small handful of hickory chips.
The Mrs's and my youngest like their's on the well done side, so the rest of the batch is patiently waiting to the right! And my poor o'l smoker with a sad face in the back ground.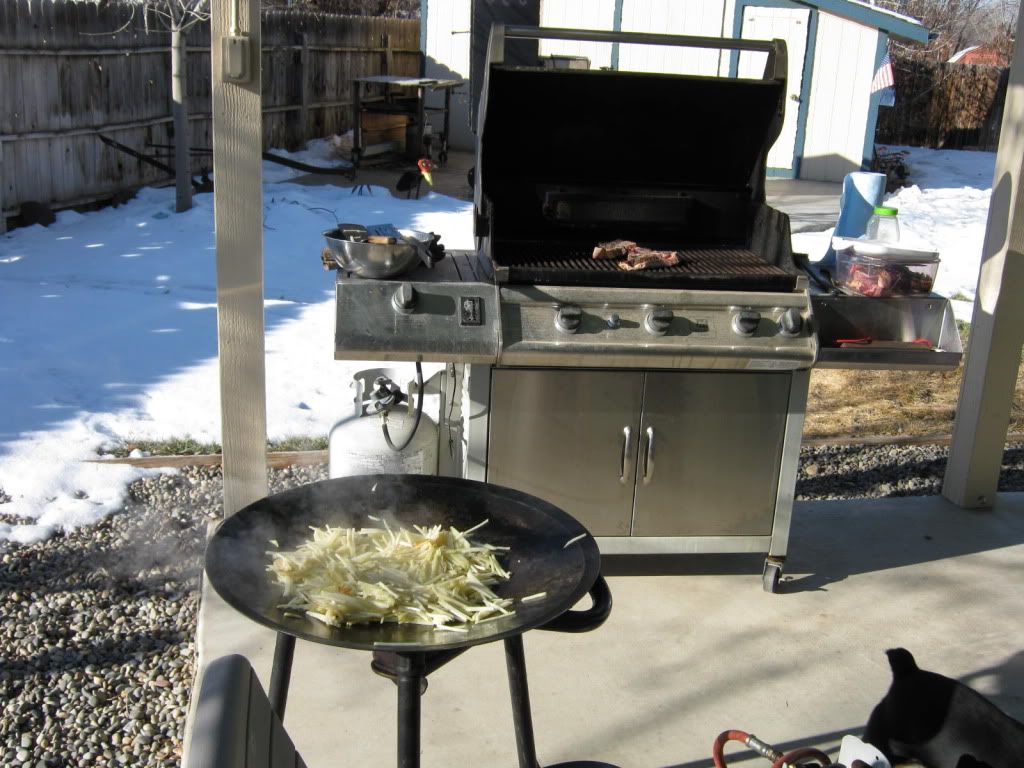 And Wa-La! My breakfast
Thanks for checking out my post. Grilled steak, hash browns, and eggs in about 45 minutes!
Tracey