Another Night off and first try at Thighs.
in at 300 and then hard to keep temp up after 2 hours internal temp was at 180 (Except for one that wouldnt go above 150 and I couldnt wait any longer so out it went) All got rubbed with Kirkland Sweet Mesquite and then four with Jack Daniels Honey BBQ Sauce for the last Hour or so.
Finished Three of the BBQ Made it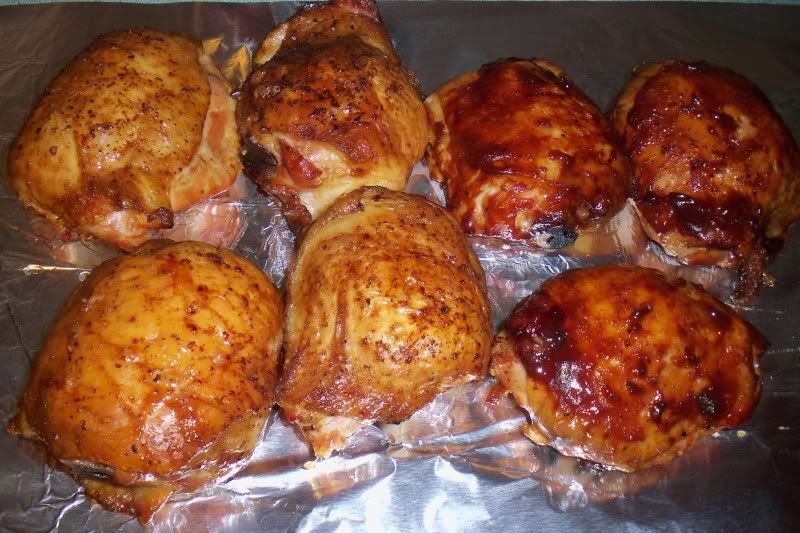 Then one of the Non BBQ Pulled apart.
They both Tasted Great.....