So, today I invited some friends over to help part take in 100 Lbs of Summer Sausage and 100 lbs of Pepper Sticks.
I got set up around 8:30 am, I got the shop orginized and ready to go.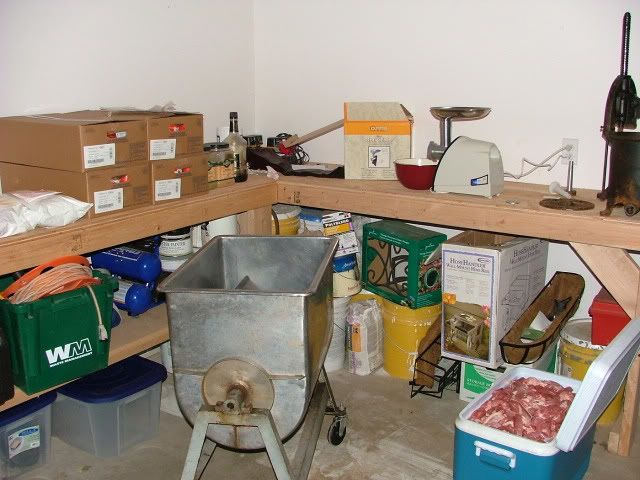 My grinding man starting the grinding this morning
Then we got to mixing up the summer sausage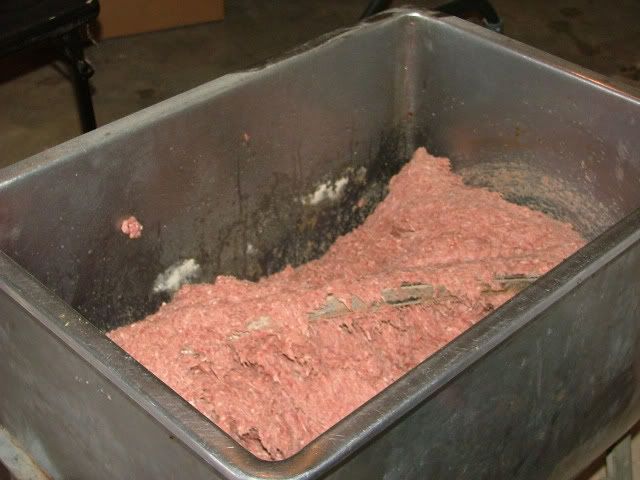 We didnt get any good action shots of stuffing the casings, but here is the finished product. 25 sticks 4 lbs apiece.
After the Summer Sausage, we mixed up the Pepper Stick, and we started stuffing.
after about 1.5 hours, this is what we had.
It was about 4pm, and I got my smoker fired up.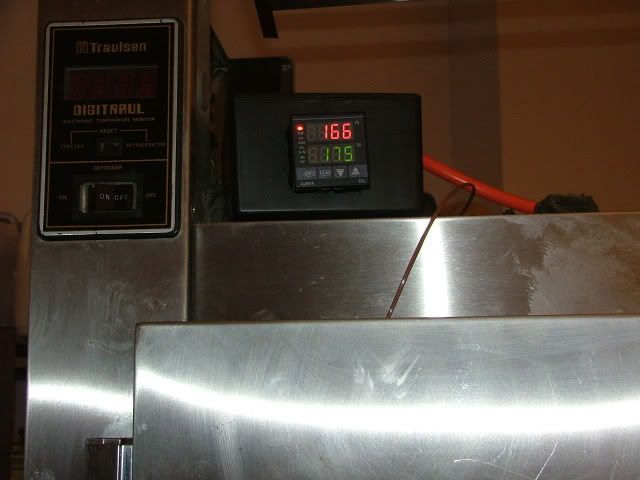 Loading up the smoker
About 1 hour into my process.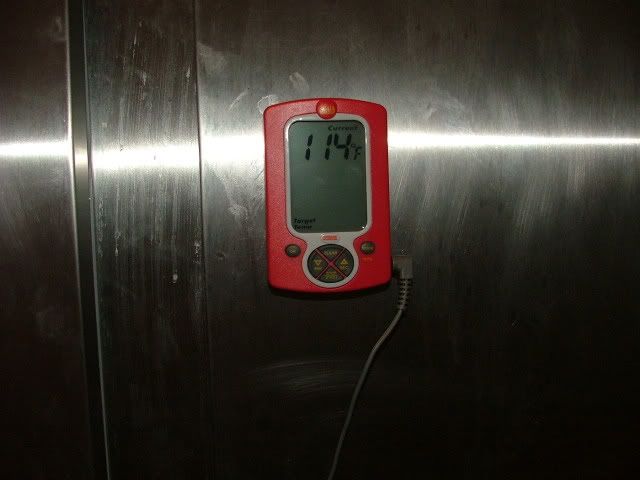 This is the first batch, about 35 lbs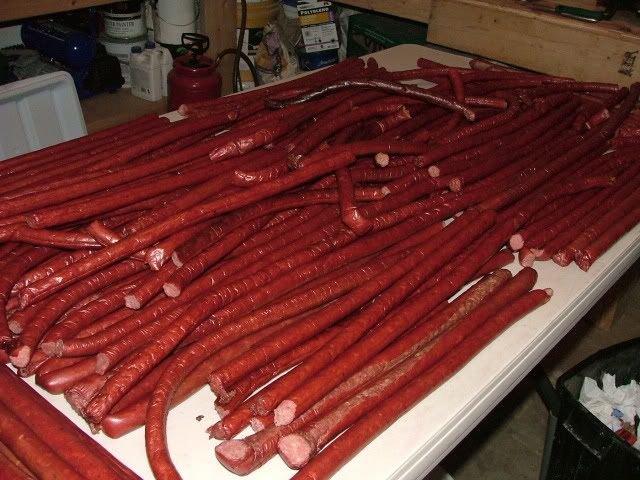 Tomorrow am I will be finishing up the last 25 lbs of Pepper Sticks, and getting the summer sausages cooking.
Its 11:00 pm now, and I have about 20-30 more minutes before the second batch is finished. I'm wiped out! Tomorrow when I put the summer sausages on, I have 3 racks of baby backs and a beer can chicken to do for our AFC/NFC championship football dinner.
It's gonna be tough...
I'll post some more tomorrow.