I smoked some more salmon earlier this week and I am finally getting around to posting some of the Qview. This was brined in a dry rub for 12 hours then off to the smoker for around 4.5 hours with apple & cherry chips until internal temp reached 140. Turned out great and my inlaws loved their pieces that I gave them. Now I have a nice stock pile in the freezer for later.
Sitting on the racks drying.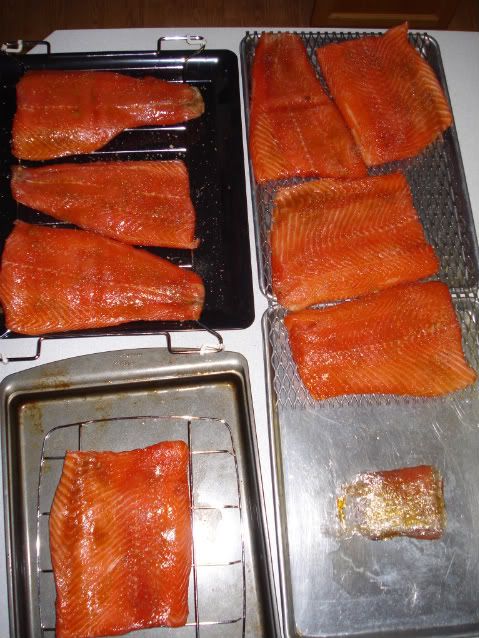 All finished ready to be packaged up.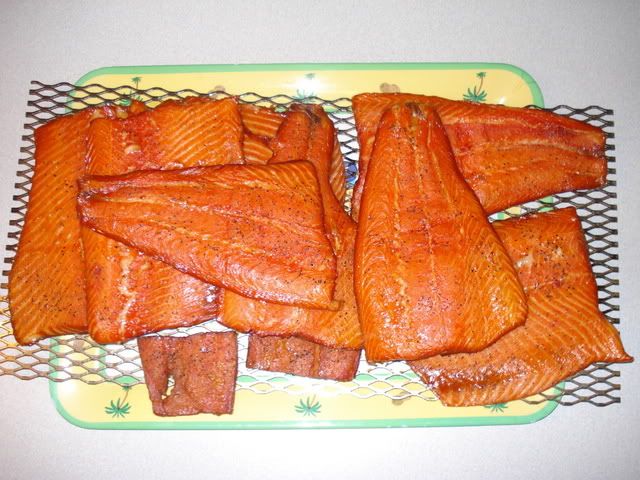 Another finished shot.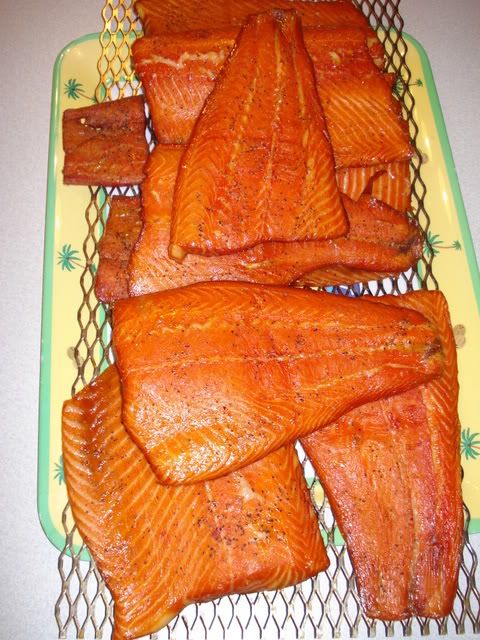 Thanks for looking at my post.