So I got off work this morning and realized that I hadn't bothered to defrost anything for dinner and that I had 2 more teenage mouths to feed so I stopped by the store on my way home and grabbed a couple of enhanced loins :cry: Not enough time to marinade them properly so it was a little rib treatment.. Some mustard and rub wrap them up toss them in the fridge and off to bed for 3-4 hours of sleep.. GAWD I hate night shift... :evil:
Got up around 1:30 pulled them out unwrapped them and let them come up to room temp while the smoker got warmed up...
Ready to go into the smoker...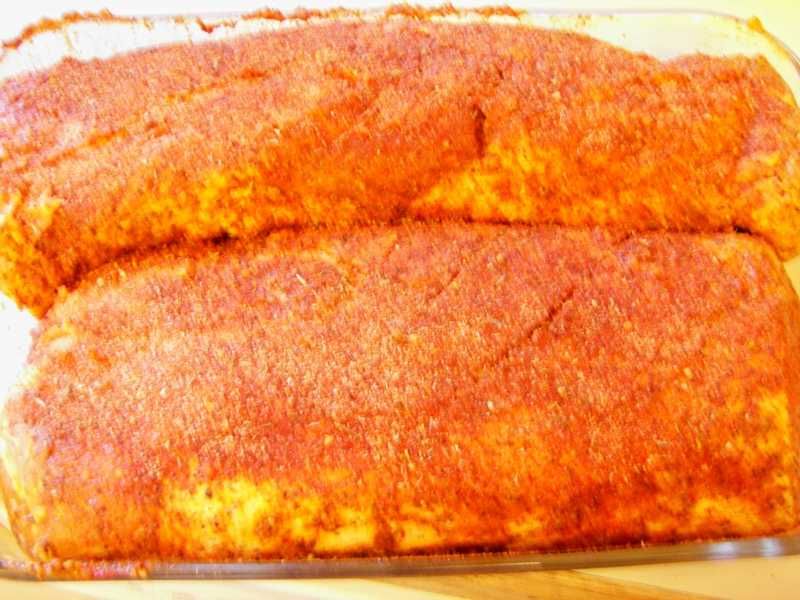 They've been in for a couple hours so far.. Just mopped them with a little apple cider, Stubbs original sauce, Tony's, and a touch of honey...